What is Lobbying Anyway?
Every year, POW staff, athletes and partners head to the Hill (Washington D.C.'s Hill that is) to talk with our elected officials about the outdoors, climate change and how they can help represent the 50 million members of the Outdoor State. 
This year because of the COVID-19 crisis, we won't be physically on the Hill, but we'll still be meeting digitally and have plans for the whole community to get involved. While we're going to miss those tiny elevators, snack restrictions (you can't bring food in?!) and running (literally running) in 100 percent humidity and 90-degree heat from meeting to meeting, we're actually a little excited to test the waters on getting all of YOU into the lobbying fold. (Never thought your dirtbag days would become lobby days, eh?) 
But what, actually, does it mean to lobby? How did this even get started? Don't worry––here's your primer: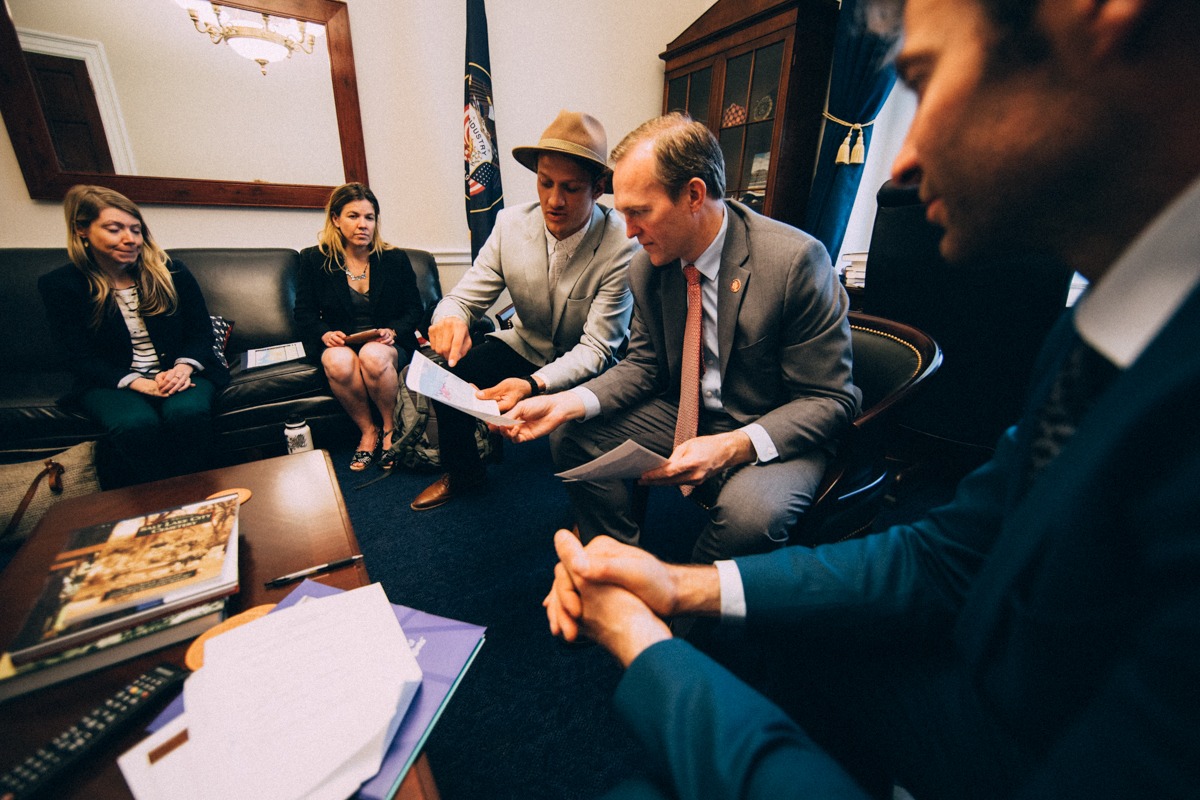 The History of Lobbying
As with so many origin stories, no one is quite sure where the term lobbying came from. The most well-known story is that Ulysses S. Grant coined the usage when he was repeatedly accosted by citizens in the Willard Hotel lobby in the 1860s. Others say that the term derives from the Speaker's Lobby, where Members of Congress congregate just outside the House Chamber. 
The best guess is that it began in the 18th century in the British theaters where "box-lobby loungers" would come not to see the plays, but to chat up the leaders and noble elite in the lobby before they headed to their seats (hopefully you can see where this is going). 
Sometime around 1810 Americans picked up the term for political use as members of Congress did indeed meet with people in the Speaker's Lobby––and the rest is history.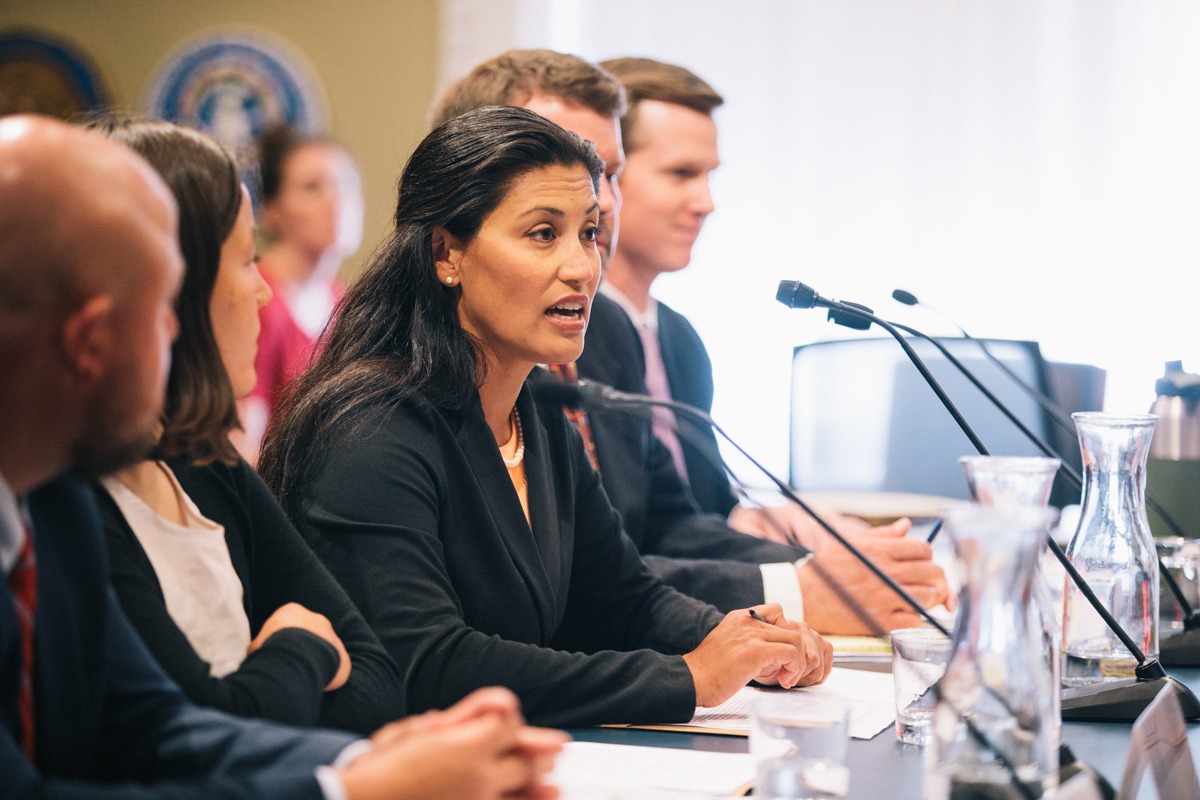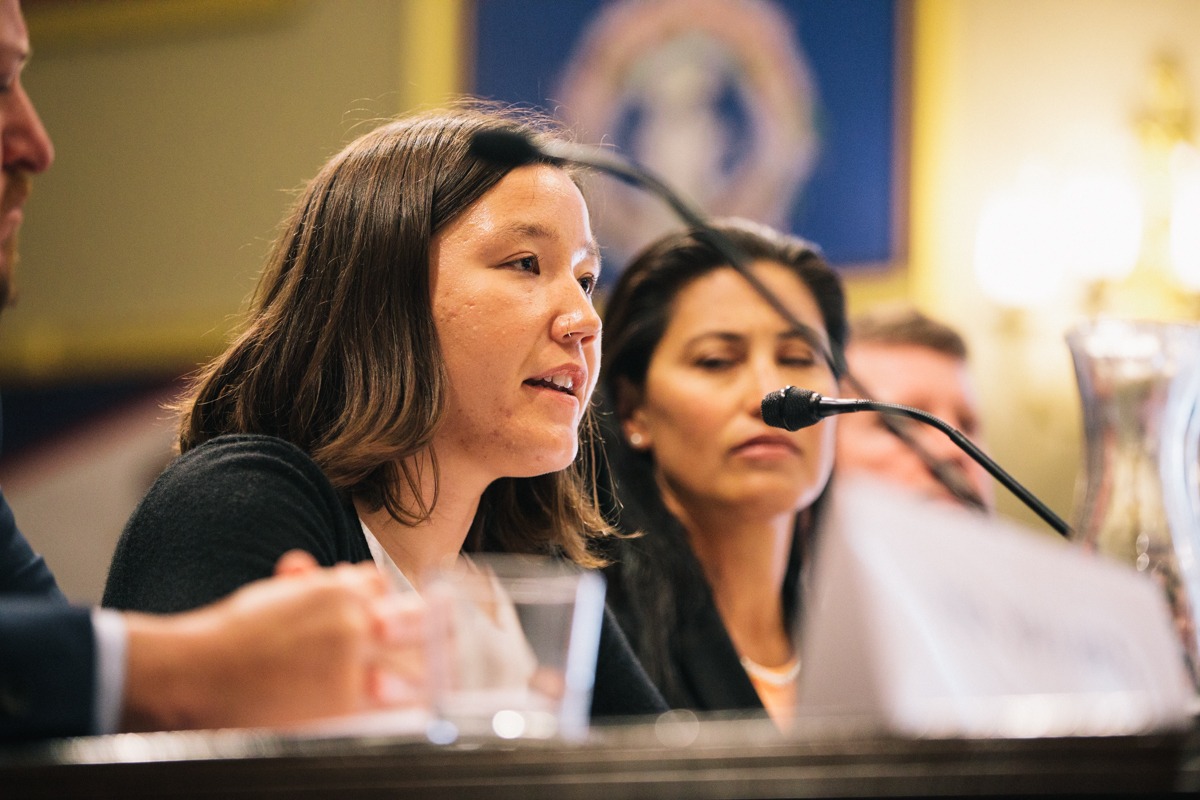 What Exactly is Lobbying?
Nowadays, lobbying at its most basic level is a meeting with lawmakers to discuss policies and laws on behalf of a group of people, company, industry, etc. that couldn't otherwise meet with those lawmakers. 
Lobbying gets a bad rap for being kind of sleazy profession, in which big industries pay individuals to meet with lawmakers and push their political agendas. And yeah, that does happen. But, not all lobbying comes from big business. 
Sometimes it comes from, well, people like POW. We meet with lawmakers on behalf of the Outdoor State which is made up of the more than 50 million Americans who find escape in the outdoors, but don't always have their voices heard in the halls of Congress. 
If a bunch of skiers in Colorado, climbers in Idaho or trail runners in North Carolina all think we ought to protect our public lands from oil and gas extraction, how do they make sure their elected officials know that? One way is to write, call and email them directly (and we'll have more on that to come soon), but even more effective is to meet with their elected officials in person. But we can't really fit 50 million, or even 100 outdoor enthusiasts in the halls of Congress. Which is why POW helps represent the outdoor community by bringing a few dozen representatives to talk with our elected officials about our concerns, our hopes and our lifestyles to their offices. 
Lawmakers can't become experts on every single topic and talking political lingo isn't exactly a skill we all learn in school. Lobbying helps to bridge the gap by pairing knowledgable experts on outdoor issues with those lawmakers who can affect that policy. A great example is this testimony from Tommy Caldwell, Caroline Gleich and Jeremy Jones in front of the Senate Democrats Special Committee on Climate.
Lobbying is just our way of getting the outdoor community in front of our elected officials. We're more than 50 million strong, the outdoor industry is an $887 billion economy and we're taking our seat at the table seriously. 
We'll have more on how to get involved with our digital Lobby Days coming soon!