Top 5 Takeaways from the Climate World Cup
Back
Photos courtesy of Aspen Snowmass
POW is going big this month for its Partner in Advocacy feature, with not one but two great partners: The U.S. Ski & Snowboard Association and Aspen Snowmass.
Last weekend the U.S. Ski Team hit the slopes at Aspen Mountain for the Climate World Cup bringing POW's work to a global stage. After the big race, Aspen Snowmass hosted a panel discussion on how the snowsports community can bring about impactful climate action. The panel was moderated by Auden Schendler, Aspen Snowmass' VP of Sustainability and panelists included Travis Ganong, U.S. Ski Team and POW Alliance member, Sophie Goldschmidt, U.S. Ski & Snowboard President & CEO, Erik Snyder, Founder & CEO of the Drawdown Growth Capital Fund and Daniel Weissland, President of Audi of America.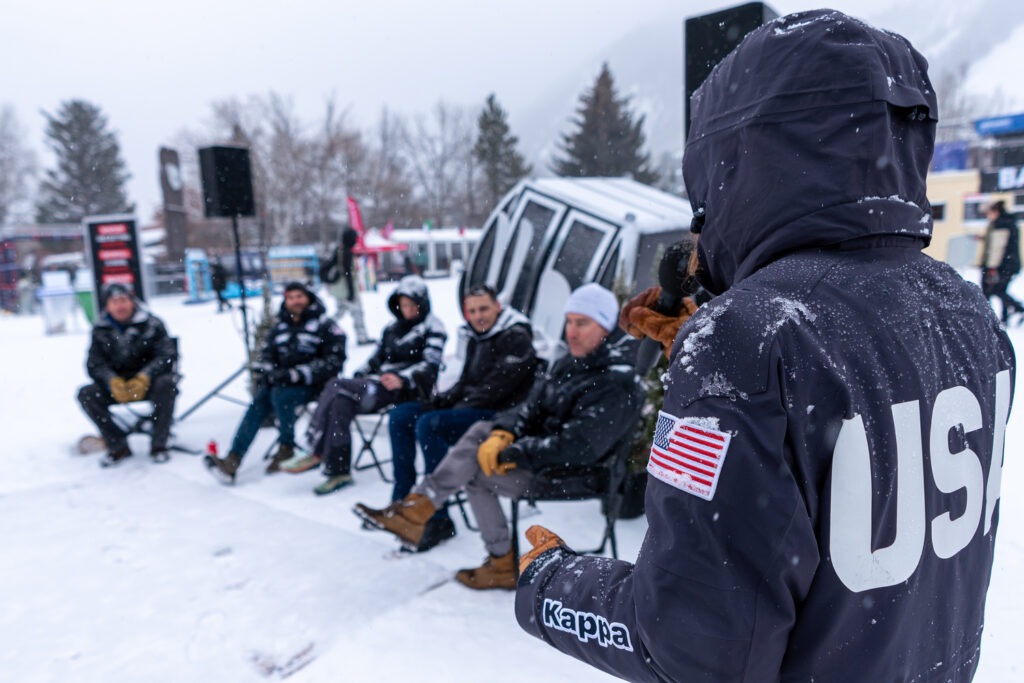 Here are the top five takeaways from the discussion:
The U.S. Ski & Snowboard Association and Aspen Snowmass uses their platform to go big and take a stance on climate action.  Both brands are leveraging their large platform to use its voice to call for systemic change. Additionally, U.S. Ski & Snowboard  recently reignited its climate task force, which both Schendler and Snyder are a part of, and Goldschmidt said she knows they'll hold them accountable to stick to their initiatives. 

"We're trying to influence policy by working with different businesses and using the amazing platform we have to educate and amplify these issues," said Goldschmidt.


When united, we can influence the entire snowsports industry and beyond to get people thinking about how they can drive real change on climate. The World Cup audience is massive, and with their attention POW can tap into the influence and power that this audience has. People like heads of state, CEOs and active citizens are all people who watch ski racing and can help drive change. 

"Climate policy is not just driven by athletes, it is driven by business, its driven by corporations, and it is driven by governing bodies," said Ganong. 


A call for taking immediate action on climate issues. Taking action on these issues "is not something in the future. It's right now," said Ganong.

Without immediate action, the snowsports industry as a whole is in jeopardy with winters trending warmer, and that's really just the tip of the iceberg.  "Our sports are really an endangered species if we look to the long term. So it's absolutely something that we are very, very focused on…we can't be passive. We're way behind already," said Goldschmidt.


200+  U.S. Ski Team Athletes signed a petition to the International Ski & Snowboard Federation (FIS) "demanding that they take a stronger stance for sustainability and climate change in our sport."  The requested action includes the formation of a sustainability council that would hire experts on climate change.


Race cancellations due to lack of snow worldwide is a hot topic in the ski racing community. Friday's Downhill race at Aspen Mountain was canceled due to a fast-moving snow storm, which although not uncommon for the Rockies this time of year, the irony of the canceled race was not lost on Ganong. Friday's snowfall was tied to the extreme weather patterns that swept the western U.S. last week, which is associated with warming temperatures.

"This is our last World Cup race of the year, and it's finally real winter, and Europe is finally getting snow," said Ganong.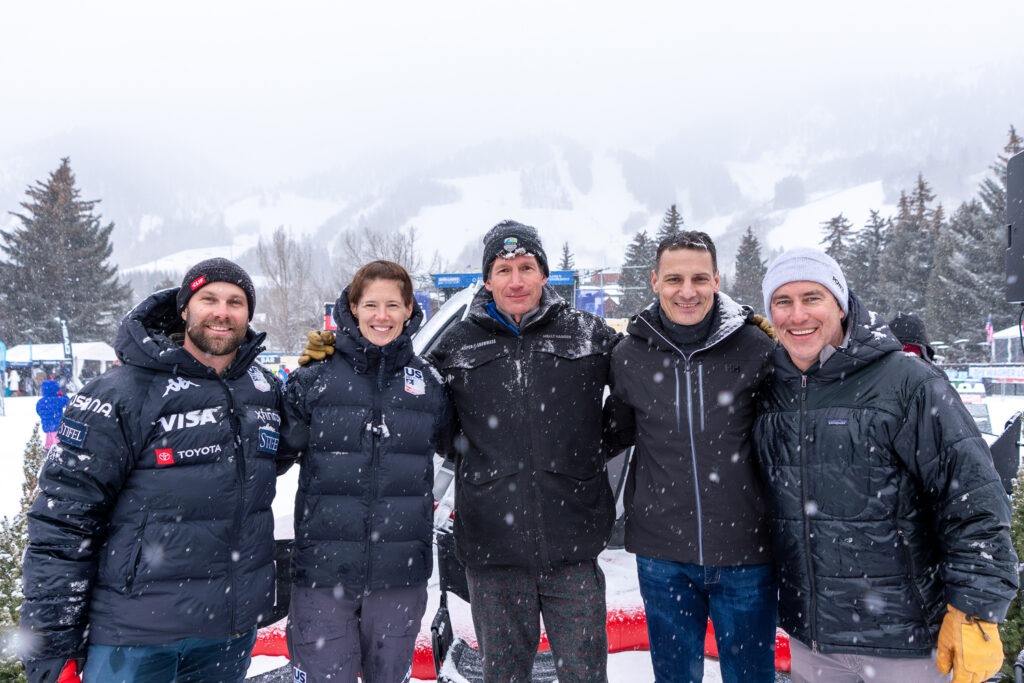 It was certainly an action-packed and exciting weekend in Aspen, with everything from a snowstorm to watching the races and listening to inspiring conversations. POW is grateful to have Alliance members like Ganong and partners like the U.S. Ski & Snowboard Association and Aspen Snowmass in our community. Their support helps POW elevate the voices of the Outdoor State so that we can continue to drive meaningful climate action at the state and federal levels.
---