The Top POW Athlete Alliance Films of 2020
It's no secret that POW's Athlete Alliance is a supremely talented bunch. They do things in the outdoors that only exist in the dreams of us mere mortals. Luckily for us, they have a tendency to team up with fellow talented creatives in order to showcase their abilities and own ambitions for the rest of us. As we inch closer to saying goodbye to 2020, we wanted to highlight a few bright spots from a year that was often quite murky, and provide you a nice deep breath before hitting the reset button in 2021. Enjoy the best POW Alliance films of the year.
Jeremy Jones
"Purple Mountains"
Seeking clarity on why America is so divided over the topic of climate, Jeremy Jones engages in discussions with outdoor enthusiasts, politicians, scientists and more in "Purple Mountains." See what common ground Jones found with the rest of the country.
Forest & Canyon Woodward
"Rural Runner"
Canyon Woodward runs through rural America in search of common ground, while helping Chloe Maxmin's bid to become the youngest woman in the Maine house of representatives. Spoiler: Maxmin was elected to the state senate!
Cody Townsend & Michelle Parker
"The Mountain Why"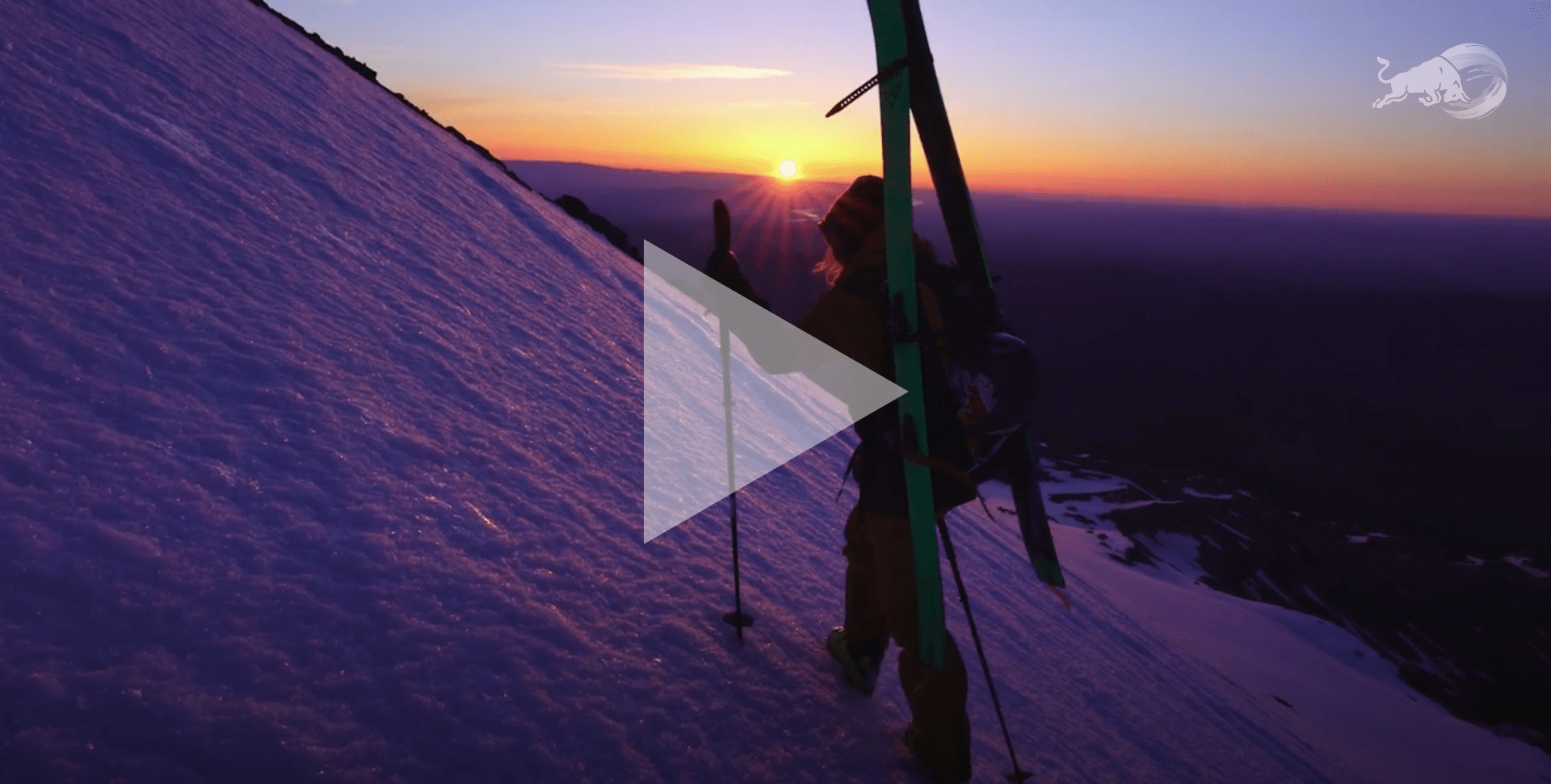 Amidst a global pandemic and social unrest, Cody Townsend enlists childhood friend Michelle Parker to assist him on the journey of a lifetime; a bike-to-ski trip that will take them from Lake Tahoe to the volcanoes of Oregon and Washington as part of Townsend' series, "The Fifty."
The camera lens of Liam Gallagher follows pro snowboarder and POW Alliance member Austin Smith as he takes a top to bottom run from the summit of Mount Hood in Oregon. 
Kellyn Wilson & Cody Cirillo
"Made In Voyage"
* Premieres on December 20, 2020
Follow pro skiers Cody Cirillo and Kellyn Wilson as they invite you along on their journey to ski across the western portion of the continent, living out of their home on wheels, the Honeyhouse Bus. 
Zeppelin Zeerip
"Made in the Mitten"
Did you know that snurfing was invented in Michigan? POW Alliance member Zeppelin Zeerip highlights his home state's historical significance in the sport of snowboarding.
Elena Hight
"Blank Canvas"
Legendary snowboarder Elena Hight takes you on a journey through her career in "Blank Canvas," and celebrates the conscious effort to follow your heart. Plenty of guest appearances in this one. "Blank Canvas" is available via TGR TV, click here to watch. 
Zeppelin Zeerip
"The Hermit"
POW Alliance member Zeppelin Zeerip channels his inner Wes Anderson with this zany local legend, "The Hermit." 
Amie Engerbretson
"Snow Pony"
Amie Engerbretson used to ride in the Truckee Rodeo near her home in Lake Tahoe. Now, instead of cowboy hats and horses, Amie prefers the throttle of a snowmobile and skiing big lines across the world. Amie takes us along on her snowmobile journies from this past winter, while relying on Protect Our Winter's Cost of Carbon tool to offset her emissions. Full throttle and carbon-conscious. We love it!
Jake Blauvelt
"Atmosphere"
A retrospective take on Jake Blauvelt's life, career and dedication to the sport of snowboarding. 
Faith E. Briggs
"This Land"
Faith E. Briggs runs through three U.S. National Monuments in order to raise awareness surrouding the necessary protections of the country's public lands. 
Graham Zimmerman
"An Imperfect Advocate"
Pro climber and mountaineer Graham Zimmerman takes the audience along on his journey to "imperfect advocacy," while letting us know that it's all about progress over protection when it comes to climate.