The POW Dispatch: Our take on climate news, May 7, 2021
Back

Header Image: Charles Post
Methane is once again a topic in the POW Dispatch. This week, we look into how reimagining the monetary value of destroying methane leaking from oil and gas wells can be both financially profitable and beneficial to curbing emissions. Additionally, we dive into local news surrounding Colorado's latest climate legislation, the link between climbing and wind turbine jobs, what our new climate "normals" look like and more. Enjoy this week's POW Dispatch.
---
Colorado Public Radio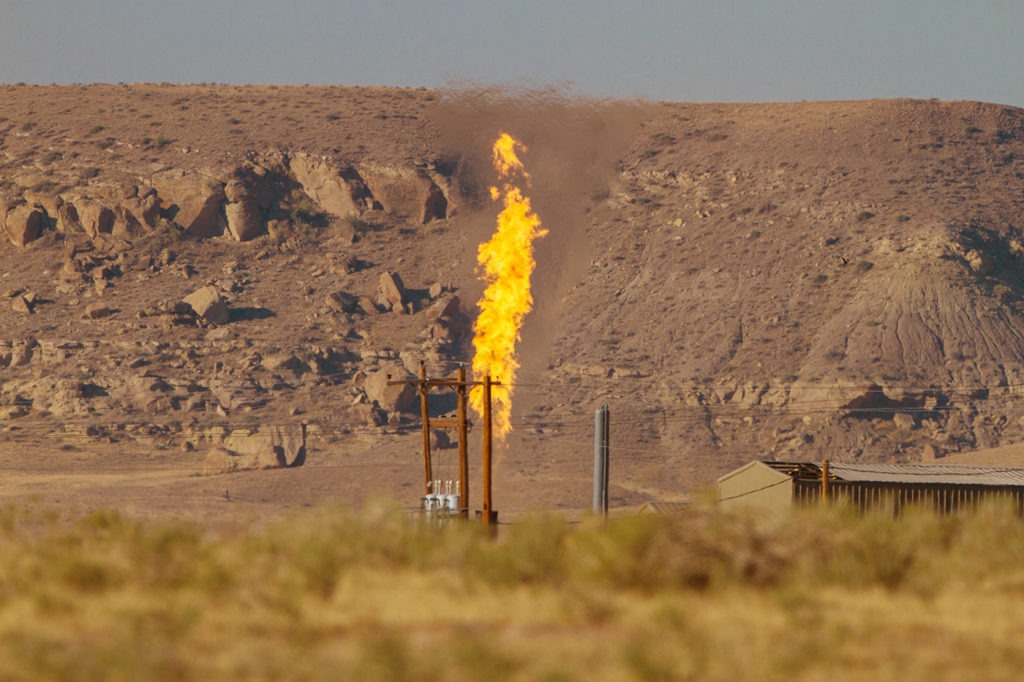 Notable Quote:
"You're creating investment and jobs in places that badly need economic development. We can really help those communities and create great jobs, at the same time reduce a huge amount of CO2-equivalent emissions." – Colorado State Senator Chris Hansen
Our Takeaway:
Have you ever had one of those multi-sport days where you're just looking to do it all? Why not mountain bike Porcupine Rim and climb Castleton Tower in a single day? That "kill two birds with one stone" attitude is directly applicable to the United States' current problem with methane.
The idea that reducing carbon emissions and making money are mutually exclusive has been disproven time and again. In fact, leaky methane is incredibly bad for business. Figures published in 2019 by The Wilderness Society revealed over $1 billion in natural gas is wasted each year, enough to heat almost 500,000 homes each year for the next decade. On top of that, $32.7 million of royalty revenues are lost, about half of which is meant for energy-producing states. Imagine ol' silent-but-deadly escaping your jeans and not only sparking grunts of displeasure from everyone around you but also making off with your wallet. That's what methane is all about.
As we've covered previously, Aspen Skiing Company has been helping its local community deal with leaky methane for the last nine years. Methane has seeped out of the collapsed Elk Creek mine above Somerset, Colorado since it closed in 2012. Since then, former gas executive Tom Vessels along with project backer Aspen Skiing Company, have been removing 250 billion cubic feet of methane annually from the mine—the equivalent of taking 500,000 cars off the road for a year. While this project has proven successful in Colorado, it's still the only endeavor capturing methane from non-operational coal mines in the state, and one of only four operations throughout the country. While methane capture projects like the Elk Creek mine are few and far between, the article indicates the solution to methane may lie in looking at profit not in terms of dollars but in the amount of gas destroyed.
The article references programs in Germany and Australia where companies are paid to capture methane and produce energy from the gas in a system known as a "feed-in tariff." Similarly, California runs a cap-and-trade program where companies offset their emissions by supporting methane removal projects.
The Colorado Outdoor Recreation and Economy (CORE) Act—now wrapped into Senate Bill 200—would make formalizing a methane capture strategy easier. The bill would create a pilot program to lease and generate energy from excess methane in existing and abandoned coal mines in Colorado's North Fork Valley—providing a helping hand to the local economy and addressing climate change simultaneously. Another bill sponsored by state Senator Chris Hansen would require coal mines to report their emissions reductions stemming from methane capture, in order to codify Governor Jared Polis' proposed Climate Roadmap (more on that, later).
Financial incentives to reduce carbon emissions will play an integral part in the United States' effort to combat climate change in the present and future. It will require time, energy and creativity, but the solutions do exist. While the extraction that causes these methane leaks is driven by profit, it's actually leaving a ton of money on the table. Why not make use of that leaking methane in a way that's good for business and the planet? Show them the money and they'll show you how to reduce emissions, it's as simple as that.
---
CNN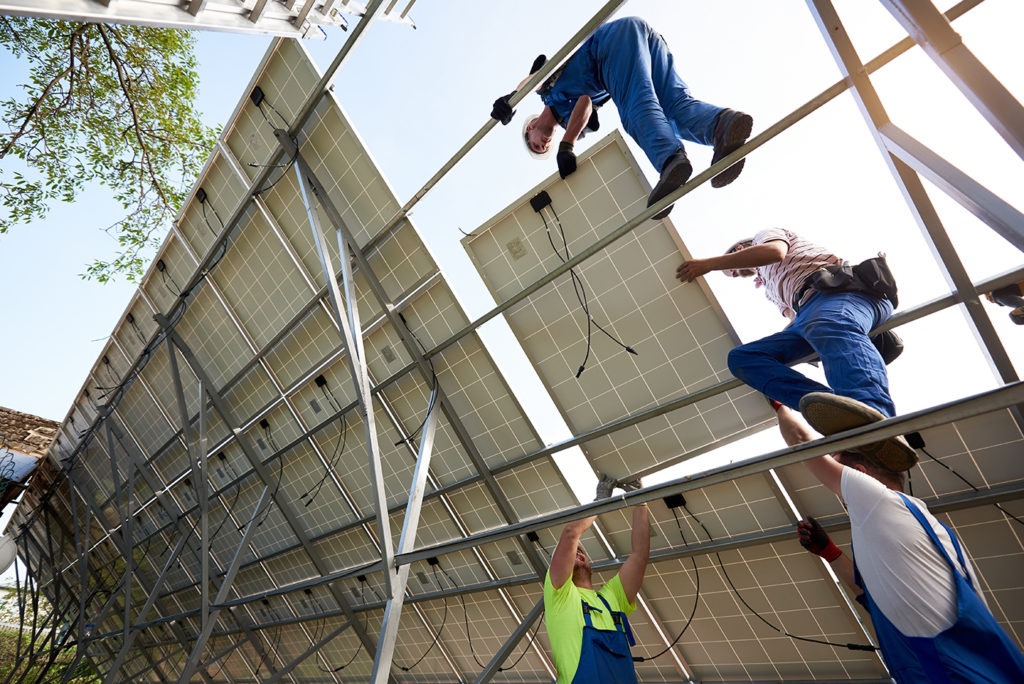 Notable Quote:
"Today's final session is not about the threat that climate change poses, it's about the opportunity that addressing climate change provides." – President Joe Biden at the Leaders Summit on Climate.
Our Takeaway:
When life gives you lemons, make lemonade, right? Or, when conditions don't look right for descent A, switch to descent B… or C or D. They'll be more fun anyway. And when carbon emissions cause potential catastrophic climate change, find solutions that not only address the problem but benefit humanity. As Biden said, above, it's about the opportunity, not the threat.
No doubt that as you've gone on your outdoor adventures, you've found yourselves in communities that depend on oil and gas—especially in the western United States. While we often talk about climate change in terms of saving our outdoor playgrounds and sources of recreation, in the grand scheme of things, ensuring a just transition for these oil and gas workers and communities to clean energy jobs and a clean energy economy is way higher on the list. It's the "jobs" part of President Biden's American Jobs Plan. This transition should more than maintain these communities but enhance their economies. Clean energy manufacturing, outdoor recreation and plugging oil and gas wells are all examples of new jobs that can jumpstart these economies and help make the health of the outdoors integral to the success of local economies.
---
Patagonia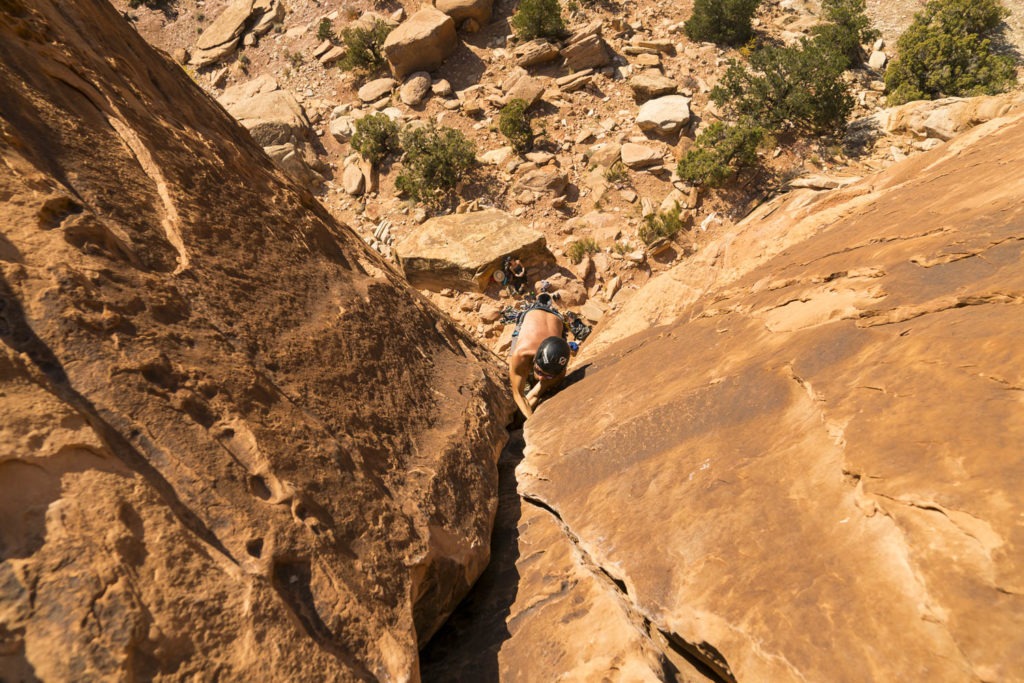 Notable Quote:
"Our bread and butter is composite repair work. I worked as a sea kayak guide for several seasons and got some fiberglass repair experience fixing our boats out there on San Juan Island. Most of the gear we use would look familiar to anyone who climbs with ropes. Our hand ascenders are the same thing you'd use to jug while aiding, and our descenders are essentially just beefed-up Grigri's with extra safety features." – Jason Davis, rope access supervisor with Rope Partner
Our Takeaway:
Speaking of jobs, the overlap between outdoor recreation and renewables is clearer than you may think. In The High Life, from Patagonia's The Cleanest Line (check out more rad stories, here), we discover an obvious link between climbing and wind turbine maintenance. Rope Partner, based in Santa Cruz, California, provides rope access maintenance, inspection and performance enhancement services in sectors that require specialized access—i.e wind turbine maintenance. Obviously, a fear of heights is a no-go when it comes to hiring wind turbine blade technicians, and so many Rope Partner applicants often come from an extensive rock climbing background.
Not only does wind turbine maintenance give a practical application for climbing skills, but it also provides career opportunities for those looking to transition out of the traditional dirtbag lifestyle associated with the sport. Chris Moore, a supervisor for Rope Partner, found refuge as a blade repair tech with the company after being forced to operate a drill rig in Alaska after a climbing trip sapped all of his cash. He says, "There's plenty of folks just like me here. All right up that alley."
In addition to the clear benefits of transitioning to renewables in order to cut emissions and curb climate change, job opportunities are vast and lucrative. Wind turbine technician is one of the fastest-growing jobs in the United States with a median annual wage of $52,910 and projected growth of 61 percent. Curbing climate change does, in fact, equate to job growth. And for climbers, hanging up on those turbines is probably pretty darn fun, too.
---
National Oceanic and Atmospheric Administration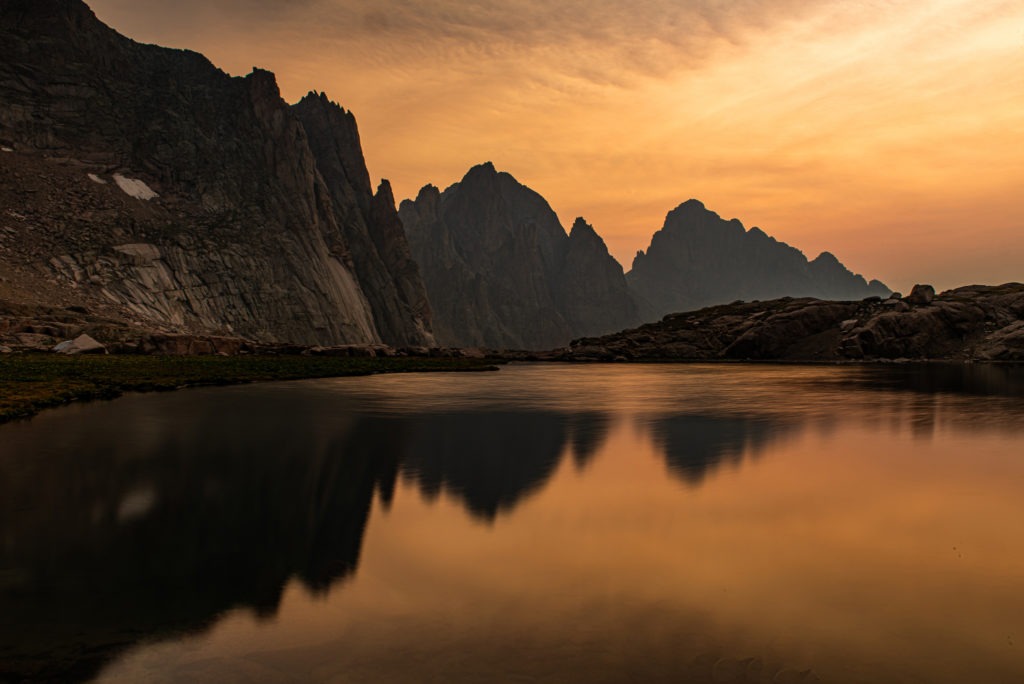 Article Synopsis:
"For the past decade, the Normals have been based on weather observations from 1981 to 2010. In early May, climate experts at NOAA's National Centers for Environmental Information (NCEI) issued an updated collection based on the weather occurring from 1991 to 2020. The data set reflects a "new normal" that takes the most recent 30 years of climate change-influenced weather and climate conditions into account."
Our Takeaway:
Over the past few decades, you've likely seen the evolution of the "definition of normal" in your favorite outdoor escapes. Trails getting dustier and dustier, wildfires burning longer and hotter, snowpacks dwindling and melting earlier. Your eyes aren't deceiving you; the signs you're seeing are reflected in the scientific data collected by the National Oceanic and Atmospheric Administration (NOAA).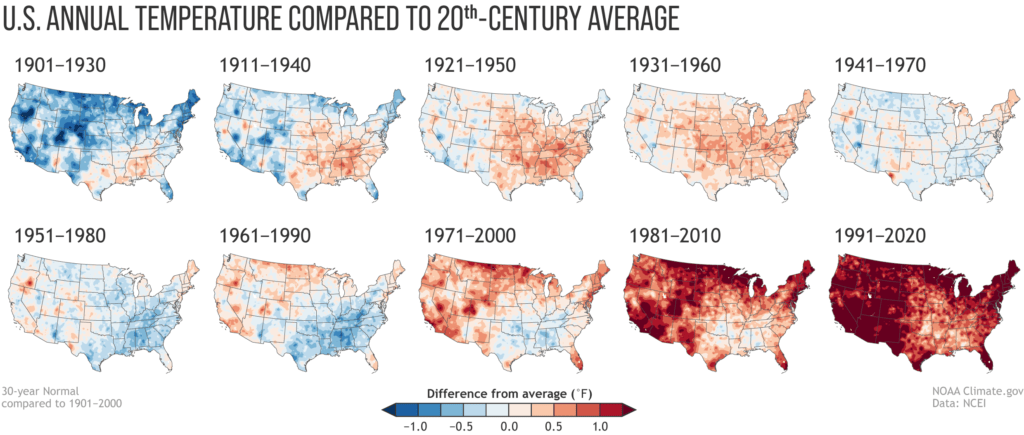 If you look at this annual temperature map for the United States, it's redder than your face after a week in the desert without sunscreen; it's pretty damn clear that our climate is getting warmer. As a reminder, climate represents prevailing weather conditions over a longer period of time, generally about 30 years. So, for the 30 years from 1991 until 2021, temperatures in the United States have risen well over 1 degree against the 20th century average. This sets the tone for what our "new normal" could be.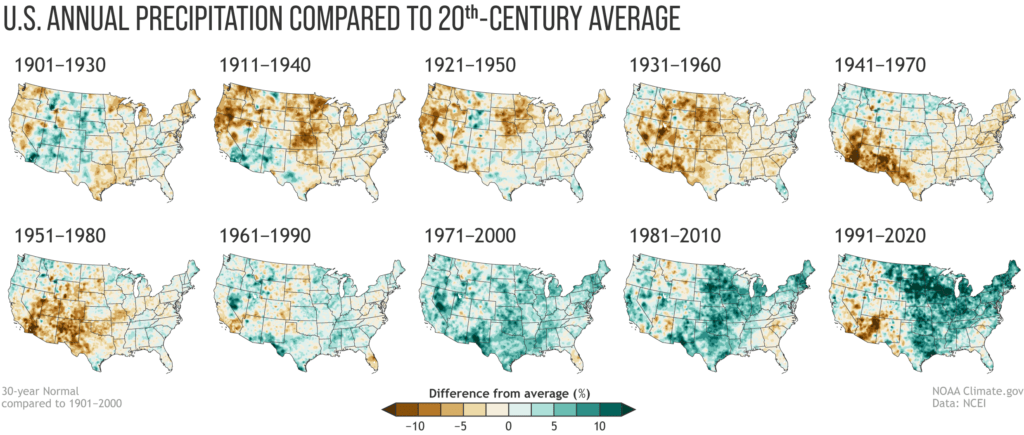 NOAA's data indicates that the climate is getting warmer, manifesting in the aforementioned dusty trails, wildfires and early snowmelt. This leads to poor mountain biking conditions, canceled adventures, diverted running races and even worse, danger to people and property. The data also reveals that the climate is getting wetter. While the precipitation trend doesn't reveal that the climate is getting steadily wetter or drier compared to the average, the four maps indicating climate patterns from 1961 to 2020 are the wettest maps in the series. And a lot more precipitation isn't necessarily good; it's not the kind that keeps your grass green or transforms the singletrack into tacky brown pow, it's the kind that causes catastrophic flooding and irreparable damage to communities.
To see what the "new normal" looks like in your own region, check out this tool from NOAA.
---
The Denver Post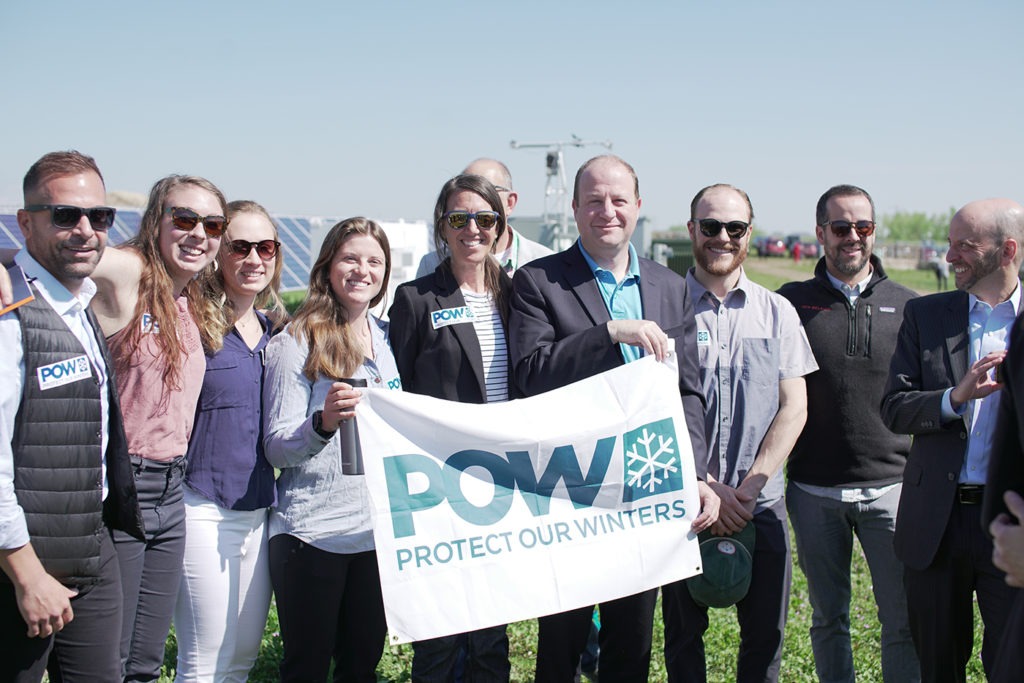 Notable Quote:
"Senate Bill 200 would set up the Air Quality Control Commission as the "project manager" of Polis' roadmap… because other regulatory boards are siloed into a particular industry…Colorado is in dire need of an agency that can track our progress toward these goals, across the board, and make rules through a formal process to make sure the state meets them." – The Denver Post Editorial Board
Our Takeaway:
Let's rewind to 2019 and Colorado's House Bill 1261, dubbed The Climate Action Plan To Reduce Pollution. The bill stated that Colorado would implement statewide goals to reduce greenhouse gas emissions 26 percent by 2025, 50 percent by 2030 and 90 percent by 2050, compared to 2005 levels. POW and the Colorado Outdoor State were heavily involved in getting this legislation over the finish line, with Alliance members like Clare Gallagher, Matt Segal and Arielle Gold providing testimonies supporting the act. In January 2021, Governor Jared Polis unveiled his Roadmap to rapidly and significantly reduce Colorado's greenhouse gas emissions. It was an outline of how Colorado would actually get to the targets set in HB1261. Soon after, Colorado state democrats, led by Senators Faith Winter and Dominick Moreno, and Representative Dominique Jackson, introduced Senate Bill 200, legislation that would make sure the goals set in HB1261 were followed and met—a backstop to ensure Colorado meets the goals from HB1261 in an enforceable and equitable way.
In short, SB200 sets up the Air Quality Control Commission (AQCC) as the project manager of Polis' Roadmap, helping to track progress toward these goals and establish formal rules to help the state meet them. The proposed legislation sets a date for the implementation of new regulations by the Colorado AQCC of March 1, 2022, as well as setting specific net emissions limits for various emissions sectors. It also introduces greenhouse gases as a "regulated pollutant," that requires annual emissions fees—$32 per ton during the current fiscal year and $36 per ton over the next fiscal years—from those emitting them. The program isn't new, it just solidifies CO2 as a pollutant that requires emissions fees.
New revenue from these emissions would be funneled to programs that assist with the state's climate targets, with a portion also going to fund an environmental justice advocate and advisory board within the state's Department of Public Health and the Environment. SB200 also directs electricity generation and transmission cooperatives (Xcel Energy, for example) to create a plan to achieve an 80 percent greenhouse gas reduction by 2030 and directs retail, wholesale and municipal utilities (Arkansas River Power Authority, for example) to reduce greenhouse gas emissions by 100 percent in 2040.
While that may seem a bit wonky, the bill is fairly simple. It's akin to setting up applicable checklists before a big expedition in the outdoors. Maps, supplies, timelines, roles and contingency plans must all be taken into account before heading into the wilderness. Winging it is never a good strategy for a successful adventure. SB200 puts up a backstop to ensure Colorado meets the goals defined in HB1261, sets aside funds to support this work as well as environmental justice in the state and ensures that the ideas proposed by utility companies and other stakeholders are actually put into place.
Polis is currently opposed to SB200, stating that he's not a fan of giving an unelected board this much power and that setting hard caps on emissions reductions (versus following the Roadmap his administration developed) isn't necessary to achieve Colorado's climate goals.
However, HB1261 already put the climate goals also included in SB200 into law. Additionally, as The Denver Post Editorial Board points out, HB1261 already gave the AQCC this heightened role back in 2019. The AQCC already adopted the zero-emissions vehicle standards in place in California, which requires that low- or zero-emissions vehicles account for five percent of new car sales in Colorado by 2023 (thanks to POW Alliance Members Dakota Jones, Clare Gallagher, Alterra Mountain Company and Fat Tire for testifying at the AQCC to get that one across the finish line). Included in that mandate is a cap and trade system where auto manufacturers earn credit towards compliance with each low- or zero-emission vehicle sold. Excess credits can then be sold to other auto manufacturers who are struggling to comply with the mandate.
Additionally, the AQCC already collects the greenhouse gas emissions data needed to be reported to the state.
SB200 advanced forward in the state senate this week, despite Governor Polis' threat of a veto. We'll be keeping a close eye on the progress and evolution of this bill as it builds momentum in the Colorado state legislature.
---
E&E News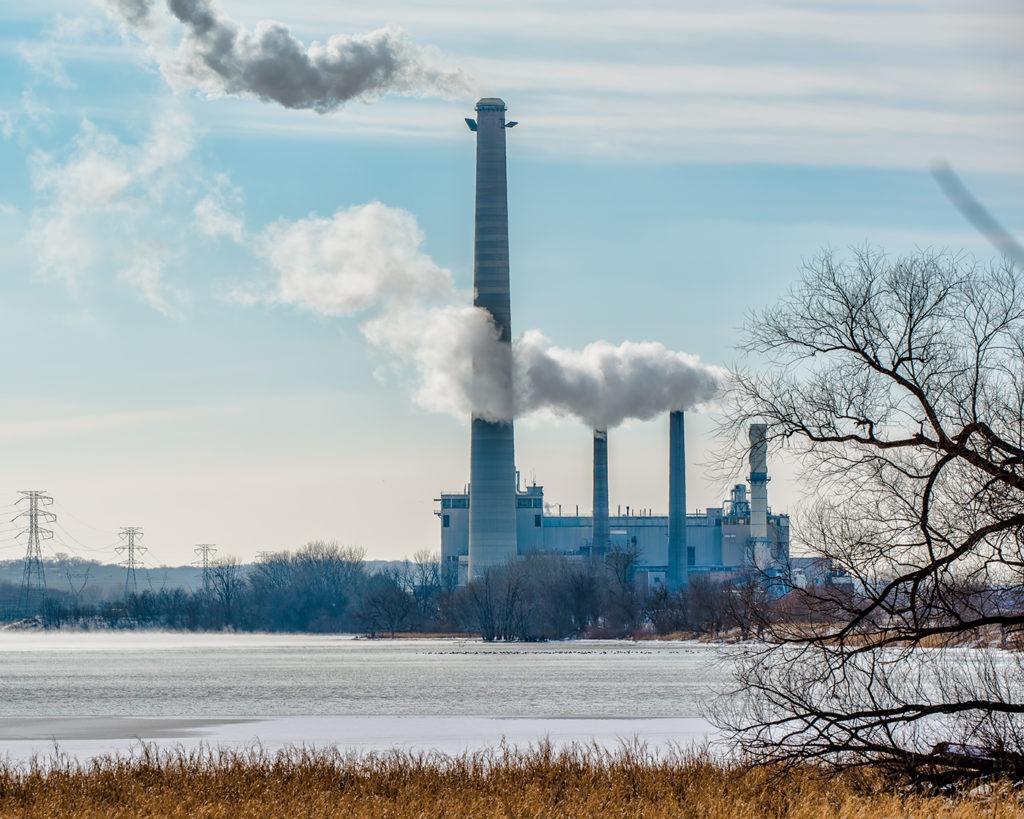 Notable Quote:
"The primary thing that drives solar development right now, and actually even some wind development, is the interconnection point. And this is something we're going to continue to see, because we're going to continue to see coal plants shut down." – Brian Ross, vice president at the Great Plains Institute
Our Takeaway:
In the outdoors, we often find solutions to our problems in the most unlikely places; a rogue stream in the desert that provides drinking water, shelter from a storm high up on a rock wall or a patch of deep powder amidst a tracked out slope.
Similarly, in the sector of solar energy development, unlikely places in smaller Midwestern cities are becoming hot commodities. These urban areas have a significant amount of "baseload" power plants that are recently retired or are well on their way towards that end. This opens up access to the Midwestern power grid and allows former coal or nuclear plants to be reused as sites for solar power generation.
While the most important steps to revamping the country's energy sector lie within modernizing the grid, there are meaningful changes that can be made in the present. Getting a jumpstart now can only make the bumpy road toward a clean energy future a little smoother. As we noted last week, POW will be unveiling a whole series about the importance of updating our current grid. Stay tuned for more on that later this month.
---
Local Climate News
While national climate topics often dominate the news cycle, there's still plenty going on surrounding renewables, electrified transit, public lands and more in states and local communities across the nation. Take a look at what's going on locally via the news blurbs below.
Florida
Crist makes climate change a focus in run for Fla. governor
Indiana
Mammoth Solar project inks energy deal with AEP
New York
Lake Placid village revives Climate Smart initiative
West Virginia
Biden's Road to Clean Energy Runs Through West Virginia Coal Country