The POW Dispatch: Our take on climate news, May 14, 2021
Back

Header Image: James Q Martin
Welcome to The Dispatch, Protect Our Winters' weekly review of climate news, complete with our take on each topic and how that fits into our ongoing efforts to reduce the effects of climate change.
---
Welcome to the POW Dispatch. This week, we cover the Biden Administration's announcement of a major offshore wind plan on the East Coast, a major step toward helping eastern states meet their climate goals. On top of that, we'll cover the continued momentum of renewables, how satellites can aid in solving the climate crisis, Ford's all-new electric F-150 and much more. Let the POW Dispatch ease you into a fine spring weekend.
The New York Times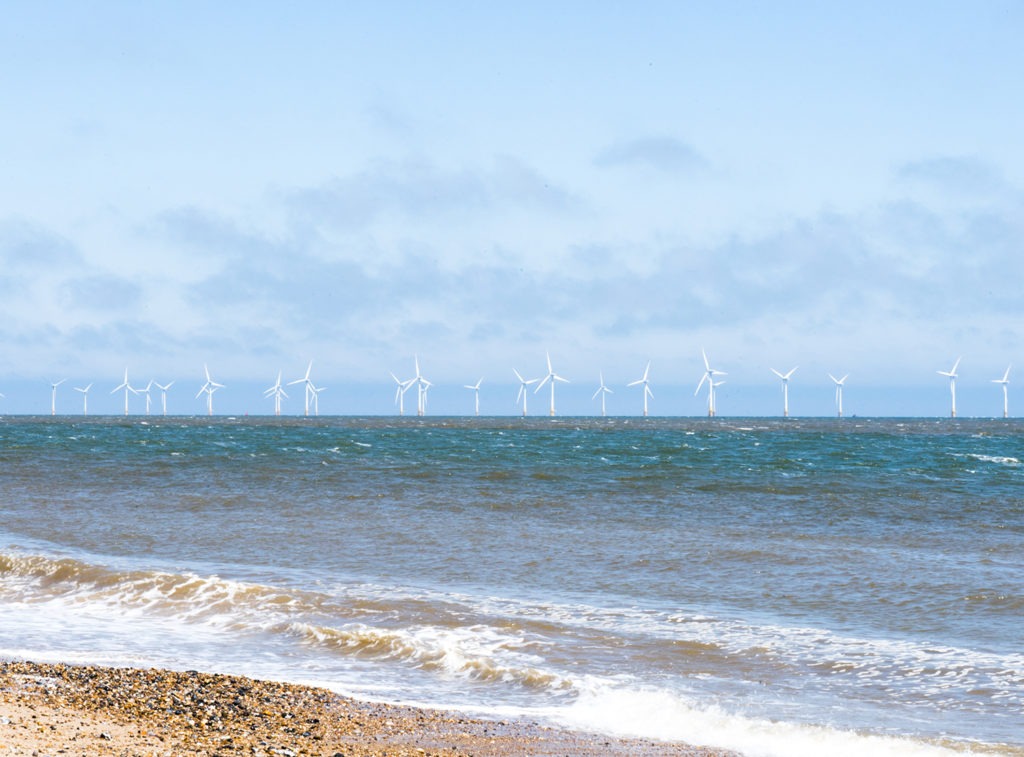 Notable Quote:
"We have an enormous opportunity in front of us to not only address the threats of climate change, but use it as a chance to create millions of good-paying, union jobs." — Gina McCarthy, White House national climate adviser.
Our takeaway:
In the outdoors, adventurers often treat the wind as a nuisance. Whether it's a headwind slowing you down on your bike or whipping gusts kicking up snow and blinding you on a mountain ridgeline, outdoors people generally avoid nature's gales. The wind is actually pretty darn cool though, helping form those leeward powder pockets in the winter and is responsible for the creation of eye-popping natural landscapes like the Great Sand Dunes National Park. It's also a key player in America's clean energy future and will help create tens of thousands of new jobs. Maybe the wind isn't such a pain, after all?
Wind power isn't just produced via those big turbines that dominate the cornfield horizons as you're driving through the heart of the United States. Offshore wind power, the use of wind farms built in large bodies of water (usually the ocean) to harvest wind energy for electricity, represents a huge opportunity for job creation as the United States moves out of the pandemic-caused economic downturn and considers President Biden's infrastructure package. The potential success of the infrastructure package, dubbed the American Jobs Plan, hinges largely on its ability to create jobs and jumpstart the economy. On Monday, the Biden administration announced a plan for a large expansion of offshore wind power along the East Coast, accelerating permitting projects in the Atlantic and working to open up waters off the coasts of New York and New Jersey for development. The offshore wind plan would create 44,000 new jobs in the offshore wind sector (building and installing turbines, for example) in addition to 33,000 indirect jobs.
Expanding the United States' wind power offshore presents an opportunity for eastern states with ambitious renewable energy plans to make up for unfortunate positioning. Many states in the Northeast receive far less sunshine than states like Nevada and California, making sourcing solar energy difficult. And there's simply less room in these more densely populated states than places like Texas or Oklahoma to construct wind farms. The addition of offshore wind power gives these states a better chance to reach their climate goals. Connecticut, Maryland, Massachusetts, New Jersey, New York and Virginia have committed to purchasing over 25,000 megawatts of offshore wind power by 2035. That's enough to power about 5,000,000 homes.
This month the administration approved an environmental review of the Vineyard Wind project, America's first large-scale offshore wind farm, off the coast of Martha's Vineyard in Massachusetts, that aims to build 84 turbines and have an 800-megawatt electricity generation capacity. Twelve additional offshore wind projects along the Eastern Seaboard are under federal review, with the Department of Interior estimating nearly 2,000 turbines will be spinning their blades in the Atlantic by 2030. According to the White House, the offshore wind plan would nix about 78 million metric tons of carbon dioxide emissions.
Next time you're fighting a battle with the wind while you hike along a ridgeline, remember that despite its abrasiveness, the power of the wind represents a huge opportunity to combat climate change and protect that outdoor playground you're currently enjoying.
---
Axios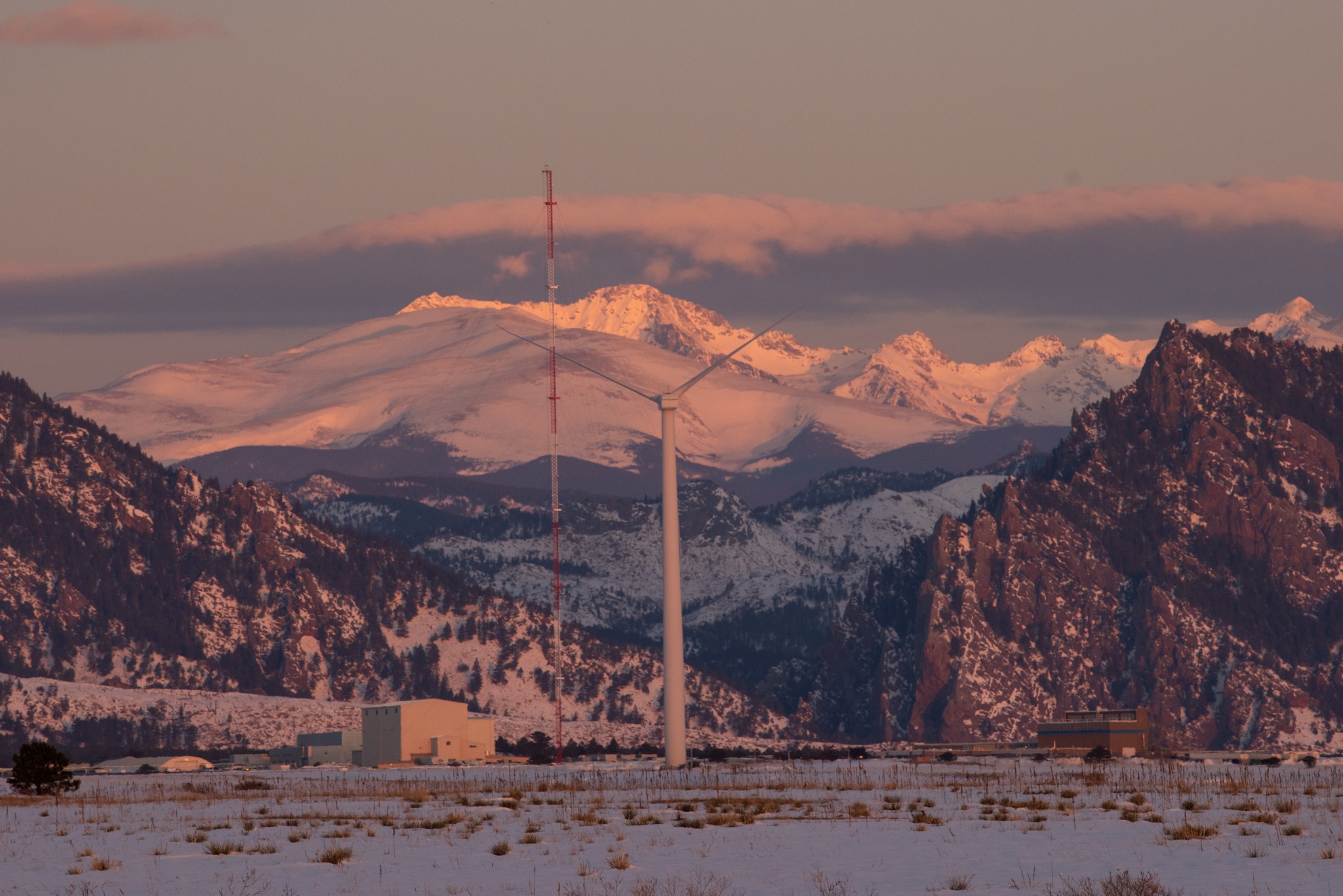 Notable Quote:
"Wind and solar power are giving us more reasons to be optimistic about our climate goals as they break record after record." — International Energy Agency Executive Director Fatih Birol
Our Takeaway:
We've all heard the criticisms that no one who drives a car to the trailhead, rides chairlifts or takes plane trips can advocate for solutions to climate change. That notion neglects the fact that the United States is a carbon-based society, making it virtually impossible to go through everyday life without a carbon footprint. You don't have to be a carbon-free saint to advocate for solutions to the climate problem, but understanding those solutions and helping build momentum behind them can turn them into a reality.
Take a look at the surge in renewable energy capacity. The latest data from the International Energy Agency (IEA) reveals that, despite the pandemic, new renewable energy capacity additions grew to nearly 280 gigawatts in 2020, 45 percent higher than in 2019 and the biggest year-over-year leap in 20 years.
This momentum is representative of the cultural shift in the United States' perception of climate change and the needs to address it. This scaling-up of renewables infrastructure is the "new normal," according to the IEA. The organization projects around 270 gigawatts of capacity additions in 2021 and 280 in 2022, a combined 25 percent higher than prior projections released in November. For reference, a single gigawatt of power is enough energy for 300,000 homes.
While this shift is encouraging as the United States and the rest of the world grapple with reducing emissions that warm the planet, the system still revolves around fossil fuels and needs to be changed in order to make that shift permanent. The momentum is taking us toward carbon-free energy solutions, but the continuity of that momentum is the key to lasting solutions.
---
Axios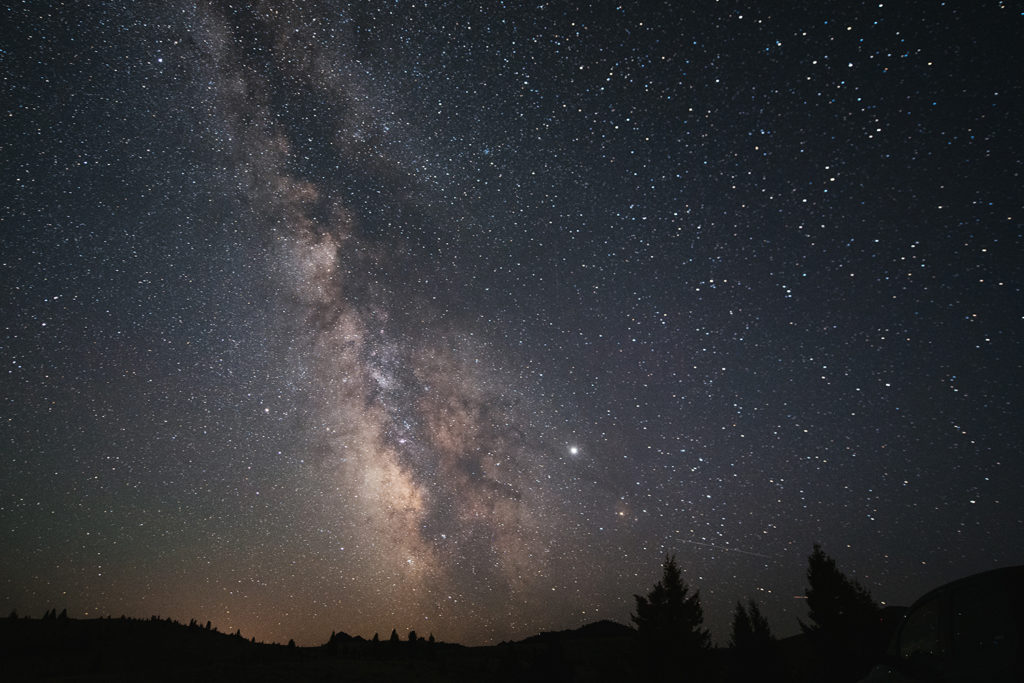 Notable Quote:
"We are going to have a time of radical climate transparency." — Andrew Zolli, VP of global impact initiatives at the Planet satellite company.
Our Takeaway:
The last time you camped out and stared up at the vastness of the universe, you may have seen a few satellites march across the sky and disrupt your moment of zen. Transparently, we don't want hulking metal satellites to muddy our clear, dark, wonder-stoking night skies. There's nothing quite like laying down for bed underneath the milky way, instilled with a sense of awe at the grandness of our universe and our own place within it. Existential space gazing aside, while more satellites could mess with our views, they can also be a key aid in identifying sources of carbon emissions.
The use of satellites can help hold governments, corporations and similar entities accountable for the impacts of their emissions infuse more accountability intp the fight against climate change. Instead of taking a broad-strokes approach to calculating carbon emissions sent into the atmosphere, scientists can rely on satellites to see exactly where those emissions are coming from. Several Earth-monitoring projects are gaining momentum—thanks in part to cheaper access to satellite data and government buy-in—including Climate TRACE, a cooperative between Al Gore, the Rocky Mountain Institute, TransitionZero and WattTime, which seeks to blend artificial intelligence and machine learning to process satellite data to better pinpoint carbon emissions on national and local levels. This data can be key to ongoing climate agreements, especially as the planet continues to work toward meeting the goals of the Paris Agreement.
Pledges to reduce carbon emissions—the Paris Agreement's Nationally Determined Contributions (NDCs)—are difficult to enforce without independently audited data. Satellites, however, provide a way to monitor things such as deforestation, pollution, etc. from above. Having real-time data to support evidence of climate impacts, could shift how governments allocate funds, according to Andrew Zolli, VP of global impact initiatives at the Planet satellite company, leading to a "more climate-informed version of capitalism."
While voyeuristic and a bit creepy, these "watchful eyes" in space can pull back the curtain on exactly where the world's emissions are coming from.
---
Flylords Magazine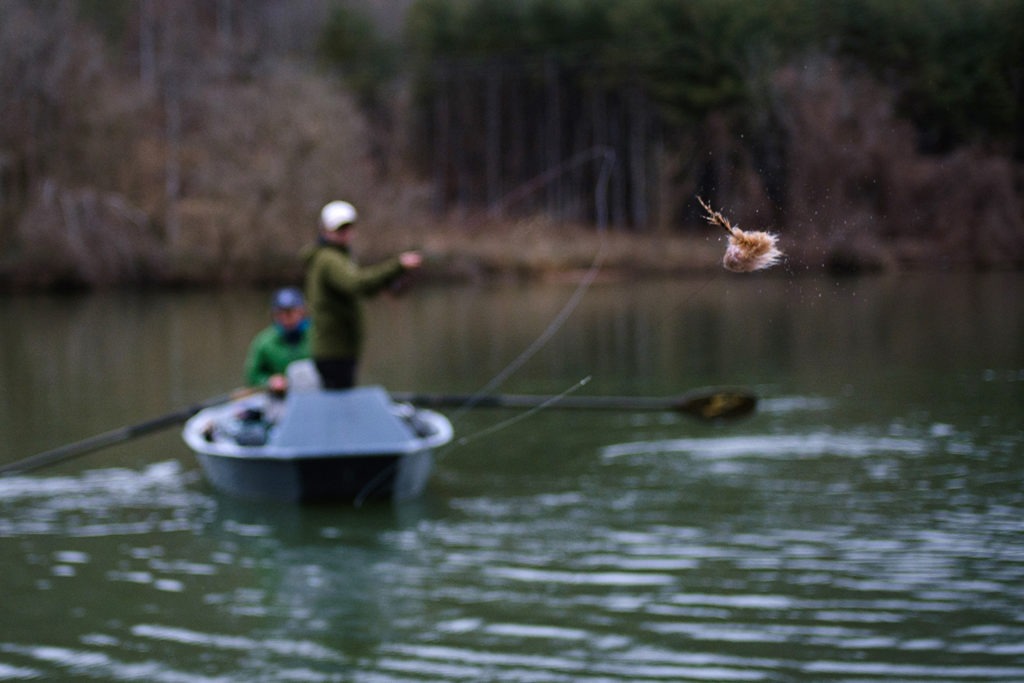 Notable Quote:
"…that snowmelt provides a gradual source of moisture, keeping those fuels in our forested areas wet later into the spring and early summer. And so when we don't have the snowpack in place, when we have a subpar snowpack, those fuels are allowed to green up and actually dry out earlier in the year." — John Abatzoglou, associate professor of climatology at the University of California Merced.
Our Takeaway:
The peace of an early morning on the river is pretty unmatched in the natural world. The water babbles amongst the silence of the new day, pushes up against your waders and tugs your line downstream. There's nothing quite like it. And while it's a stark contrast to many adrenaline-filled outdoor activities, the steady flow of the rivers offers a perfect connection to the landscape and wildlands that surround us.
Climate change is impacting the entire natural world and, in turn, our ability to connect with these kinds of moments, and those impacts are crystal clear when it comes to our rivers. The western United States is in the midst of its worst drought in modern history, and these conditions have huge implications for the health of our rivers. These effects have obvious ramifications for outdoor recreation surrounding the water but also disproportionately impact communities that depend on these waters for economic prosperity. Reduced snowpack, changing stream physiology and wildfires are all cited as climate impacts on fly fishing, specifically, in this article.
Minimal snowpacks reduce cold water habitats with a consistent water supply and oxygen levels, which aquatic life relies on. Also, lower snowpack levels can diminish a watershed's moisture content, making an ecosystem more vulnerable to wildfire. In turn, wildfires caused in part by poor snowpacks have detrimental impacts on river and stream health. And prevalent drought conditions can increase stream temperature and stress native species. The interconnectedness of climate impacts on river ecosystems mirrors the connectivity of climate change as a whole; its impacts are felt everywhere. For more on that, check out our article detailing the new film from Hilary Hutcheson and Liam Gallagher, here.
Seeing these impacts in the present underscores the urgency with which action is needed; climate change is happening now and needs to be addressed based on that timeline.
---
Adventure Journal
Article Synopsis:
"Today, Ford announced the truck's name, the Lightning, a throwback to a street-oriented, sporty F-150 model they first made back in the 80s. Ford also announced a big reveal for May 19, during which they will show off the new truck and confirm lots of whispered about rumors."
Our Takeaway:
We've all seen the Ford F150s and other big four-wheel drive pickups parked at our favorite trailheads. And if you haven't, which trails are you frequenting? Gas-guzzling trucks are common among outdoors people—they're off-road capable, provide space for gear and, sometimes, a place to sleep for dawn patrol. It makes sense.
Ford just unveiled the name of its new electric F-150—the Lightning—along with a May 19 grand reveal date. The Lightning will have all-wheel drive, a 300-mile charge complete with a range extender and will be the fastest truck made by Ford. The e-truck is set to hit the market in 2022. The news, coupled with Ford's standing as one of the biggest names in the auto industry, means that more and more off-road, pick-up-style electric vehicle options will certainly hit the market soon. This also marks a cultural shift in how Americans view the subject of climate change and its solutions. There is a growing demand for electric vehicles, and the manufacturers are listening.
When it comes to purchasing new vehicles, especially with outdoor adventure capabilities, the excuses for not going electric are trickling away. For more on POW's work with electric vehicles, click here.
---
Triple Pundit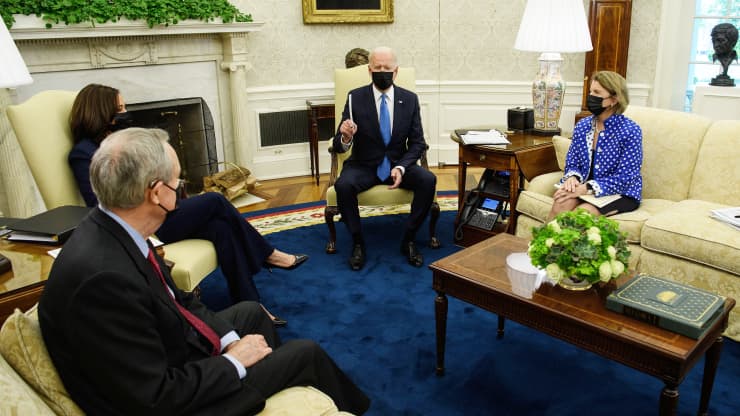 Notable Quote:
"The very same fossil fuel communities that have powered our nation for decades can be at the forefront of the clean energy economy by producing the critical minerals needed to build electric vehicles, wind turbines, and so much more." – Secretary of Energy Jennifer Granholm
Our Takeaway:
In any project, it's important to have clear and open communication lines between stakeholders. In the same way advocacy groups connect recreationists with local land managers to ensure responsible recreation and resource preservation, constituents work with their local legislators to ensure their voices are heard when big decisions are made.
According to this article, Republican senators from Missouri, West Virginia, Idaho, Wyoming, Pennsylvania and Mississippi will all play huge roles in the advancement of the American Jobs Plan. Each of the states they represent could play a large role in ensuring the United States' economy remains ultra-competitive as it shifts into a clean power infrastructure. As such, these six senators— Shelley Moore Capito (R-West Virginia), John Barrasso (R-Wyoming), Roy Blunt (R-Missouri), Roger Wicker (R-Mississippi), Mike Crapo (R-Idaho) and Pat Toomey (R-Pennsylvania)—from these states met with President Joe Biden on Thursday to continue work on the American Jobs Plan.
This is a solid reminder of POW's Theory of Change and the importance of not only voting the right people into office, those who will factor the impacts of climate change into their legislation, but maintaining access to them. If you live in any of the aforementioned states, keep these senators' contact info handy. POW has a ton of work surrounding the American Jobs Plan coming up this summer, and we'll equip you with the necessary education and information to engage these politicians.
---
Local Climate News
While national climate topics often dominate the news cycle, there's still plenty going on surrounding renewables, electrified transit, public lands and more in states and local communities across the nation. Take a look at what's going on locally via the news blurbs below.
Arizona
Salt River Project aims to add more solar to its system
California
Katie Porter preps hot seats for oil and gas execs
"Incredible:" California grid hits record high of 95% renewable energy
Minnesota
Judge OKs rule to cut car emissions, boost electric vehicles
New York
The Destroy-It-to-Save-It Plan for East River Park New York's first climate adaptation battle is here.
Washington
Washington state now has the nation's most ambitious climate policy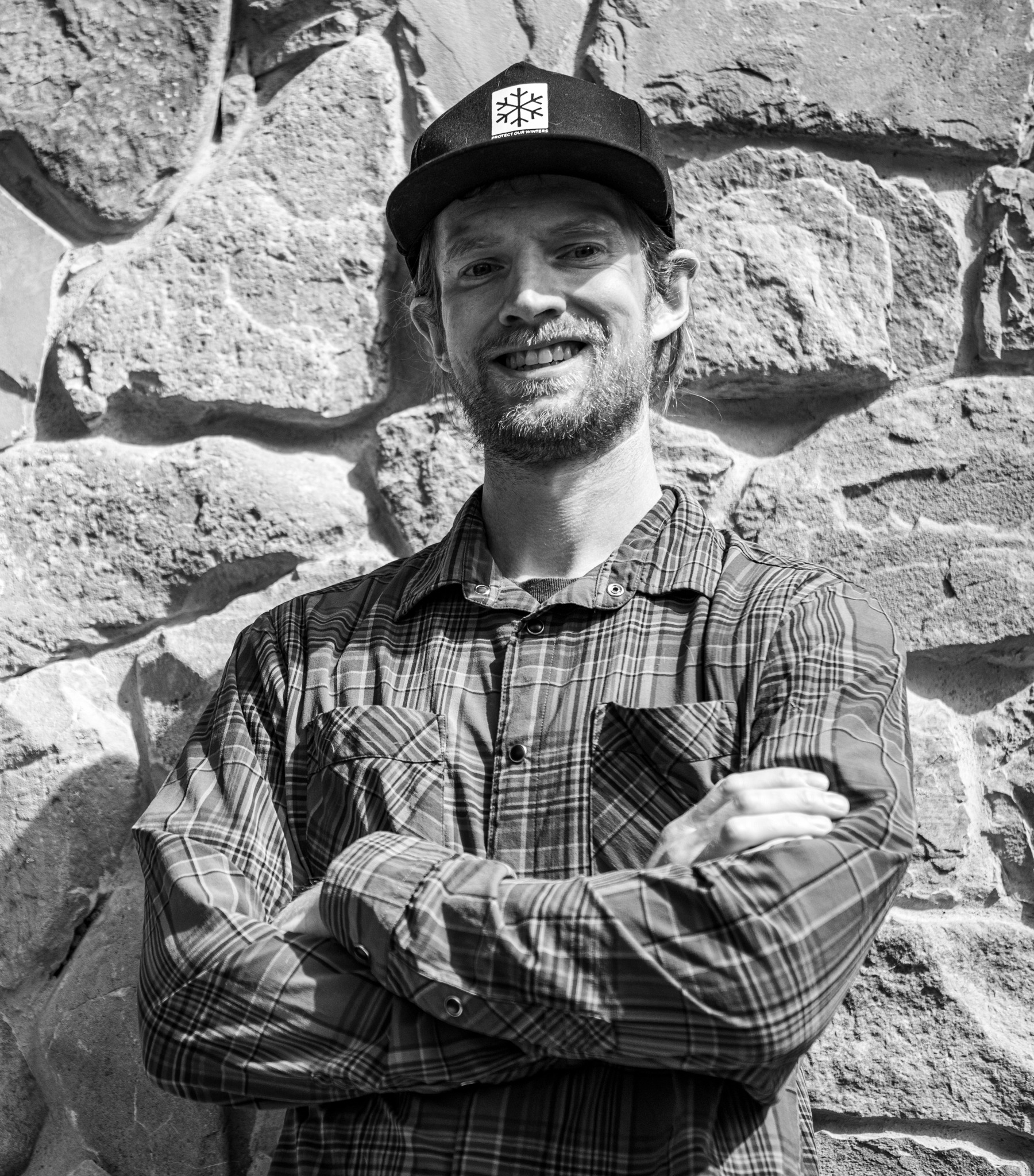 Author: Donny O'Neill
Donny grew up in the woods of rural Northwestern Connecticut, where he spent much of his time tromping through the deep New England forest that made up his backyard. He first clicked into a pair of skis at the age of 3 and has spent each and every winter since exploring the world via a […]