The National Brotherhood of Skiers and how access to skiing creates lifelong advocates for the outdoors
Back
There are quite a few parallels that exist between climate action and diversity, equity and inclusion work, especially when it comes to the ski and greater outdoor industries. On March 10, President of the National Brotherhood of Skiers, Henri Rivers, joined Laura Schaffer, director of corporate responsibility at POWDR and member of the board of directors for Protect Our Winters', for an Instagram live discussion about diversity and representation in the snow sports industry. During the conversation, the duo touched on the importance of attracting underrepresented communities to snow sports and how that can subsequently increase appreciation for the outdoors, spurring more and more people to take action to protect them.
The National Brotherhood of Skiers (NBS) was founded by Ben Finley and Art Clay in 1973 as a ski summit meant to bring Black skiers together "to identify and discuss problems and subjects which were unique to the black skiing population, ski and socialize," according to Finley. The first summit took place at Aspen Mountain and was attended by 350 skiers. 
Now, the NBS is a nonprofit organization whose mission is to identify, develop and support athletes of color in their goal of representing the United States in International and Olympic competition and increase overall participation in winter sports. The NBS hosts an annual Black Summit at different ski resorts across the country that brings together 3,500 members from over 50 clubs representing 43 American cities.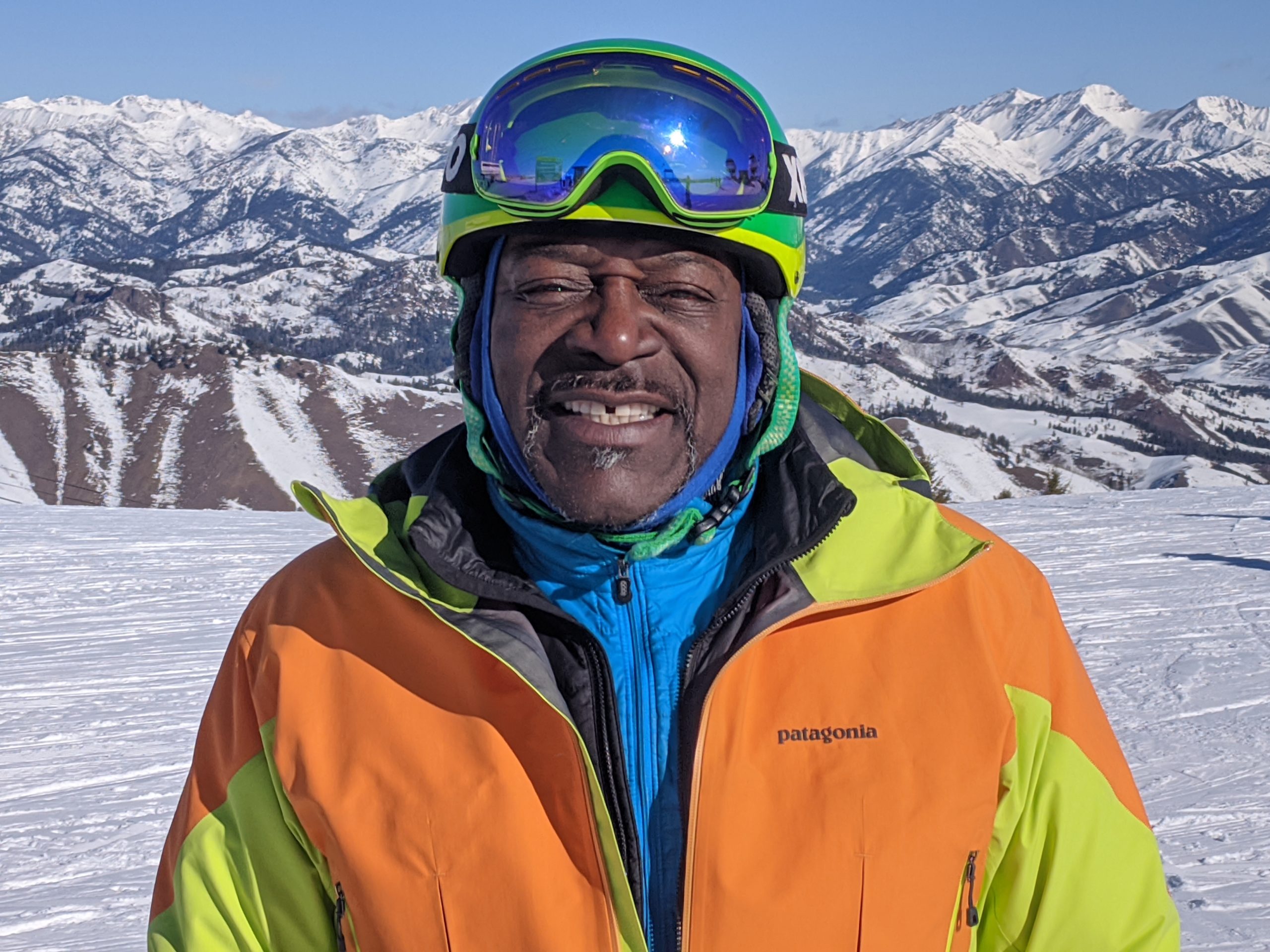 Henri Rivers.
Photo courtesy: National Brotherhood of Skiers
Rivers has been involved with the NBS since 1996 and is a passionate skier whose love for the sport spans five decades. When he spoke about his attraction to skiing the unbridled love in his voice was palpable. "Skiing is such a passionate thing. Even if you're not good at it you love it; you're always getting better," Rivers said during the Instagram live conversation. "It's just an amazing sport that attracts you, and no matter how many days you ski or how many years you've been skiing, you always want to get one more run in." 
That's a sentiment shared by all skiers and snowboarders regardless of race or creed. We can all relate to that impossible to erase smile that appears on the faces of skiers after a deep powder run, high-speed groomer descent or during a bluebird chairlift ride. It's a feeling that, according to Rivers, can help instill a personal responsibility to protect the outdoor spaces that are responsible for it. 
"Everybody loves the outdoors, everybody should want to love the outdoors, everybody should have access to the outdoors," said Rivers. "And if we did that it would trickle down to things like climate change. People would have more respect for our planet."
Rivers acknowledged that the snow sports industry is beginning to come to grips with its shortcomings and its white privilege. He highlights that while there doesn't seem to be a concrete plan laid out yet, he's seen tangible efforts made by companies and executives in snow sports to move in the right direction to address diversity, equity and inclusion issues within the industry.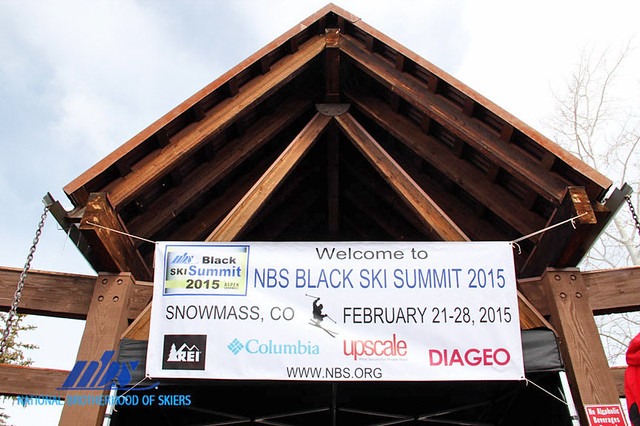 Photo courtesy: National Brotherhood of Skiers
According to Rivers, a big piece of the puzzle is changing the appearance of skiing to make it more inviting. This strategy spans all aspects of skiing, from the artwork at resorts to expanded dining menus to musical selections, in addition to seeking out people from underrepresented communities to fill roles in skis school, food and beverage and upper management. He notes that the industry missed an opportunity during COVID-19 when the J-1 Visa ban created a ton of job openings usually filled by foreign college students. It was an opportunity to go to underrepresented communities stateside to hire their workforce, bring them into the snowsports sector and introduce them to the outdoor lifestyle. 
"A lot of times when positions are advertised at resorts, you're not just marketing a position, you're marketing a lifestyle, so they should put that out there as well, that's a way to appeal to underrepresented communities," said Rivers.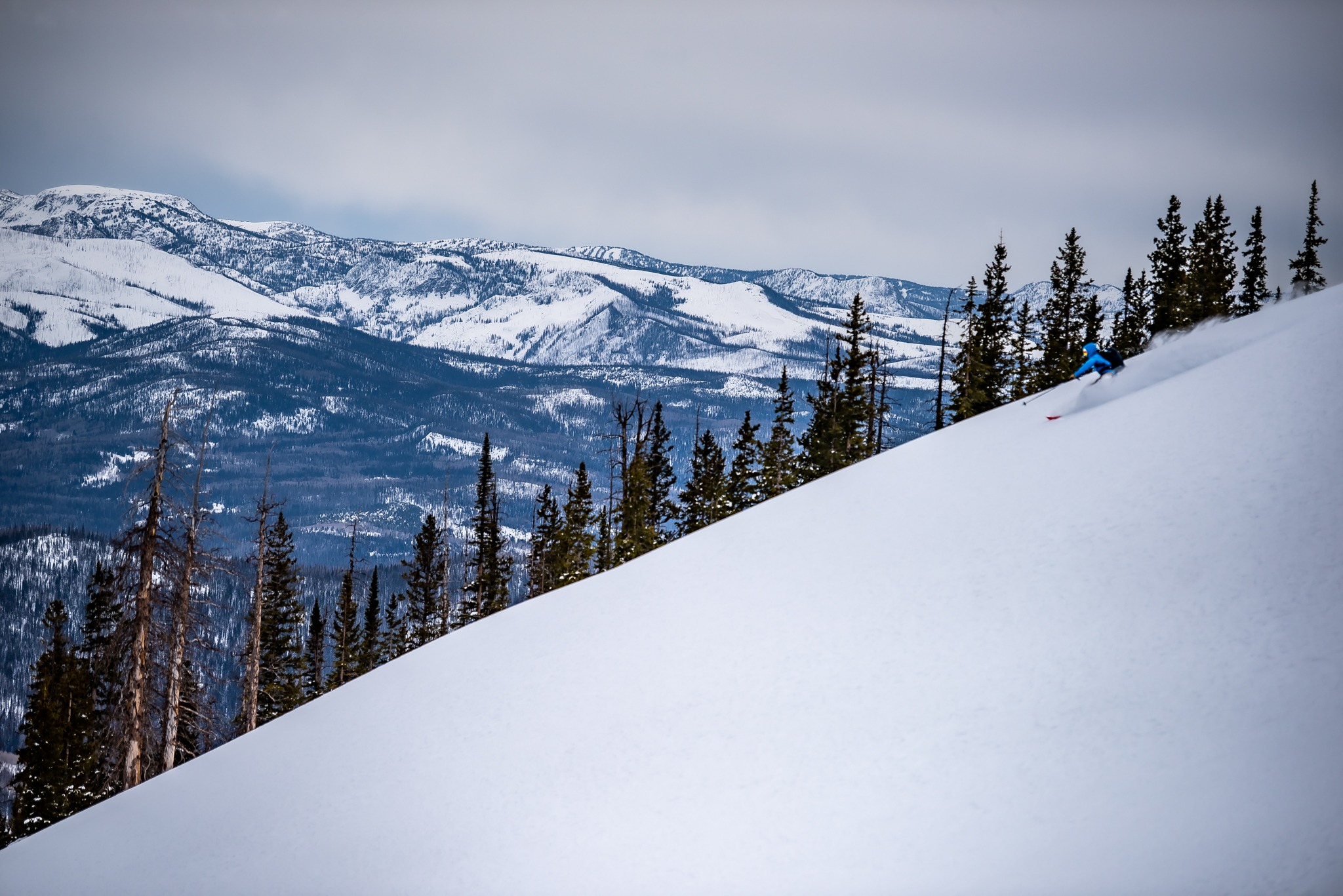 Promoting a career surrounded by nature, the mountains, fresh air and physical and mental wellbeing can help entice more people to enter the ski industry. Rivers hopes resorts install a hybrid system in conjunction with the J-1 Visa hiring strategy for next season. 
The conversation underscored the importance of progress over perfection, a strategy integral to both climate action and increased representation in the outdoors. It's about a cultural shift in the way people think about climate and inclusivity; a change in the hearts and minds of communities can spur action from them, and these issues can't be solved simply by checking a box somewhere and moving on to other matters. 
When the NBS brings a few thousand people to a ski resort, it changes the complexion of that mountain and helps move that shift along. It helps keep the industry aware that everybody deserves a part of the outdoors and the happiness that comes along with it. And if more and more people are exposed to the joy that sliding down snow-covered mountains brings, more and more people will be willing to protect the outdoors.
"When a child first experiences snowboarding or skiing, the smile on their face will stay there for a year, they are so happy. I don't care how old you are, you are happy, in your happy space and zone," said Rivers. "Everybody deserves a piece of the outdoors, everybody deserves that peace and happiness. Let's work together to get us to that point. Those people that can make those really good decisions that can pull the trigger and make things happen, need to understand that it has to happen. It's good for them, it's good for their bottom line and it's good for the world."