The Best POW Collabs of 2020
Back
It's no secret that Protect Our Winters works with a ton of amazing brands and creatives in the outdoor space. On top of teaming up to make progress toward mitigating the effects of climate change, POW also collaborates with these brands to produce some top-notch products so you can let people know you support our mission, too. By showcasing Protect Our Winters on their products, these brands make it clear that climate change is a global problem, they know their fans feel the same way and will work together to make progress toward systemic solutions that address the problem. 
We've highlighted a collection of our favorite collabs to help you find that perfect holiday gift, or maybe just treat yourself to some eye-popping swag this December.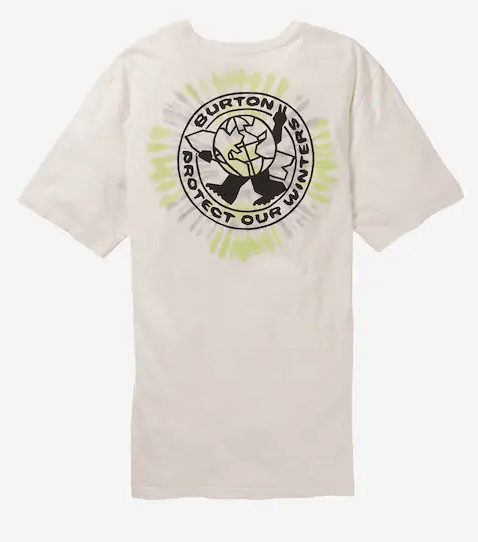 Burton has always been an enormous supporter of Protect Our Winters, and you can help show your support for the sport of snowboarding and the future of our planet with this special collab T-shirt.
The 100% organic Peruvian cotton shirt is soft and has a Goldilocks fit—not too tight, not too baggy—while portions of the proceeds from sales will go directly to POW.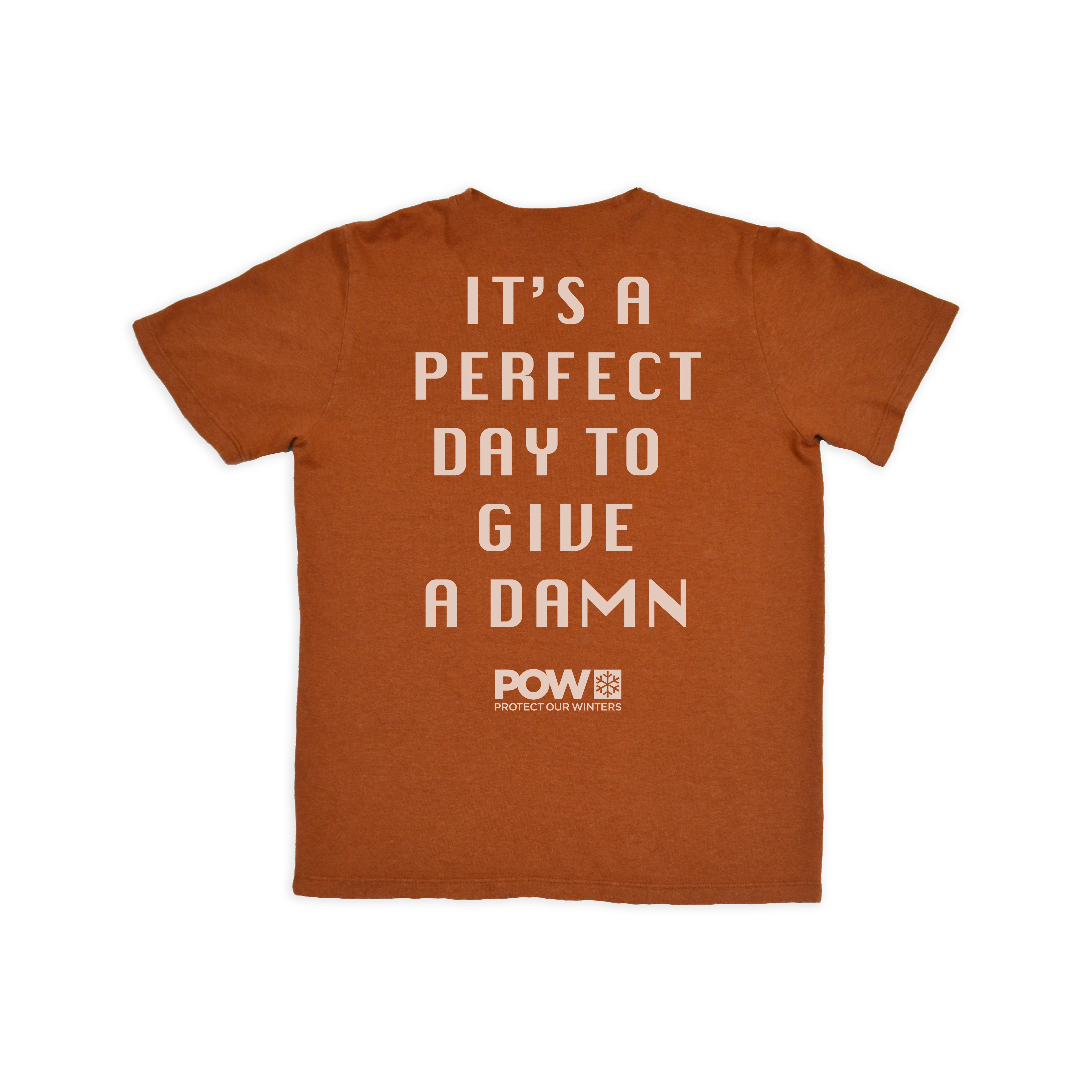 JuneShine brews delicious hard kombucha for a healthy, active lifestyle. They've also produced this limited edition tee with Jungmaven, with all produces going toward Protect Our Winters. The T-shirt is crafted with a hemp / organic cotton blend and features the slogan, It's A Perfect Day To Give A Damn!
Shipping is limited to California, Oregon and Nevada, but you can bundle this tee with a delicious 12-pack of booch, if you're so inclined. 
RP Roberts x Protect Our Winters T-Shirt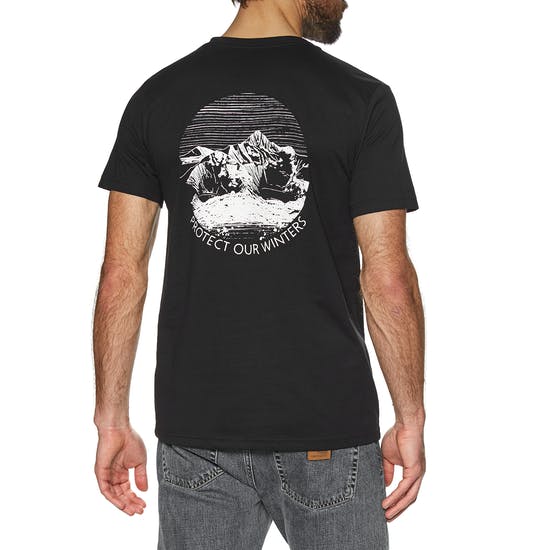 RP Roberts is a talented artist who, in addition to crafting his own works, produces some of the eye-popping graphics that appear on the bases of Jones Snowboards. Roberts made this mountain-inspired print for this special T-Shirt, with all proceeds going towards Protect Our Winters UK.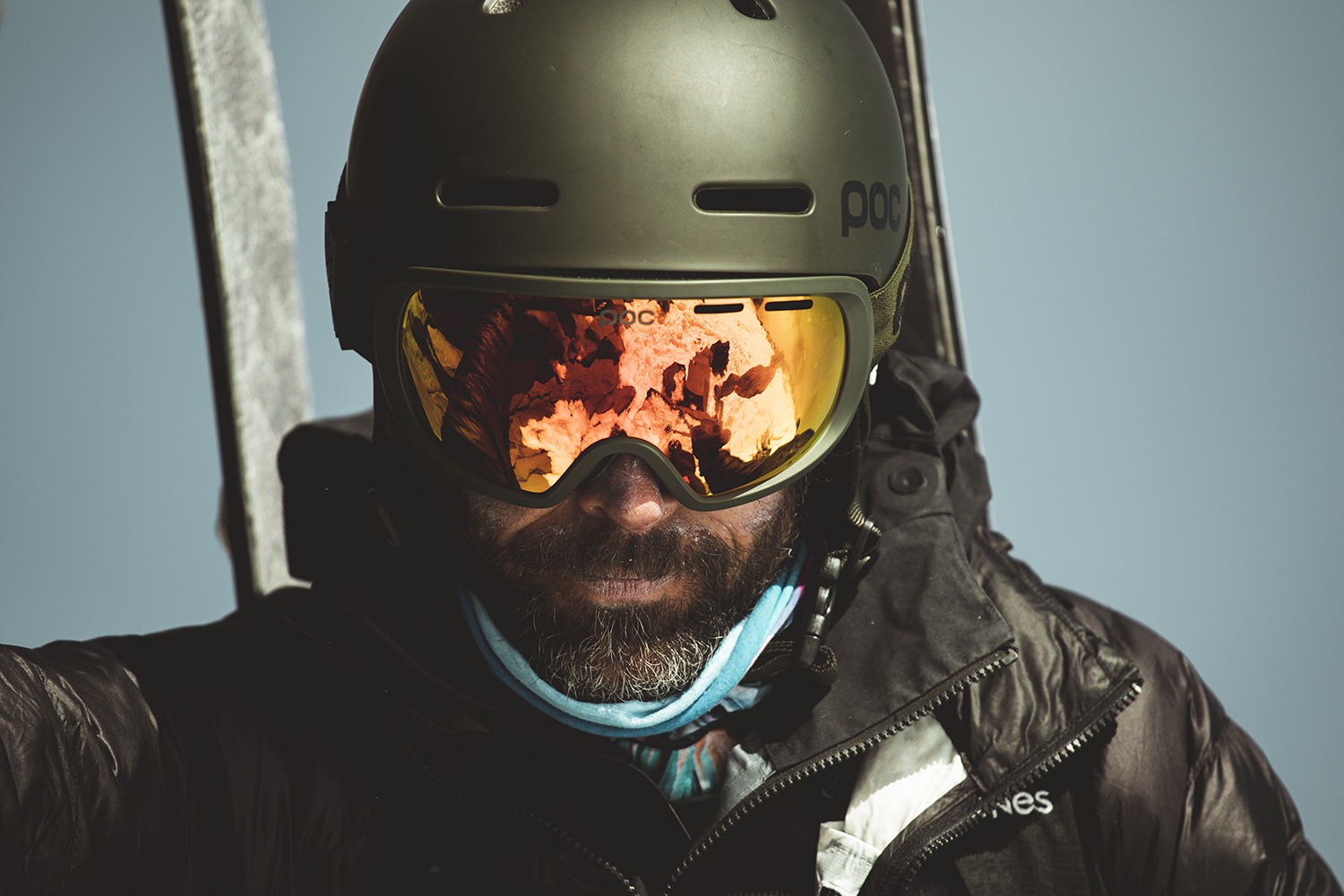 POC is dedicated to protecting mountain athletes across all of their endeavors, but that protection also translates to our planet. In conjunction with POW founder Jeremy Jones, POC developed this special collab on its Fovea Clarity goggles and Fornix SPIN helmet, with 10% of proceeds going back to Protect Our Winters.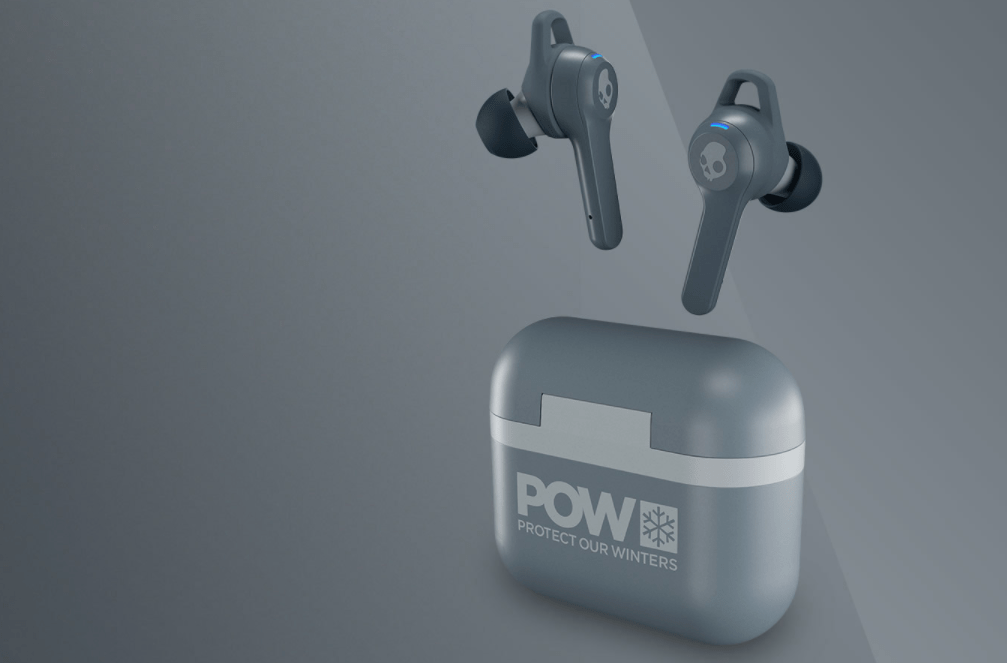 These wireless earbuds from Skullcandy are ideal for bumping tunes on the hill, skin track or trail. They boast a 30-hour battery life with rapid recharge, are sweat, water and dust resistant, feature touch controls and three separate equalizer modes for a bit of customization. They're nifty charging box also features the POW logo, so you can support our mission wherever you are.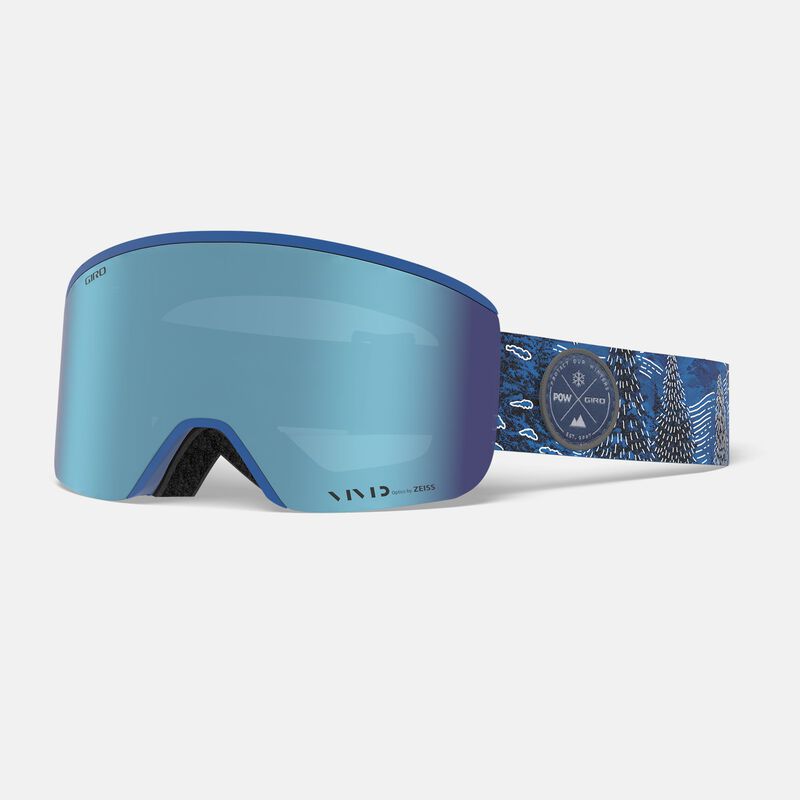 If you want support Protect Our Winters on the hill this winter, take a look at our collab with Giro. The Giro Grid MIPS helmet features a POW logo on the back, perfect for letting others know where you stand when you rip by them down the mountains, and the Axis goggle has eye-catching POW artwork on its strap, ideal for turning heads in the lift line.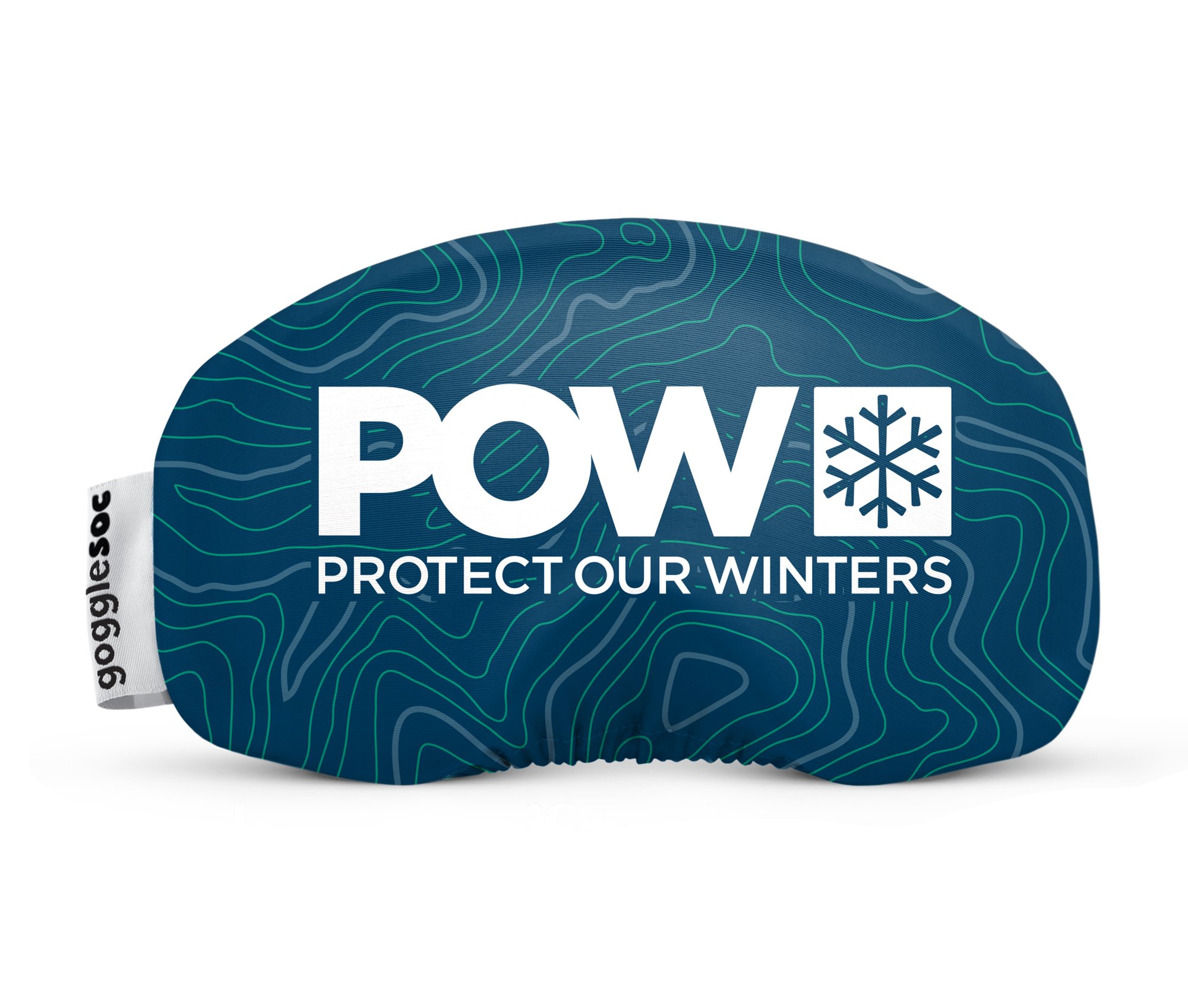 Keep your goggles smudge and scratch-free this winter with the special Protect Our Winters GoggleSoc. Each microfiber lens covering is made from post-consumer recycled plastic bottles and is delivered in packaging made from recycled and recyclable materials. On top of that, $5.00 from each sale of this collab Gogglesoc goes straight to POW.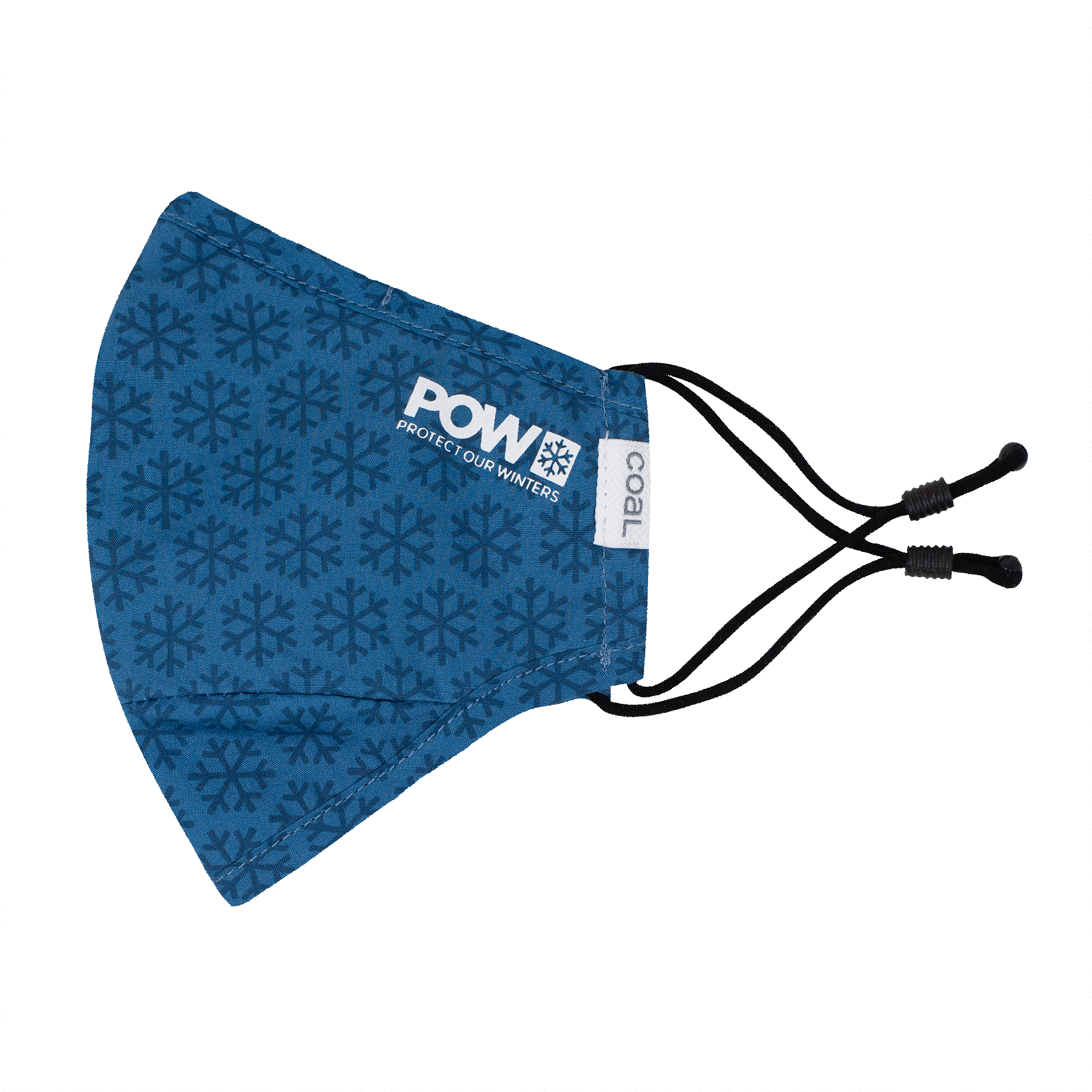 It's never been more important to mask up on the hill than 2020—both for the health and safety of you and your fellow skiers and to ensure our beloved ski resorts stay open all winter. Mask up in style with this Protect Our Winters mask from Coal Headwear. It's washable, features an ergonomic shape with adjustable ear loops and is made of a double layer of soft and comfortable natural cotton.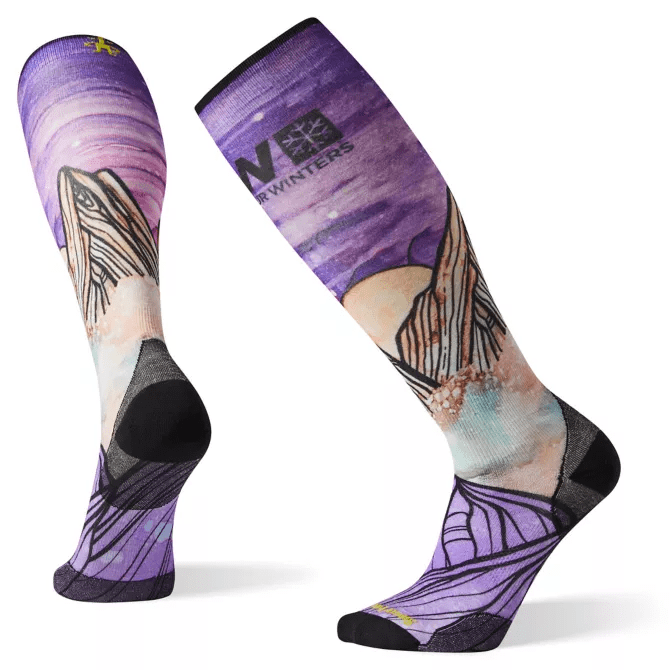 There's nothing better than kicking up your feet in front of the fire after a great day plundering pow. What makes it better? If your socks sport a flashy design that'll really get the conversation going. These PhD Ski Ultra Light socks from Smartwool come complete with a colorful mountain print and the POW logo to show your support for prolonging those deep ski days for generations to come. In addition, the socks are ultra-durable, are made with a performance-oriented fit and are thin and lightweight.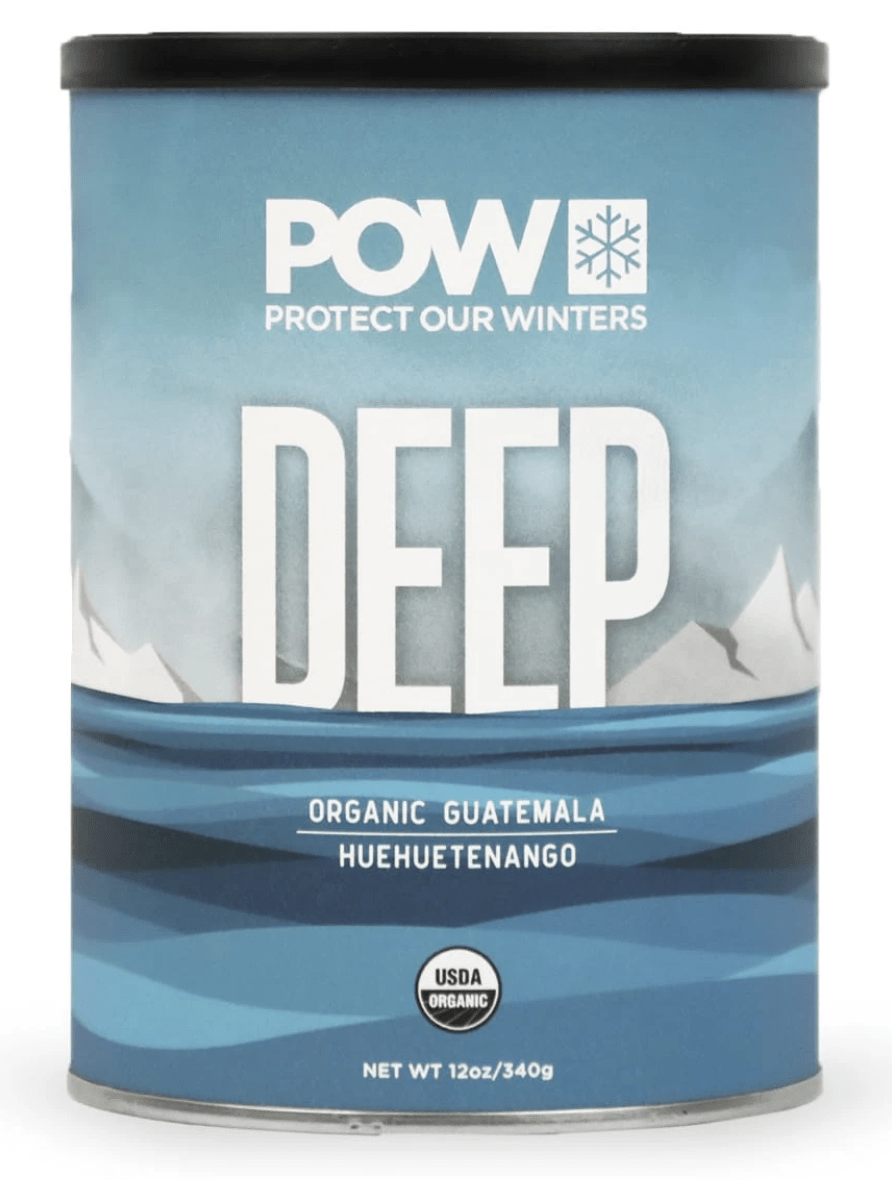 A cup of joe before a big adventure is key and enjoying that helps support ending the climate crisis is a huge bonus. DOMA created this special DEEP blend to create common ground (pun intended) for conversations about human impacts on the environment. Each can sold goes toward supporting Protect Our Winters.