A Life of Exploration and Dedication to the Environment
Like many passionate and outspoken advocates for our planet, Sawyer Gordon developed a deep relationship with lofty peaks and meandering trout streams through days of firsthand exploration and learning while skiing, climbing, flyfishing and more. However, Sawyer was not just an avid outdoorsman, he also was in the midst of finishing an electrical engineering and physics degree at the University of Utah with the intention of using his career skills in power generation and distribution to help reduce energy use and its footprint on our planet. He understood the stakes of climate change at a young age and engaged himself both as an athlete and as a student to make a difference in issues affecting the environment.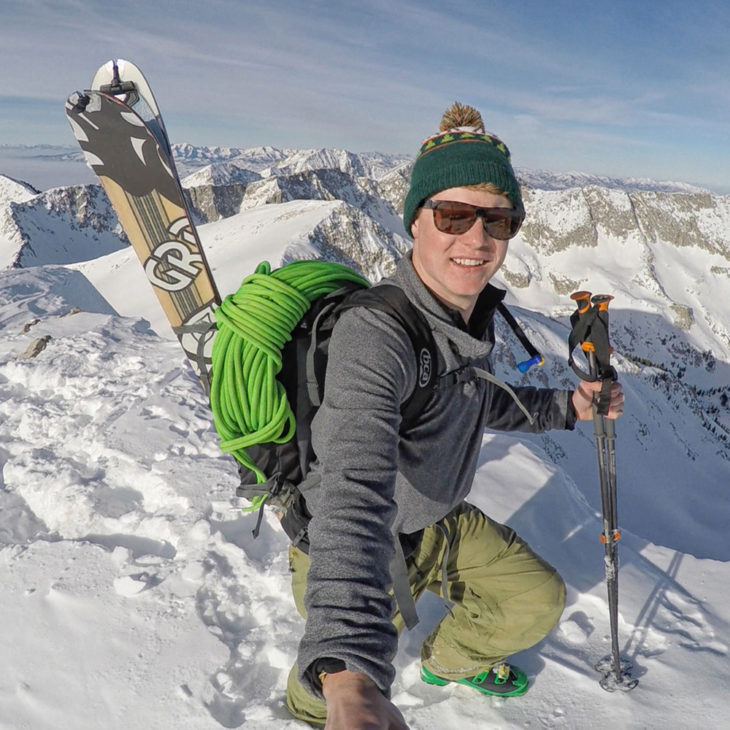 Though the 22-year-old's time in wild places was cut short after a paragliding accident in the summer of 2017, his efforts to serve and sustain the natural environment are allowed to continue through a memorial fund established by his family members to protect wild lands and support climate-related causes. His legacy inspires us to be grateful for every experience outside and to take a stand and fight for the wild places we love, especially during this time of uncertainty surrounding public lands and the unnerving trajectory of our climate.
POW would like to extend its sincerest thanks to Sawyer Gordon for always being an advocate of protecting the great outdoors; his natural playground. We also thank his family Bob Gordon, Susan Mick, and Sloane Gordon for their generous donation from the Sawyer Gordon Wild Places Fund. With this donation, POW plans to educate the next generation on our changing natural world and promoting them to take action in their daily lives. If we can inspire the youth to follow Sawyer's path of making a difference for the environment, solutions for the climate crisis will soon follow.