POW in the Spotlight During Winter Olympics
Back
The Winter Olympics have captivated the world's attention in Beijing, China, this month. But, a warming climate is threatening the viability of not only these sports we love, but also everything that lives downstream of a healthy snowpack. A new study shows that all but one previous host city, Sapporo, Japan, will be too warm and dry to host a safe, fair Winter Games by 2080 if we continue on the current emissions path.
We're seeing this stark reality now, with Beijing being the first city to host the Games with zero natural snow. Ski and snowboard athletes are competing on 100% artificial snow surrounded by brown hills, in drought-stricken Zhangjiakou, more than 110 miles northwest of Beijing.
Despite this reality, some top sponsors of the Winter Olympics have no plan to address climate action. While they're spending millions on advertising, the future of the Games is in jeopardy.

On the other hand, our friends and partners at Fat Tire believe there should be a new rule: Climate action before ad campaigns, and we couldn't agree more. We can help by signing Fat Tire's petition urging the IOC to require all future sponsors to have a real climate plan.
The media has been buzzing on climate through a winter sports lens, gaining the attention from world governments and populations which will help drive the cultural shift we need to address climate action. The best way to support this effort is by signing this petition and compelling them to take action.
After signing, have a look at the incredible media highlights created by POW and POW alliance members below:
---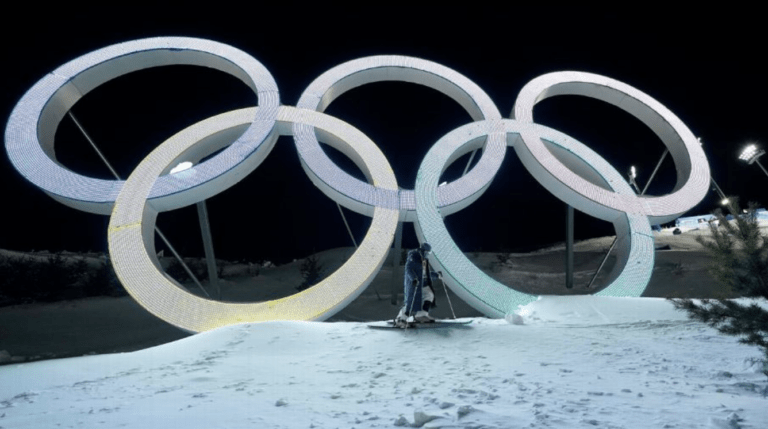 The skiers and snowboarders competing at the Beijing Winter Olympics are the first group to chase their Olympic medals on mountains blanketed with 100% artificial snow.
Training and competing on man-made snow has become an unavoidable reality as warmer temperatures and shifting weather patterns have made it increasingly hard to rely on nature. Artificial snow has been used to supplement Olympic sites since the 1980 Lake Placid Games and has steadily increased in the past couple decades, according to a research report on Olympic snowmaking published last week.
---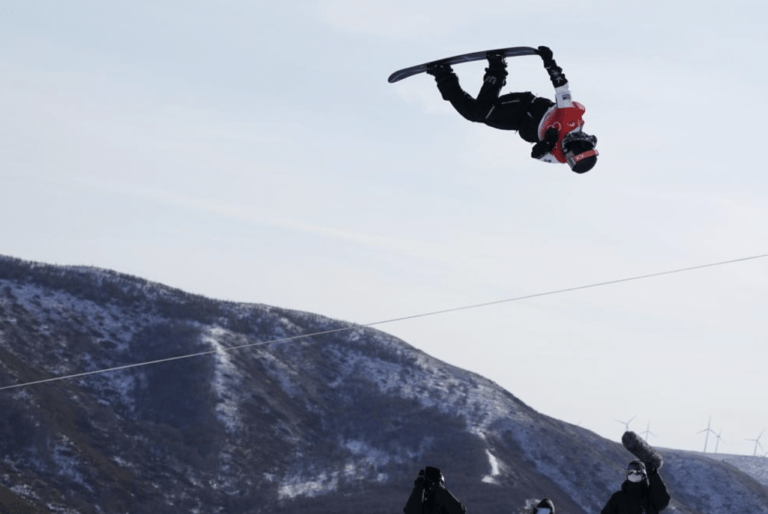 BEIJING (AP) — After a morning training session at the Winter Olympics' Big Air Shougang venue, British snowboarder Katie Ormerod stopped by the press zone to do a quick interview. The topic wasn't how much air time she got or the tricks she was trying to pull off.
"I have been asked so many questions about climate change around the Olympics," said Ormerod, one of many winter sports athletes turned climate activists. "Especially because obviously there's so much artificial snow that's being used for these Games."
---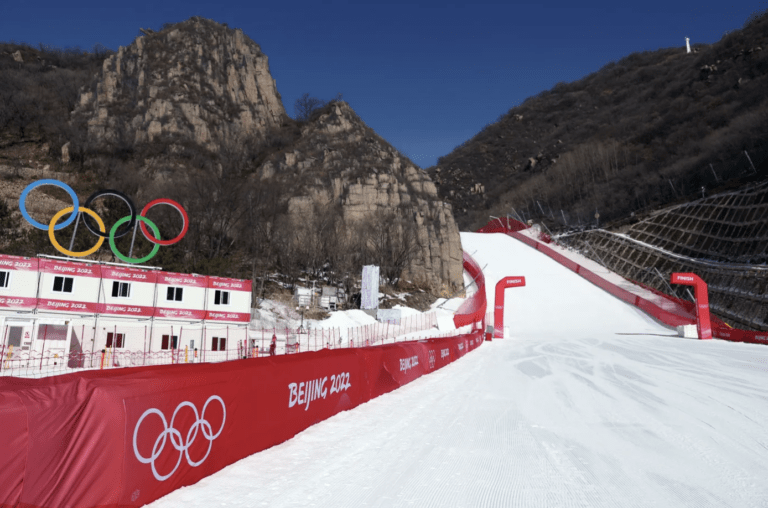 China's National Alpine Skiing Center, tucked inside a nature reserve amid the arid mountains west of Beijing mountain, is hardly a winter wonderland this time of year. The complex, which was completed in 2019 after four years of intense construction, will see highs above freezing when downhill events officially begin on Sunday. But mildish temperatures are not the only hurdle organizers needed to contend with. In the early months of the year, the region averages around a tenth of an inch of precipitation. All skiing and snowboarding contests at the 2022 Winter Olympics will rely exclusively on artificial snow, a first for the Games.
---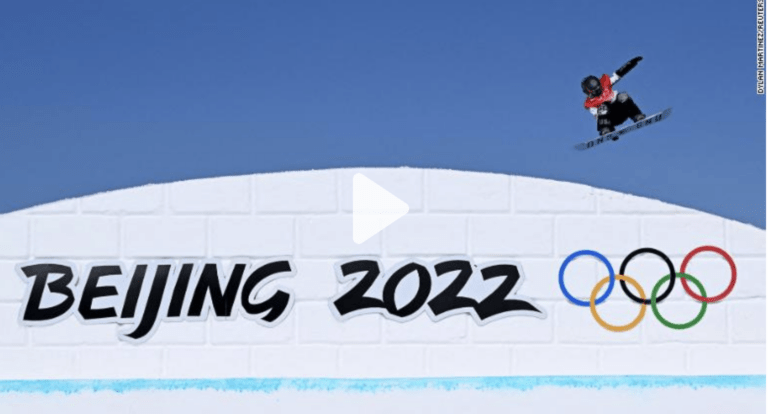 For the first time, the climate crisis has forced the Olympic Winter Games in Beijing to be virtually 100% reliant on artificial snow. CNN's Rene Marsh reports.
---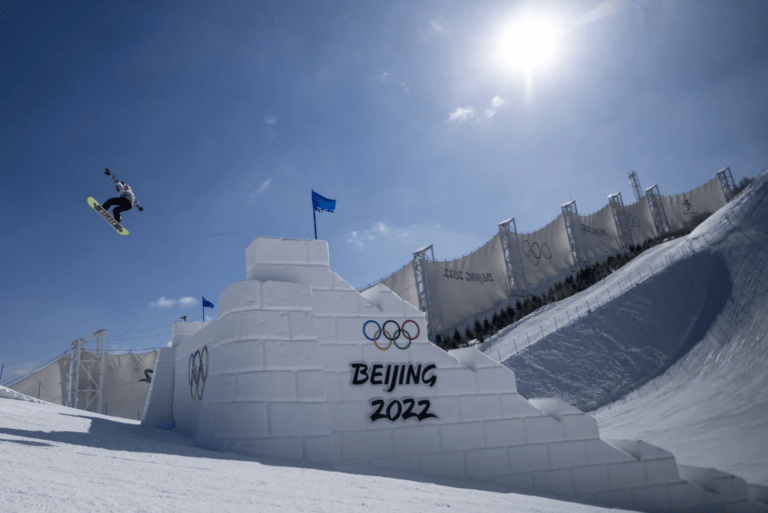 For decades, Jeremy Jones has explored unique and pristine winter slopes around the world on his snowboard. He's found new routes accessible only via helicopter and snowmobile, making a name for himself as a big mountain snowboarder, filmmaker, and entrepreneur. In the process, he developed a sense for subtle variations in wind, snow, ice, and water.
"The type of snowboarding I do requires me to have an incredibly intimate relationship with winter," said Jones, who is 47. "I snowboard in the backcountry where the difference between a slope being stable and avalanching has lots of nuanced signs."
---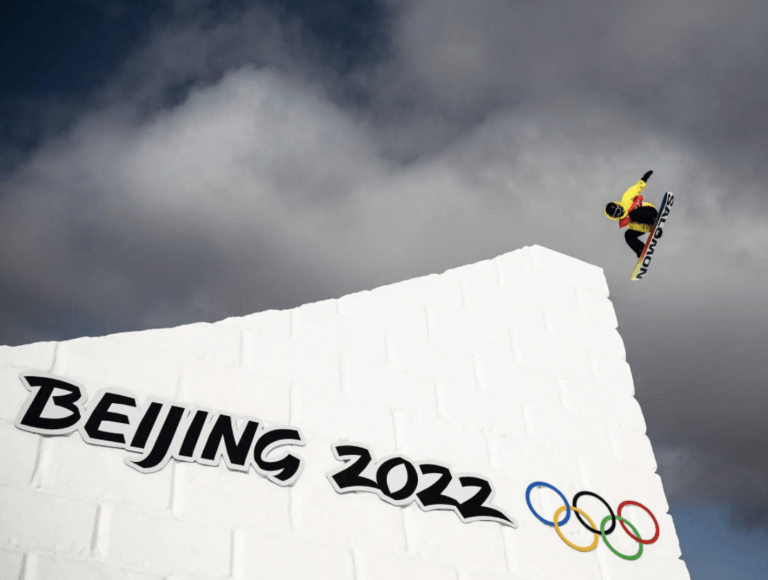 As skiers and snowboarders hit the slopes in Zhangjiakou over the next few weeks on their quests for a gold medal, they'll be competing on fake snow.
While artificial snow has made an appearance at the Winter Olympics for decades, the Beijing Games will be the first to completely rely on it — something that's likely to continue into the future.
---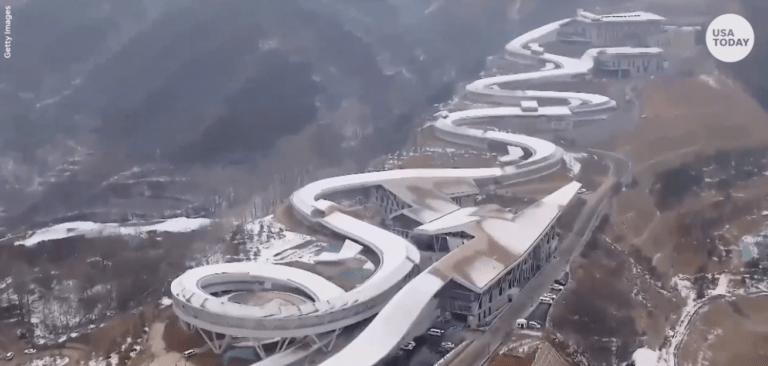 Months before the start of the 2022 Winter Games, more than 100 Olympic and Paralympic hopefuls converged in the Swiss village of Saas-Fee, nestled in the Alps.
For professional snowboarders and skiers, the glaciers there often serve as a winter refuge in late summer or early fall – a key training opportunity, long before other resorts open for the season. But this year, some athletes said their trips to Saas-Fee also doubled as a lesson or reminder of an existential issue lingering over their sport.
---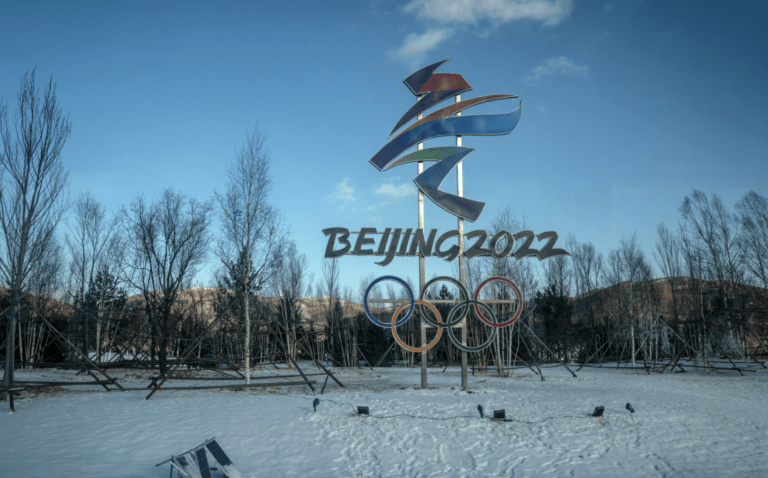 BEAVER CREEK, Colo. (AP) — Ski racers settling into the start gate for Alpine World Cup events in the Rocky Mountains in early December squinted through sunshine that carried the temperature toward 50 degrees and glanced down at a course covered with pristine — and manufactured — snow.
If they looked up and across the way, beyond the finish line, they saw adjacent hills that were brown and barren as can be, with nary a trace of powder or any indication that this was a setting for athletes who would be heading to the Beijing Olympics that begin Feb. 4.
---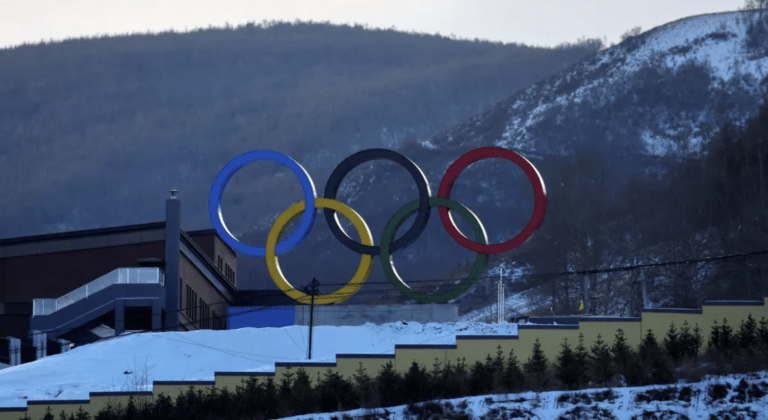 The forecast for the Beijing Winter Olympics is chilly, dry and with a 100 per cent chance of artificial snow.
The Games get underway on 4th February with downhill skiing and slalom taking place in Yanqing, a dramatic mountainous district about 50 miles from the Chinese capital.
---