POW at the Discrete Cirque Series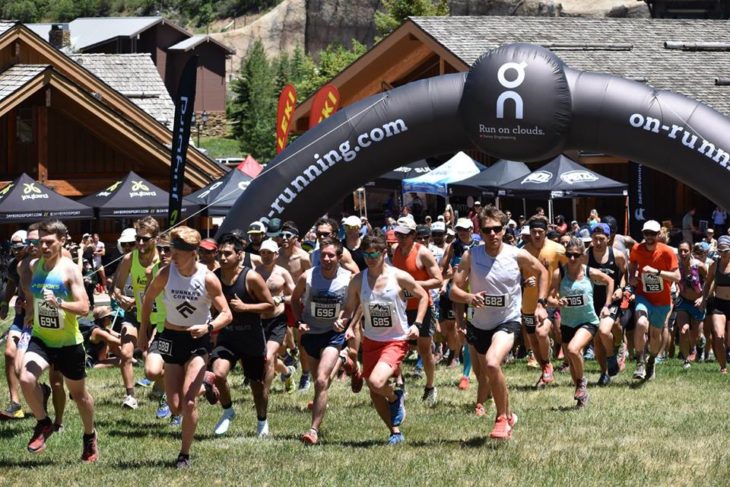 Early this summer, we teamed up with POW Riders Alliance pro, Julian Carr, and Discrete Clothing, for their five-stop mountain race series. The Discrete Cirque Series redefined what mountain running is all about. Each race was held at a world-famous ski resort, from Snowbird and Alta in Little Cottonwood Canyon to Alyeska in the Chugach Mountains of Alaska. Runners from all over the continent pushed peaks and themselves throughout this series.
The elevation gains were serious but the mileage was manageable, making the race as hardcore as you wanted it to be. The races varied from about seven miles to almost 10 miles in length, with elevation gains averaging 2,800 feet. The racers rallied up windswept ridges and glacial cirques before descending back to the base to a festival of live music, food, drink, and vendor tents. The mood stayed light and laid back right up until the start of the race, when the competitors got serious, as the total prize money reached $12,000.
We joined up with the rest of the Discrete Cirque Series supporters in each venue's vendor village. Before and after the races, we spoke with participants about our current initiatives and asked people to take the POW Seven pledge, committing to take the best and most effective actions against climate change. Thank you to everyone who came out to take action and our amazing volunteers for helping us out!
Lastly, a huge thank you to Julian Carr and our partner, Discrete Clothing, for donating $1 from every competitor's entry fee to POW!