POW Climb – Uniting the Climbing Community on Climate Advocacy
Back
Protect Our Winters Launches POW Climb
Boulder, CO – Protect Our Winters (POW) proudly announces the launch of POW Climb, a unique division of the POW Alliance focused on engaging the climbing community in climate action. To better represent all outdoor communities impacted by climate change, POW welcomes professional climber Tommy Caldwell to the Alliance, as well as the support of respected outdoor brand La Sportiva and climbing nonprofit the American Alpine Club.
Caldwell brings years of professional climbing experience and accomplishment to the team, most recently completing the highly-coveted first free climb of the Dawn Wall of El Capitan. "As a climber and a father, I'm seeing the impacts of climate change first hand and feel the need to do everything in my power to protect my children's futures," said Caldwell. "At a recent POW Alliance training, the team laid out a vision to a carbon-neutral future that I want to be a part of, which is why I'm joining POW and helping launch POW Climb. It's time to give the climbing community a platform to speak up about climate change."
POW Climb is led by several athletes who are turning their passion for climbing into purposeful action on climate, including Caldwell and long-standing POW Alliance members, Conrad Anker, Emily Harrington, Adrian Ballinger, Graham Zimmerman, Beth Rodden, Matt Segal and Angela Hawse. These climbers belong to the Alliance of more than 140 professional athletes, scientists and creatives that work with POW to leverage their visibility, platforms and leadership to build awareness and inspire climate action.
POW Climb is also supported by new partnerships with La Sportiva and the American Alpine Club. As respected leaders in the climbing community, both of these partnerships will add to the foundation of POW Climb as well as all POW efforts by broadening the platform in which other athletes, brands and nonprofits can get involved.
Maria Povec, Programs and Policy Director for the American Alpine Club comments, "The AAC is psyched to rope up with POW on joint climate efforts. Through the Club's Climate Task Force, and federal policy and advocacy work, the two organizations are poised to lead climbers in addressing impacts of a changing climate on our fragile mountain and climbing environments."
According to Jonathan Lantz, president of La Sportiva North America, "POW is leading the way in engaging athletes of outdoor sports in advocating for climate protection. Following closely behind POW Trail, which other La Sportiva athletes are engaged in, POW Climb is an exciting addition that will bring even more climbers and their followers into the fold."
With the launch of POW Climb––and prior introduction of POW Trail in August 2017 to engage the trail running community––POW will continue to expand into more areas of the outdoors to bridge communities, unify individuals, brands and nonprofits and inspire collective action on climate solutions.
Protect Our Winters is a 501(c)(3) nonprofit that turns passionate outdoor people into effective climate advocates. Founded by pro snowboarder Jeremy Jones in 2007, Protect Our Winters leads a community of athletes, creative-pioneers and business leaders to affect systemic solutions to climate change. For more information, visit www.protectourwinters.org.
###
---
The POW Climb Alliance
CONRAD ANKER

Conrad Anker is the leader of The North Face climbing team and a legend in the climbing and mountaineering community, where he is renowned for tackling challenging routes throughout the Americas, Himalayas and Antarctica, including multiple first ascents. Conrad lives in Bozeman, Mont., and sits on the board of the Conservation Alliance and the Leadership Institute of Montana State University. Conrad is also vice president of the Alex Lowe Charitable Foundation.
ADRIAN BALLINGER

Adrian is Alpenglow Expedition's head guide and founder and has been guiding full-time for fifteen years. He is the only American to ski two 8,000-meter peaks, was the first person to ski Manaslu, and was the first person to summit three 8,000 meter peaks in three weeks. In addition, Adrian has led over 100 international climbing expeditions on 5 continents. Sharing the mountains with friends and clients is what Adrian lives for. In the foreseeable future, Adrian plans to ski, climb, and guide in the Himalayas, South America, Alaska, and at his home in Squaw Valley.
TOMMY CALDWELL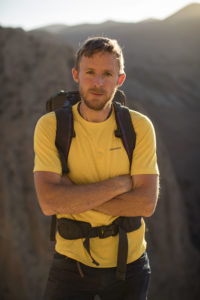 Tommy resides in Estes Park Colorado with his wife Becca, son Fitz and daughter Ingred. He was raised by an adventurous father and mountain guide who taught him to embrace fear and doubt and turn them into inspiration. Given this attitude, Tommy has established some of the hardest routes in the country and free climbed 12 routes on El Capitan in Yosemite.
He believes difficult journeys, with little chance for success, teach him the most. This attitude is no better exemplified than by his first free ascent of the Dawn Wall in January of 2015, and his first ascent of the Fitz Traverse in Patagonia in February of 2014.
"I go into the mountains each day as a way to explore limits and self and to increase my love for the world we live in."
EMILY HARRINGTON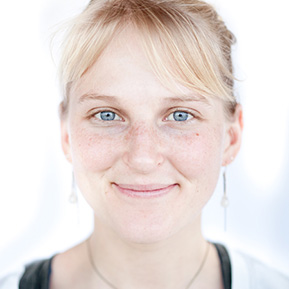 Emily is a professional rock climber and adventurer with major accomplishments on the USA Climbing Team. She has 5 US national Sport Climbing Championships and 2 North American Championships. Her passion truly lies in outdoor climbing though. She shifted her focus towards this and has numerous first female ascents, has free climbed Yosemite's El Capitan, summited Everest, and has climbed mountains in Nepal, China, Myanmar, Crimea, and Morocco.
ANGELA HAWSE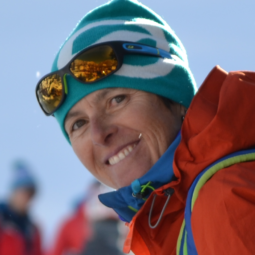 Angela is the president of the American Mountain Guide Association and is one of just a few female IFMGA guides. She was the 6th in the U.S. and one of few women to sustain a full-time career as a technical guide. She has led over 25 high altitude expeditions all over the world, ski traversed Lapland from Sweden to Norway, ski guides in Antarctica and led an all-women's ski descent of Mt. Elbrus in Russia. She owns Chicks Climbing and Skiing, is an Instructor Team Lead for the AMGA and works as a guide and avalanche forecaster for Telluride Helitrax.
BETH RODDEN

Beth is an American rock climber most notably known for being the youngest woman to climb 5.14a, and is one of the only women in the world to have redpointed a 5.14c traditional climb. Beth likes to travel the world for great climbing, good friends and tasty food.
MATT SEGAL

Originally from Miami, Florida, Segal left the beaches for the mountains of Boulder, Colorado. He has been climbing since 1998, the first years dedicated to traveling the US and Europe for indoor competition. After many successful comp seasons Segal realized there was more to climbing than gymnastic movement on plastic holds, so he ditched the gym and journeyed outside.
Some say if Segal hadn't become a professional rock climber, he could have made a solid go at it in the world of used car sales.  His level of enthusiasm for climbing and adventure is unrivaled.  When pitching an idea for a trip, Matt's voice creeps up steadily in volume, and his gaze becomes more intense.  Then, at the crescendo of the proposal, he'll explode with "It'll be great!"  A born explorer, Segal has a sixth sense for sniffing out obscure, wild rock climbing destinations. Recently he's collaborated with both scientists and photographers on National Geographic expeditions where his skills as a climber have proven to be valuable.
He tries to live by the words of Chogyam Trungpa Rinpoche, the late founder of Naropa University in Boulder, CO, who said: "The arrival of chaos should be regarded as extremely good news."
GRAHAM ZIMMERMAN

Thirty-ish male. Heavy drinker. Of coffee. Sporter of Moustache. Enamored with alpinism and the experiences, challenges and relationships that come from it.
Born in New Zealand raised in the Northwest. After being exposed to alpine terrain in the Cascades he moved back to NZ where he cut his teeth in the Southern Alps and became a strong part of the Kiwi climbing community. Then, after graduating from university in 2007 he moved back to the states and has been focused on climbing as it applies to alpinism ever since. This has taken him on expeditions from Alaska to Patagonia to Kyrgyzstan to Pakistan and all over the lower 48 and Canada where he has established numerous new routes on rock, ice and snow.
---