Partners in Advocacy: POW Brand Alliance Hits Capitol Hill
Back
Photo by Forrest Woodward
Picture this: It's June in Washington D.C. The sun is shining and POW is walking up the steps to Capitol Hill for our first Lobby trip of 2023 to meet with lawmakers on both sides of the aisle. The energy on Capitol Hill is palpable and it's where we're able to make change happen. Our lobby efforts would not be made possible without the help of our Brand Alliance partners that have joined us over the years. That's why for June's Partner In Advocacy highlight, we're focusing on the brands that have made our past trips a success and those who will be joining us again later this month on Capitol Hill June 20 and 21.
POW has been lobbying at both the State and Federal levels since 2013, giving us the opportunity to build relationships with lawmakers on both sides of the aisle. We lobby because it's our chance to advocate and speak up for the things that we care about. We do this by sharing our personal stories with lawmakers about how we've been affected by climate change, finding Common Ground with them on bi-partisan solutions and connecting our stories to the policies POW is advocating for. Our brand partners play a key role in these conversations. They have an important voice that both lawmakers and the general public take seriously. They are able to speak to the economic impact that climate change is having on the entire outdoor industry and their communities in which outdoor recreation thrives.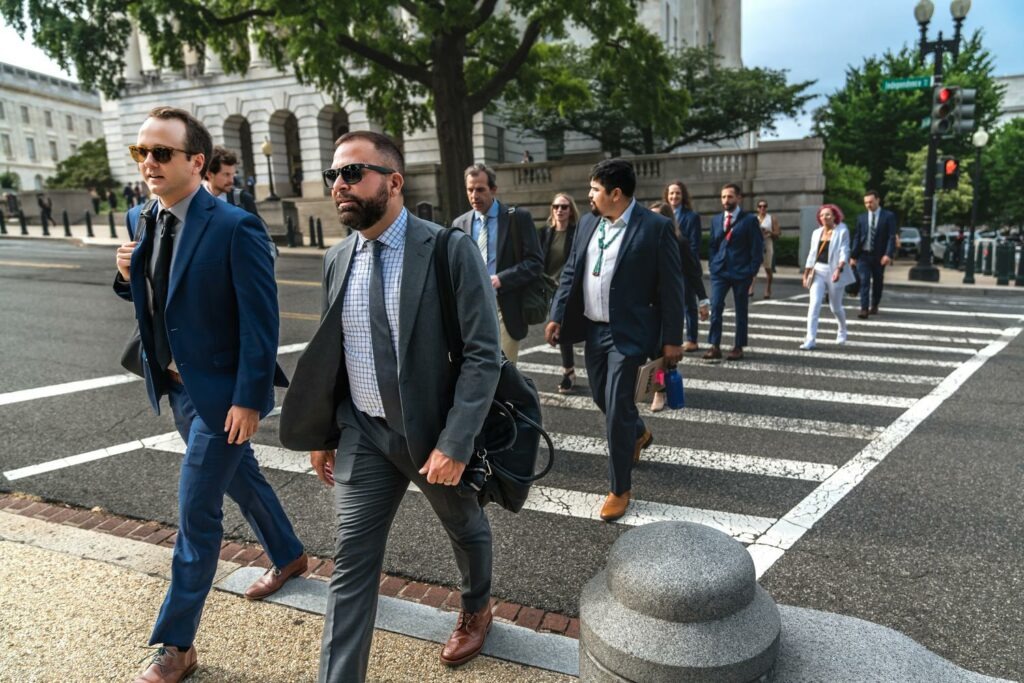 Let's take a walk down memory lane of past Lobby trips with Brand Alliance partners:
Over the last five years we've been been able to make some big moves thanks to the brands that joined us on Capitol Hill,  including Alterra Mountain Company, Arapahoe Basin, Dakine, The North Face, Burton, Jones Snowboards, SkullCandy, REI, Sierra Nevada, Smartwool, Sugarbush, Fat Tire/New Belgium, Alpine Start, Alpenglow Expeditions, Keen, Teton Gravity Research, Native Outdoors, Simms, POC, POWDR, Orvis, Patagonia, Rapha and Cannondale. These brands offer a wide range of experience and expertise across the outdoor industry and are viewed as trusted messengers. With the support of these brands we've been able to advocate for our public lands, a healthy outdoor recreation economy, clean energy infrastructure and celebrate the subsequent wins, including the passage of the Inflation Reduction Act (IRA), the largest climate package in the history of the United States.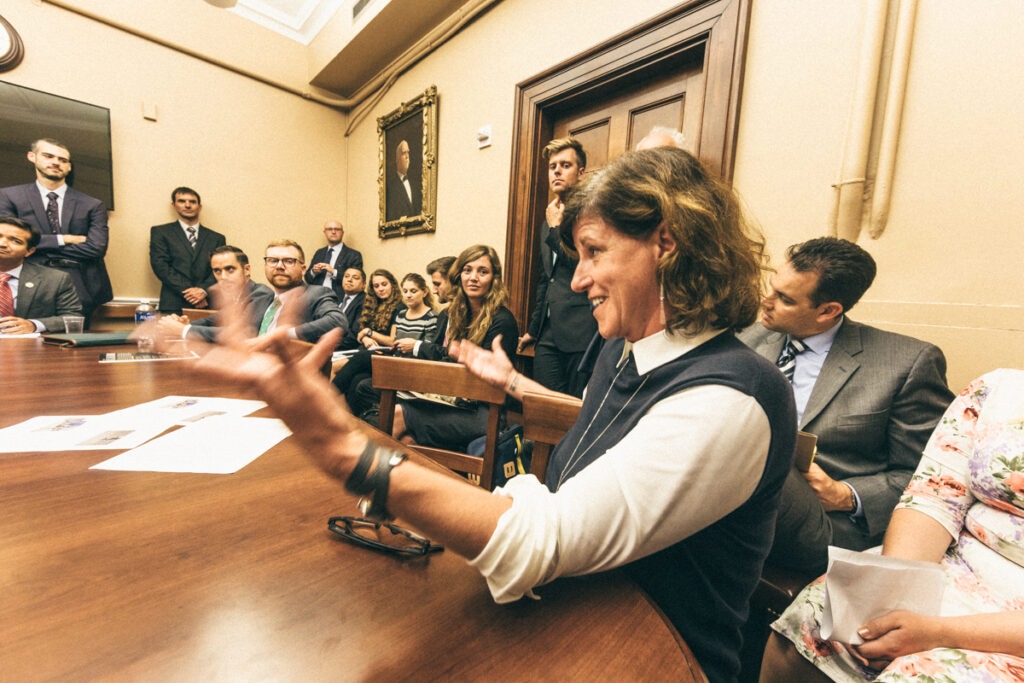 2019

In 2019 we asked lawmakers to take action on climate by advocating for the Arctic National Wildlife Refuge with the passage of HR 1146, The Arctic Cultural and Coastal Plan Protection Act. While we were there, we were able to celebrate the passage of HR 1146, marking a huge win for the Outdoor State, our public lands and the Arctic.
We also began advocating for the Colorado Outdoor Recreation and Economy (CORE) Act and the passage of HR 823, S.241. The bill would protect over 400,000 acres of public land in Colorado, and safeguard existing outdoor recreation opportunities in the state. Having brands like Alterra Mountain Company and Arapahoe Basin there with us was key, as they are huge players in Colorado's outdoor economy. Finally, in 2022, the CORE Act had its first-ever Senate Committee Vote, marking a key first step to protecting Colorado's public lands and outdoor economy.
2020

In 2020 we held two virtual Lobby Days, due to the Covid-19 pandemic. Despite being held virtually, they were still a success! We were able to hold 24 virtual meetings with lawmakers on both sides of the aisle where we advocated for investing in clean cars and electric vehicle infrastructure. We also asked lawmakers to consider nationwide vehicle trade-in and/or rebate programs for electric vehicles.

As a result of this effort and continued work at the state level, we were able to celebrate the New Mexico Clean Car Rule in 2022. Thanks to the work of the POW community and our hard-charging partners in New Mexico, the state is now poised to enact new clean car rules that require a portion (7%) of all vehicles stocked at dealerships around the state to be electric vehicles. The Clean Car Rule is expected to eliminate 130,000 tons of greenhouse gas emissions and more than 1,700 tons of pollutants that lead to ozone formation by 2050.
2021
In 2021, we held two virtual Lobby Days. In September our Athlete Alliance members set the stage for tactical meetings, with our Brand Alliance partners following up a month later. We went to thank lawmakers for their support of the Infrastructure Investment and Jobs Act while asking them to consider policies that were not in the bill, including:
Development of a National Clean Electricity Standard.
Simplification of America's complex clean energy tax incentive system.
A Civilian Climate Corps to create jobs and build capacity for climate resilience.
Development of an Energy and Economic Transition Impact Study to see how the transition to net-zero emissions impacts fossil-fuel based communities.
Creation of tax incentives to promote domestic solar energy manufacturing.
Electric Vehicle (EV) Charging Equity Program with the creation of grant awards to create EV charging infrastructure near affordable housing.
As a result of these efforts, in 2022, we were able to celebrate the passage of The Bipartisan Infrastructure Act which freed up $3.1 billion for electric vehicle batteries. This package will push companies to build new, retrofitted or expanded battery processing and manufacturing facilities, as well as recycling plants in the United States. In addition to battery production, a major expansion of good-paying, clean energy jobs is underway, estimated to create over 760,000 jobs annually.
2022

In 2022 we held two Lobby trips, bringing nine Brand Alliance partners to Capitol Hill where we held 31 meetings with the goals of building relationships with Republican members of Congress and to build a connection between climate change and outdoor recreation. We advocated for policies including an updated grid and affordable renewable energy.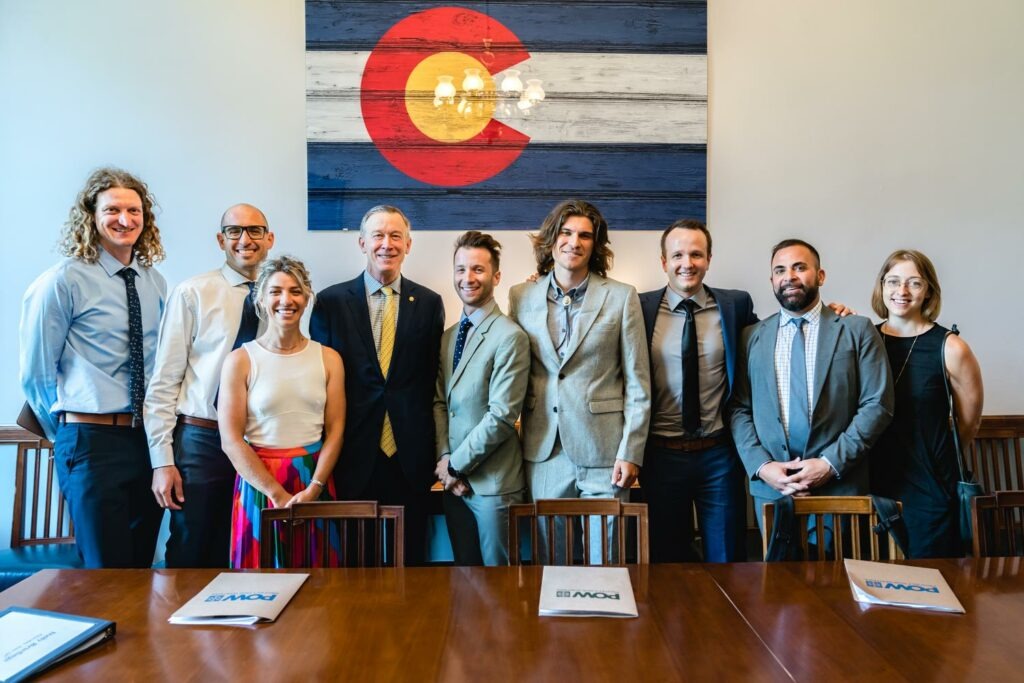 One of the biggest wins we've celebrated to date was the passage of the IRA. This is the most impactful climate legislation in the United States' history, with $369 billion allocated toward clean energy, clean transportation and green technology—all policies POW has been advocating for since 2013!

We were also able to celebrate another win for the Arctic in April 2022 when we met with one of President Biden's top climate advisors, Ali Zaidi and the Department of the Interior. One of our top asks was to cancel oil and gas leasing in Alaska, and just two weeks later the Biden Administration canceled drilling sales in Alaska and the Gulf of Mexico. Brands like Patagonia and The North Face have been leading voices in the conversation of protecting the Arctic and wins like this would not be made possible without their support.
Those are some big wins, but what comes next?!
POW will be heading back to Capitol Hill on June 20 and 21 with REI, Vista Outdoor, Aspen Snowmass, Black Diamond, Clif Bar, Pathway Power and Pattern Energy to meet with lawmakers. The primary purpose is to gain support for POW's first-ever bi-partisan legislation in partnership with the American Conservation Coalition. This legislation will be called the Outdoor State Bill and will be introduced later this year. This Bill will help implement the initiatives in the IRA by using its incentives to create community benefits for which renewable energy will be built. These incentives will be allocated to promote environmental and economic benefits by creating community infrastructure including funding to support transportation, public health services, workforce development and outdoor recreation opportunities.
The brands joining us are not only trusted messengers, but leading brands in both the outdoor and clean energy space. With their support, we can build impactful relationships with lawmakers by talking about the need to implement clean energy projects so that we can create a just transition away from fossil fuels, get the U.S. to carbon neutrality by 2030 and help limit global warming to two degrees Celsius or less by 2050.
Special thanks to these brand partners who will be joining us on Capitol Hill later this month:

---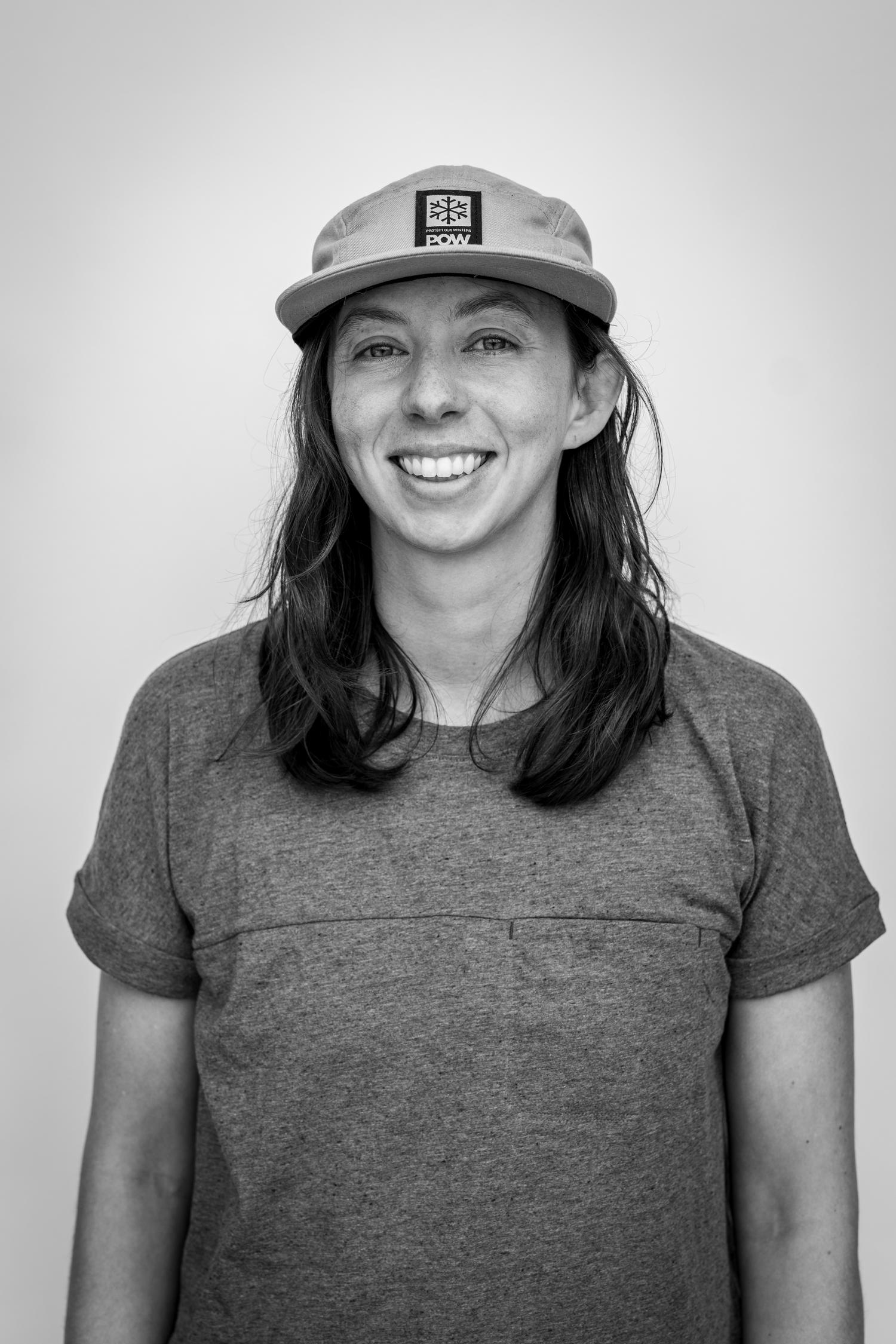 Author: Stacie Sullivan
Stacie always knew she wanted to pursue a career in the ski industry from a young age, having first clicked into skis at the age of 4 and writing her 8th grade career project on being a professional skier. While her dreams of becoming a professional athlete didn't quite pan out the way she planned at […]