Jessie Diggins Gives Back To POW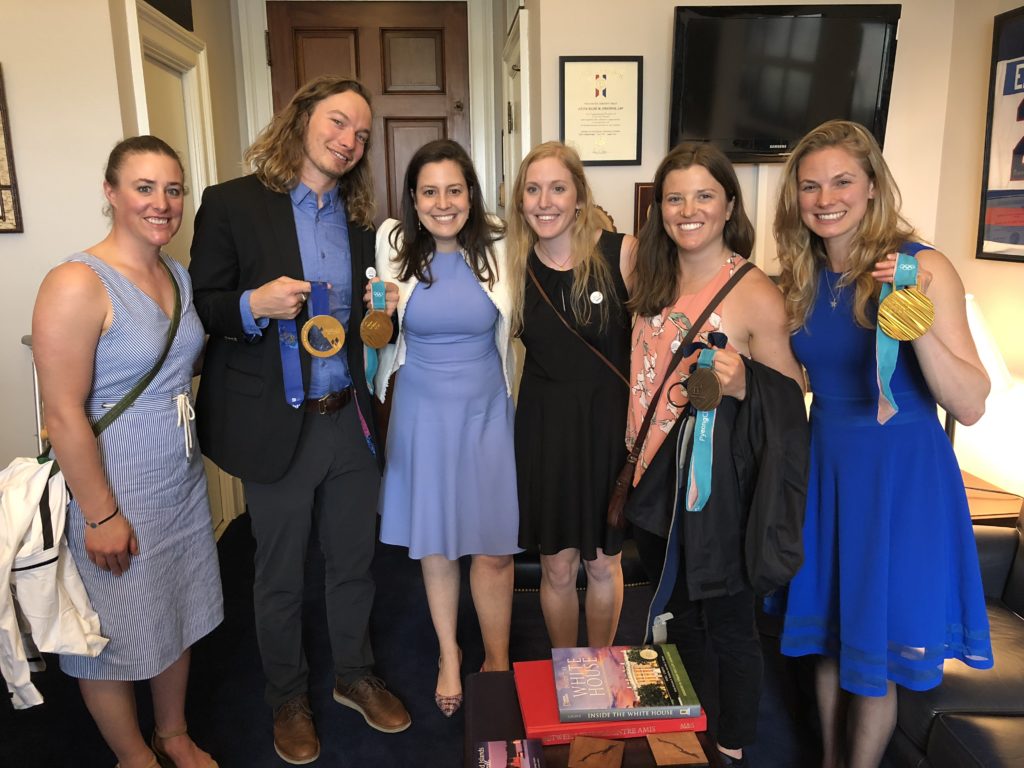 Did you know U.S. Ski and Snowboard offers awards to their athletes for giving back to their communities? We didn't either until Olympic gold medalist and POW Alliance member Jessie Diggins received the 'Athletes Giving Back' award a few weeks ago for her work with POW and sent the $5,000 check back to us!
We dug in with her on her work with POW and why she's getting involved in climate action, check out our conversation below.
---
How did it feel to win this award?
It just feels really good to know that there's an award out there that exists that recognizes the fact that athletes have a big platform and that when they use their voice they can accomplish some awesome stuff. The fact that the award is out there in the first place to help out organizations that athletes partner with is fantastic and it feels great to know that when you use your voice powerfully for something you care about, you can really make a difference. As an athlete, you have a lot of demands on your time but when you prioritize helping to make a difference, it works.
Why have you chosen to partner with POW?
I'm seeing climate change and living it and experiencing it every single year. Every time we go to Europe, we're racing on manmade snow most of the time and venues can't even bid to host the World Cup if they don't have manmade snow opportunities now. Climate change is something that I care passionately about because I'm actually seeing and living the effects sometimes before a lot of people at home are. So I feel like it's my job to educate the people and say 'hey look, globally this is what we're seeing.'
What gives you hope in the face of the climate crisis?
I think organizations like Protect Our Winters are the things that give me hope. It gives me hope that there's a lot of education and a lot of resources for how people can help. And it gives me hope that people are trusting scientists to do their job and believing them when they say there's a problem and that we need to work to fix it. I do see some hope for the future.