IPCC WGIII Report: The Time to Act is Now
Back
The Intergovernmental Panel on Climate Change (IPCC) is the United Nations body for assessing the science related to climate change. On Monday, April 4, 2022, the third contribution to the 6th Assessment Report on Climate Change was released: Mitigation of Climate Change. In this Science Alliance Update we break down the report into a clear outline of key strategies to reduce greenhouse reductions and what actions you can take to build awareness. This report further highlights why we are out asking the Outdoor State to join Team POW as a member, and in April, get outside to #CrushIt4Climate.
This is the most in-depth assessment of how human behavior, choices and consumption can contribute to climate change mitigation ever released by the IPCC. Greenhouse gas emissions over the past decade (2010-2019) were higher than at any previous point in human history. With current climate policies, we are projected to see an increase in greenhouse gas emissions and a 3.2-degree Celsius bump in temperatures by the end of the century. Despite the dire description of our current climate situation, this report offers all of us action-oriented individuals a roadmap to solutions. We have already seen evidence of climate action slowing the rate of increase in greenhouse gas emissions. In fact, there was a lower rate of increase in global greenhouse gas emissions from 2010-2019 than in the previous decade.
Mitigation of Climate Change outlines the options we have to prevent the most devastating impacts of climate change. Notably, by applying transition principles through participatory decision-making, we can facilitate accelerated mitigation and equity. The take-home message in this report is clear – we need rapid and deep cuts to greenhouse gas emissions globally, across all sectors to limit global warming to 1.5-2-degrees Celsius by 2100 AND we have economically viable options to cut emissions in all sectors that will allow us to achieve these reductions. The time to act is NOW.
Key strategies that will achieve target greenhouse reductions:
Energy Sector:
The energy sector is responsible for approximately 34% of greenhouse gas emissions and is a vital lever of change on the path to climate mitigation. It's essential that we reduce emissions in the energy sector by transitioning away from fossil fuels without CO2 capture and storage to low-emission technologies such as renewables, and lithium-ion batteries.
Innovative policy packages have enabled steadily decreasing costs and the adoption of low-emission technologies such as solar energy, wind energy, and lithium-ion batteries. We need to continue to support and grow these policy packages. CO2 removal to offset residual greenhouse gas emissions needs to be deployed. 
Industrial Sector
The industrial sector is responsible for approximately 24% of greenhouse gas emissions. Reducing these emissions will be challenging due to the layers of coordinated action required to make changes. However, achieving net-zero CO2 emissions from the industrial sector can be enabled by the development of new production processes that rely on zero greenhouse gas electricity, carbon capture, storage and biofuels.

Agriculture, Forestry and Land-use Sector
The agriculture, forestry and land-use sector is responsible for approximately 22% of greenhouse gas emissions. While sustainably implemented agriculture, forestry and land-use mitigation options can reduce greenhouse gas emissions and carbon sequestration, these options cannot fully compensate for delayed action in other sectors.
We need to prioritize sustainably sourced forest and agricultural products. Carbon sequestration via agriculture, forestry and land-use mitigation options have both co-benefits and risks. These are related to biodiversity, ecosystem conservation, food and water security, and livelihoods and land tenure of land use rights of Indigenous Peoples, local communities and small land owners.
Transportation Sector
The transportation sector is responsible for approximately 15% of greenhouse gas emissions. Electric vehicles (EVs) powered by low emission electric grids offer the largest decarbonization potential for land-based transport. Additionally, we need hydrogen and sustainable biofuels for aviation and shipping. Many transportation sector mitigation strategies also provide benefits to human health and improve air quality.

Building Sector
The building sector is responsible for approximately 6% of greenhouse gas emissions. We need to implement policy packages and remove decarbonization barriers to retrofit existing buildings and require all new buildings to approach near-zero emissions by 2050.
Urban Areas
An increasing share of emissions (approximately 70%) can be attributed to urban areas. Cities can achieve net-zero emissions through reduced energy and material consumption, electrification and improved carbon capture and storage with increased green space. Aditionally, urban areas can have far reaching impacts on other sectors by reducing emissions outside of their spatial boundaries via supply chains.
Finance
There is a gap in climate financing. In the next decade, climate financing has to increase 2-5 times what it was over the last decade. This includes increasing financing for national climate policies and the transfer of financial resources from developed countries to developing countries to support sustainable growth
What We Can Do
As a member of the Outdoor State, we have had a robust understanding of the climate change crisis. Now we have a road map of what we can do to avoid it. As outdoor recreationalists, we build skill sets that prepare us to mitigate crises and handle the worst-case scenario – we are planners, solutions-oriented and ready to take action. Now is the time to apply the skills that we've learned in the outdoors to one of the most daunting threats of our time – climate change.
Again, we can start by building awareness around climate advocacy, educating and mobilizing. It doesn't all have to feel like daunting work—like peering over the edge of a spiky rock garden on your mountain bike. So this month, Join Team POW as a member and out Get Out Here with your friends to #CrushIt4Climate— get out on the single track, skin track, local crag or wherever it is that you connect most with the outdoors to #CrushIt4Climate. Get Out Here & Join Team POW

Drive the movement with us and be an advocate for change – Crush it, document it, post it on Instagram, tag @protectourwinters and #CrushIt4Climate.
---
Reference:
IPCC, 2022: Summary for Policymakers. In: Climate Change 2022: Mitigation of Climate Change. Contribution of Working Group III to the Sixth Assessment Report of the Intergovernmental Panel on Climate Change [P.R. Shukla, J. Skea, R. Slade, A. Al Khourdajie, R. van Diemen, D. McCollum, M. Pathak, S. Some, P. Vyas, R. Fradera, M. Belkacemi, A. Hasija, G. Lisboa, S. Luz, J. Malley, (eds.)]. Cambridge University Press, Cambridge, UK and New York, NY, USA. doi: 10.1017/9781009157926.001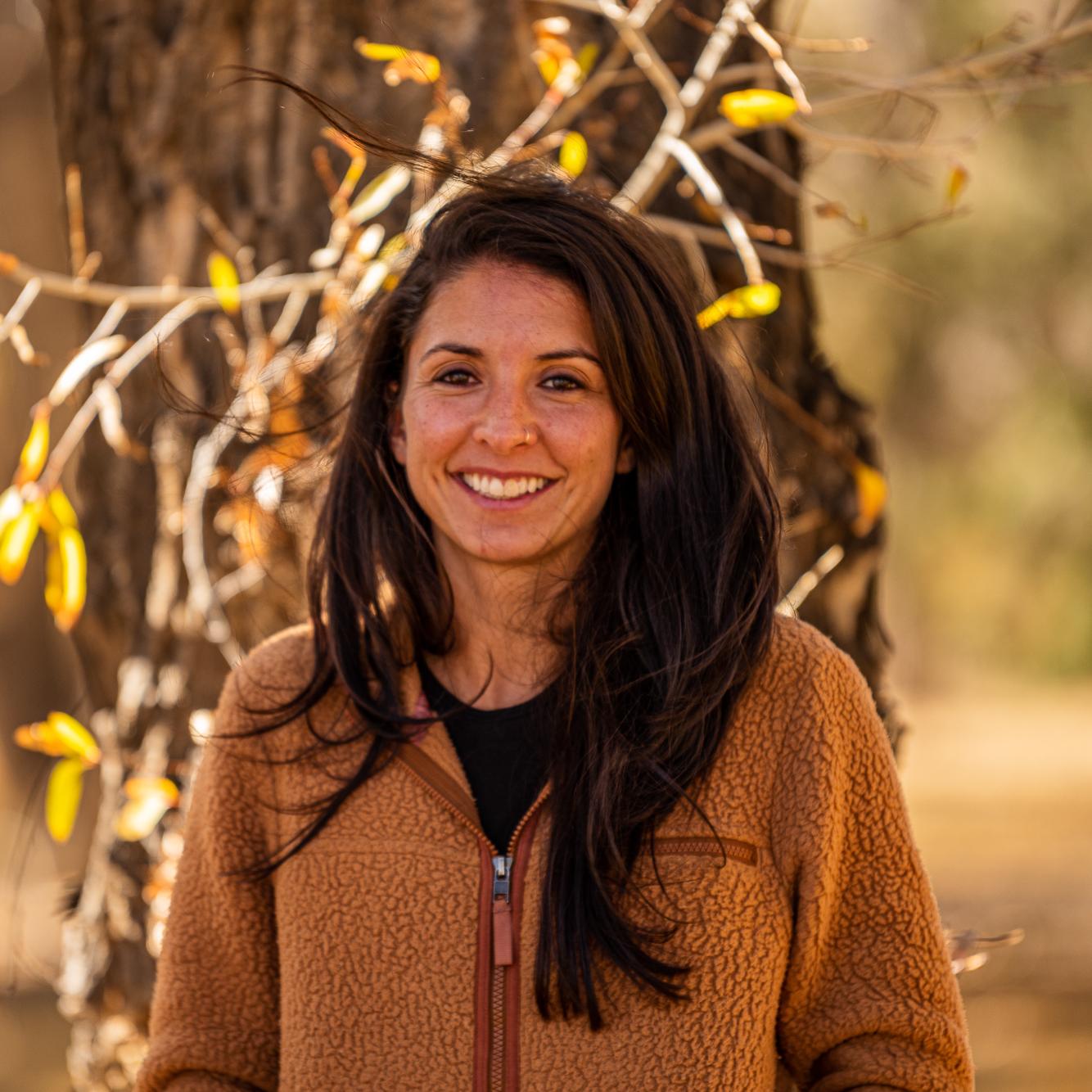 Author: Nina Aragon
Nina Aragon is the captain of the POW Science Alliance team. Her research interests focus on understanding how snow links together human, ecological, and human systems in the context of climate change. Nina is part of the Community Snow Observations research effort at OSU aimed at improving our understanding of current and future snow in […]