Hickenlooper Steps Up on Climate Change
This morning, the POW team headed to Red Rocks to hear Colorado Governor John Hickenlooper announce his new executive order committing the state to climate action and signing Colorado onto the United States Climate Agreement.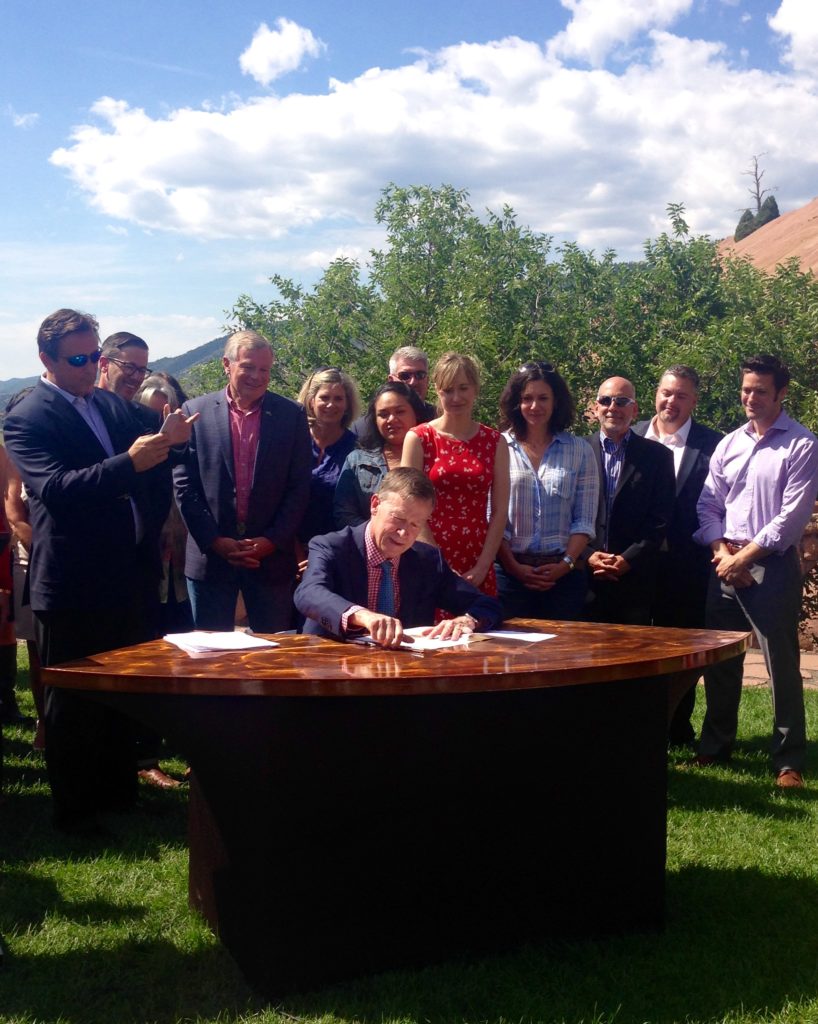 "Coloradans value clean air and clean water. Our strong economy is a reflection of how our exhilarating outdoors attracts young entrepreneurs and the talent they need for their businesses," said Governor John Hickenlooper. "The vast majority of our residents, and indeed the country, expect us to help lead the way toward a clean and affordable energy future. In this process, we no doubt can address climate change while keeping a priority on household budgets."
Hickenlooper committed to reduce greenhouse gas emissions more than 26% (from 2005 levels) by 2025, curb emissions from the power sector, transition to renewable energy, increase infrastructure for electric vehicles, and more.
At POW, we advocate for states to increase their Renewable Portfolio Standards (how much of their energy comes from renewable resources) and transition to using electric vehicles. Needless to say, we're pleased with Governor Hickenlooper's announcement, which recognizes the need for Colorado to take action on climate change. We've been asking our home-state governor to step up on climate change for a while, so cheers to you, Governor! Check out the full announcement via the Governor's Facebook Live.