Get to Know POW Creative Alliance Member, Goth Babe
Back
Photo by Ben Moon
You may have heard his music on a Spotify playlist or maybe you're a fan yourself, but did you know that Griff Washburn, better known as Goth Babe, is also a lover of the outdoors and a climate advocate?

Goth Babe uses his platform as an artist to help educate his fans about protecting his outdoor playgrounds one EP, one merch sale and one tour stop at a time. Not only does he like to tell his own personal experiences, but he also created an EP called Protect Our Winters, and donates a portion of his merch sales and $1 from every ticket sold to his shows to POW. Most recently, on his current Lola Tour, he's donated a whopping $32,000 back to POW. This is the largest donation we've ever received from an Alliance member and we can't thank him enough for his contribution. His support is not only helping to grow the Outdoor State amongst his fan base, but his contribution is also going directly towards advancing POW's policy efforts as we work to transition to a clean energy future.
Goth Babe is a valued member of POW's Creative Alliance and we'll be working closely with him now and in the future. Get to know him better in this interview with the man himself.
POW: Why did you want to get involved with POW?
GB: POW has always stood out amongst the leading organizations in conservation and climate legislation. The first thing that always popped was its way of making climate action accessible and easy to be involved with. It gives the viewer this "oh, I can totally do something for climate like right now."
POW: How do you use your platform to help educate and get others involved with climate advocacy?
GB: I like to keep my fans up to date on legislation changes regarding climate and U.S. land conservation. I also have fundraisers through my merchandise and music that my followers can engage with.
POW: What inspired you to create the Protect Our Winters EP?
GB: I felt like the music industry lacked this approach to doing good with art. It seems like everyone who is successful brags about the money THEY made. I'd like to do something more special with my music and success then make a bunch of cash. I'm also so passionate about this Earth, and what an easy way to raise money and advocate for her.
POW: You donate some of the profits from the EP and your live shows to POW. Do you know how much in total you've donated?
GB: We donate a portion of streaming income and ticket sales which continues to grow as fans stream my music and go to shows – to date it's been more than $10,000 but is a continuous and residual business model that will keep growing.
POW: Aside from music, what other ways do you connect with the outdoors?
GB: I tend to surf everyday out of my week, I love to sail, and love the peace and serenity of fly fishing. My pup, Sadie, likes frolicking in the nearest pasture.
POW: What is your favorite outdoor playground?
GB: The ocean without a doubt. The ability to transport yourself around the world through this massive salty body of water is just unreal to me. The feeling, smells and tastes of big blue are so very beautiful. I can't get enough of the sea.
POW: You travel to a lot of places through touring and playing live shows… What impacts of climate change have you noticed firsthand that are affecting the places we live and love?
GB: I've noticed the snow season of Mount Hood, in particular, is getting so much shorter. Meeting fishermen on The Sandy and having them tell me that steelhead are getting more sparse every year, or seeing some of my favorite beaches in California be eaten away by the rising seas. It's all very real and in your face if you look for it.
POW: What ways do you practice imperfect advocacy whether it's on tour or in everyday life?
GB: I try to reduce my plastic consumption, whether that's in the green room or the restaurant we all go to after the show.

We've also begun booking shows closer together in distance, which allows us to travel by bus and book way less flights. Lastly, we donate $1 for every ticket sold to our shows to you guys 🙂
POW: What makes you most excited about being on the POW Creative Alliance?
GB: Being a part of something so incredibly special. POW is a movement that has sparked so much goodness on this planet, and to be involved in that is an honor.
POW: What advice or encouragement can you give others who want to get involved in climate advocacy?
GB: Watch climate documentaries. It's really effortless to forget how harmful our consumption is when it's so easy. Especially when everyone else is doing it around us. If I regularly watch climate or conservation content I'm reminded of the bigger problem that is so easily overlooked. Especially when living wastefully is so much more comfortable and easy. A healthy wake me up film always gets me back in the groove of helping our Mother, one little decision at a time.
---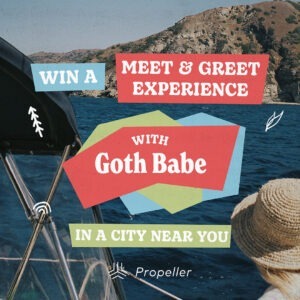 Do you live in the Los Angeles area? Head to the Greek Theater to see Goth Babe LIVE on the Lola Tour on July 15th.
Not in LA? No sweat! You can also see Goth Babe at another stop, or you can listen to the Protect Our Winters EP on Spotify, here.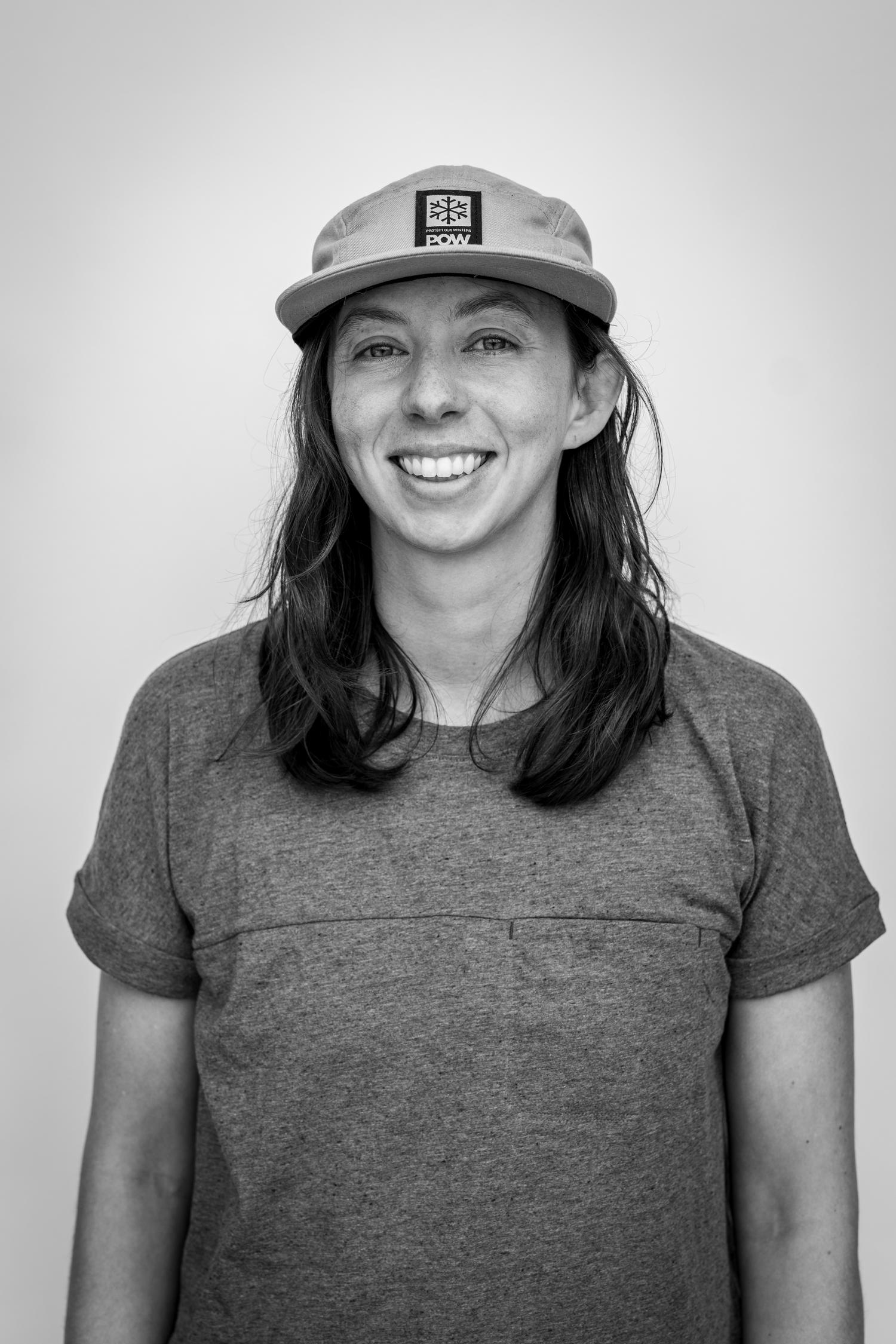 Author: Stacie Sullivan
Stacie always knew she wanted to pursue a career in the ski industry from a young age, having first clicked into skis at the age of 4 and writing her 8th grade career project on being a professional skier. While her dreams of becoming a professional athlete didn't quite pan out the way she planned at […]