Changing Weather and a Changing Climate is Changing Outdoor Recreation in Maine
Back
Learn how climate change is impacting the Pine Tree State and what the outdoor community is doing protect the outdoor playgrounds they cherish.
Maine's attraction catches everyone in a different way: Whether it's the exhilaration of ice skating across a frozen lake, the smell of saltwater and pines as you fall asleep, or the relaxing feeling of the summer sun warming your face as you sit in a canoe on the river – the Pine Tree State is truly iconic.
There are just so many things to do in Maine, where you can hike to a lighthouse, mountain bike to the top of a mountain, go kayak with a pod of whales. Unfortunately, across this wonderful state, the people that enjoy Maine's many outdoor playgrounds are starting to feel the effects of our warming world.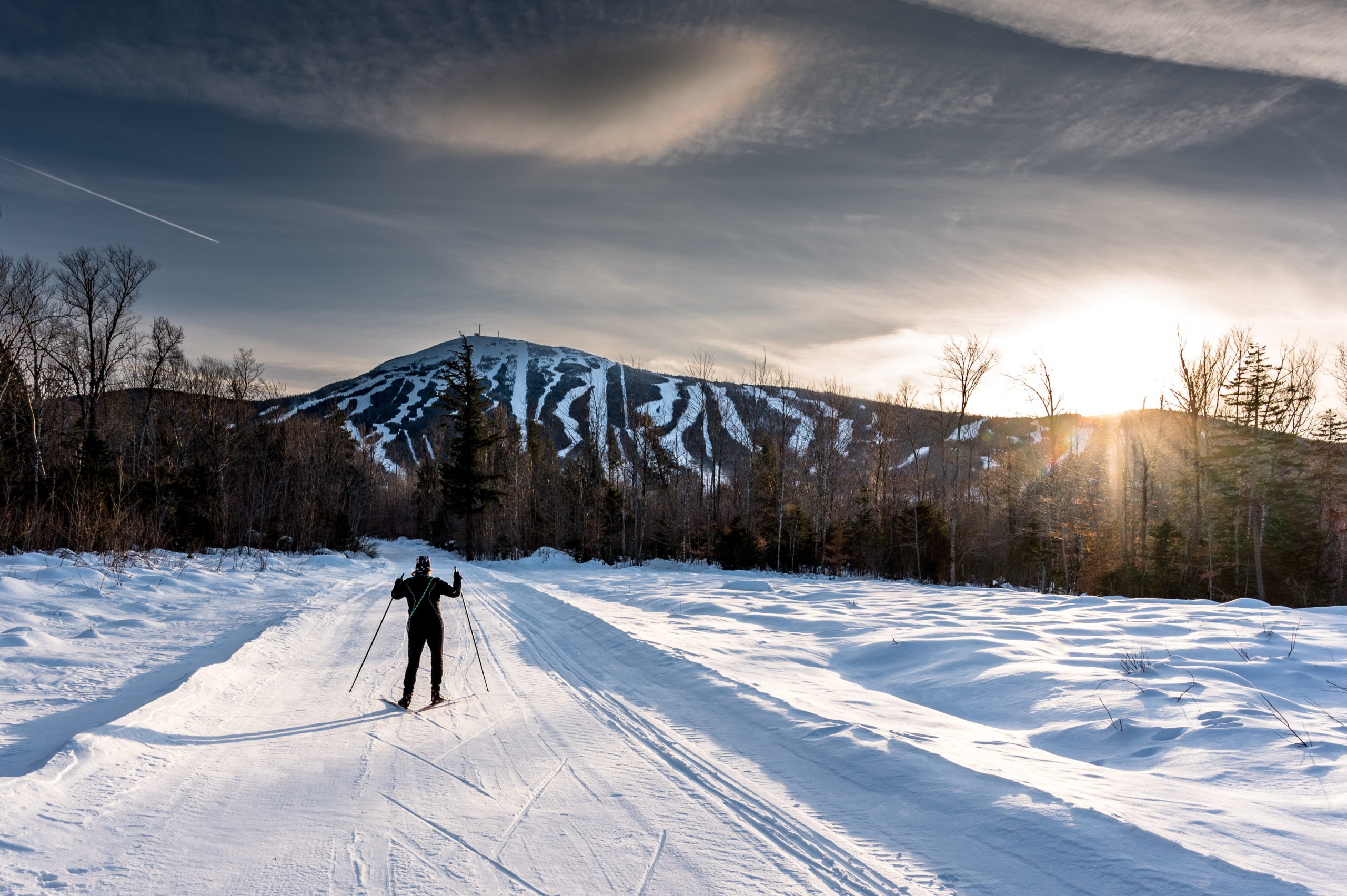 RISING TEMPERATURES
As humans burn more and more fossil fuels, we're releasing heat-trapping gases into our atmosphere—which means rising temperatures and more extreme heat events around the world. The reality is that by 2035, Maine and the rest of the Northeast is expected to be more than 3.6 degrees Fahrenheit (2 degrees Celsius) warmer, on average, than it was before the Industrial Revolution. This may not sound like a big change, but just a few degrees means more rain and reduced snowfall for Mainers. It also means shorter winters for skiing, snowboarding, ice fishing, and other winter sports. Unless something is done about climate change the it maybe that only half of the more than 100 ski resorts in Northeastern US will remain economically viable to stay open through mid-century.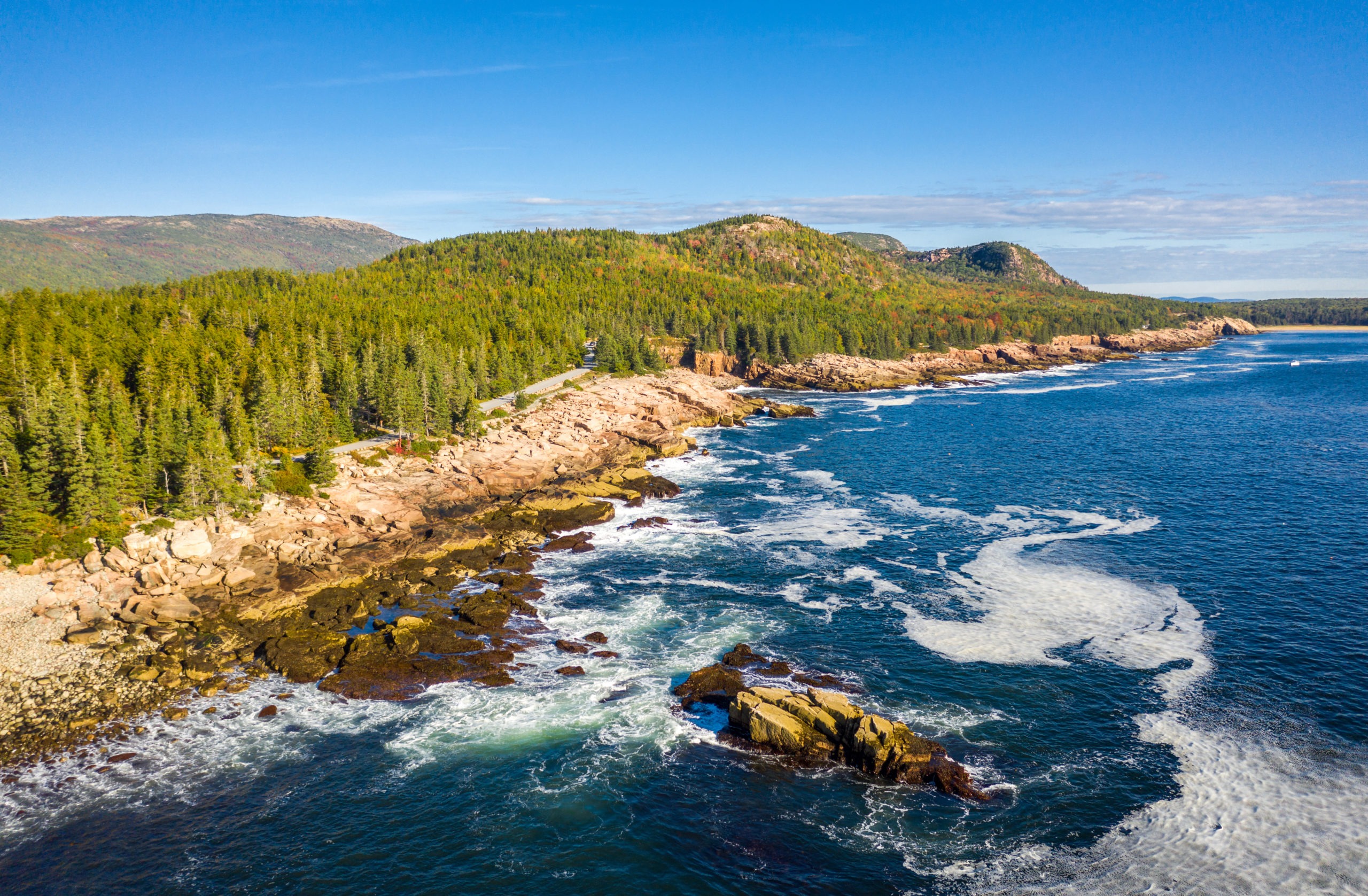 RISING SEA LEVEL AND WARMING OCEANS
Scientists have seen some of the highest rates of both sea level rise and ocean warming off the New England coast. Looking at the Gulf of Maine, it's warming faster than 99 percent of the world's oceans. This is not good for recreational fishing or Maine's fishing industry because warmer waters have allowed invasive species like black sea bass to move north into Maine waters and driving out species vital for the state's ecosystems and economy. According to current research, cod habitat could shrink by 90 percent by the end of the century, and lobster populations may shift 200 miles north due to warming waters.
Beach-going, snorkeling, birdwatching and other water based outdoor recreation activities are also threatened by this sea level rise. Rising seas erode wetlands and beaches and increases damage from coastal storms damage outdoor playgrounds adjacent to waterways, resulting in the closing of areas for kayaking, hiking, and fishing.
Take action to preserve Maine's outdoor spaces
Outdoor playgrounds all around the planet are being affected by climate change. And whether you ski the slopes of Maine or paddleboard the lakes of Nevada, our favorite trails, crags and rivers are all on the line. Now more than ever, it's time to take our passion for the outdoors and turn it into action. Help stand for everyone's playgrounds and join the Outdoor State. You'll get access to tons of special content including inspiring videos, educational materials, and ideas for enjoying the outdoors and be the first in line to hear about ways to take action to protect our playgrounds and outdoor lifestyles. Join Today!