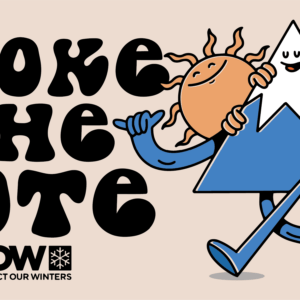 Stoke The Vote
Stoke The Vote
Here at POW, we're excited to hit the road to midterm elections on November 8th. It's time to get stoked, get ourselves out there and vote!
The power of the American Democracy is in our hands, and we need the entire Outdoor State to show up at the polls to protect clean air, clean water, our planet and the lifestyles that we love. Our voices need to be heard, so let's mobilize and create civic engagement and voter turnout in November's midterm elections. We have the unique opportunity to create a cultural shift toward voting, and thus, change political will with the goal of enacting climate solutions.
It's time to join us and Stoke the Vote!  We have some fun in person events planned for this summer and fall to help get you stoked on voting. In the meantime, you can subscribe to our e-newsletter for the most up-to-date information on events and news.