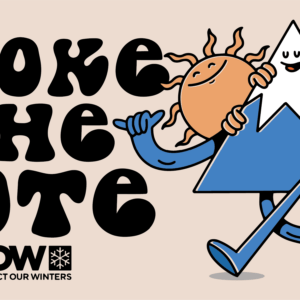 Stoke The Vote
Stoke The Vote
test
Midterm elections are around the corner, and it's time to get stoked, get ourselves out there and vote!
The power of the American Democracy is in our hands, and we need the entire Outdoor State to show up at the polls to protect clean air, clean water, our planet and the lifestyles that we love. Our voices need to be heard, so let's mobilize and create civic engagement and voter turnout in November's midterm elections. We have the unique opportunity to create a cultural shift toward voting, and thus, change political will with the goal of enacting climate solutions.
Our 2022 Stoke the Vote Campaign will be launching soon, so get ready to get out and vote by checking your voter registration status, and if you're not already get registered.