POW Small Business Partner: The Bullock Group
Colorado Mountain Realtors Using their Leverage
By: Anja Semanco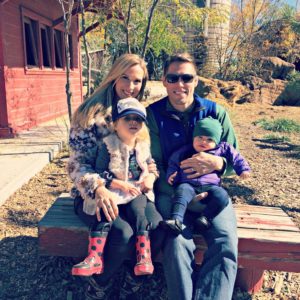 The Bullock Group –– a real estate team with LIV Sotheby's International Realty –– recently committed to contributing a percentage of each of its transactions to Protect Our Winters.
Husband and wife team Ethan and Jeni Bullock are founders of The Bullock Group, offering real estate services to buyers, sellers and investors in the Denver, Boulder and Golden, CO areas.
The Bullock Group, Ethan says, is focused on building meaningful relationships with buyers and sellers living an outdoor lifestyle.
"A lot of our clients are people who are either from Colorado or moved to Colorado, and who really like to get outside and enjoy themselves," said Ethan. "We're often out there getting after it too, and that shared appreciation has resulted in a focus on lifestyle rather than just a specific neighborhood or town."
Which is why Ethan and Jeni say supporting POW was a perfect extension of their lifestyle.
"When it comes to social action, you have to be able to put your money where your mouth is," said Jeni. "That's what we're trying to do by partnering with Protect Our Winters."
Ethan and Jeni are quick to note that they work with clients all across the political spectrum, and many are committed outdoor enthusiasts. Regardless of political leanings, those clients, Ethan says, are passionate about protecting the places where they play.
"We had a closing last month with a couple moving to Boulder who are dedicated skiers, and they were stoked to know a percentage of our commission was going to POW," said Ethan.
Although this partnership is one of the first POW has had with a real estate group, The Bullock Group says making that connection was easy.
"I worked for Patagonia in retail about eight years ago, and I learned about Protect Our Winters through that experience, when POW was just starting out." Some more recent exposure to POW's advocacy efforts, Ethan says, made a partnership a no-brainer.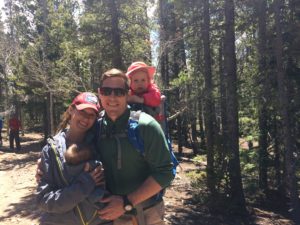 While Ethan explains that The Bullock Group is by no means blazing any trails with its approach to business, he says it doesn't matter.
Ethan is an active outdoor enthusiast who runs and skis year-round, and who moved to Colorado with Jeni to enjoy that active lifestyle. Putting a focus on something bigger than a transactional approach to real estate and providing value long after closing, he said, is their primary goal.
"We're excited about the opportunity to expose more people to what POW is doing," said Jeni. "Our hope is that it pushes the [climate] conversation further."
Partnerships are one of the best ways to support POW. With a wide network connecting all kinds of different organizations and companies, we're tackling climate change from every angle.  If your organization or company is interested in partnering with POW, please reach out to our Manager of Development and Operations, Torrey Udall, at [email protected].
For more information on The Bullock Group please visit them here.