Behind the Lens: DC Lobby Day with Creative Alliance Member Evan Green
Back
Photo by Iz La Motte
POW Creative Alliance member Evan Green is an outdoor photographer and filmmaker with a focus on action sports based out of Albuquerque, New Mexico. He's worked on a handful of POW Alliance and Adventure Grant projects, including Usufruct and Soñadora. He was also a part of the Full Circle Everest team, the first all black team to reach the summit of Mount Everest.
This past June he stepped from the outdoors and into a suit to join POW on Capitol Hill for a Lobby Day to capture just what goes down while we're talking to policymakers in Washington D.C. We caught up with Evan to learn more about his favorite styles of shooting as well as his behind the scenes take on being in D.C. Here's what he had to say!
POW: What is your favorite style of shooting?
Evan Green: I do mostly run and gun stuff that's not so scripted or in a studio. I usually shoot in the outdoor adventure setting and just go with the flow, capture what I can and be a part of the team through it all.
POW: You were just on Capitol Hill last month for a POW Lobby Day. What was that experience like for you? Have you ever done anything like that before?
Evan Green: That was really cool. I was nervous going into it because I hadn't done anything like that before. I'm used to being out in the mountains or on the water, so it was a new environment shooting in an urban setting, wearing suits and meeting with high profile people.
POW: How did shooting in DC, and in these meetings, compare to shooting in the outdoors and action sports? Are there any similar crossovers or was it totally different?
Evan Green: There's a lot of factors involved there. One was just trying to be respectful of the people and the rules. I was checking in with a lot more people and making sure that they're okay with us taking photos and videos and getting that permission ahead of time.
Some universal methods used to make a good photo carried over from the action sports world, like using the foreground as framing for example. But there is a lot less light in the buildings, so you're working with dim office lights or awkward window side lighting versus being out at golden hour where there is a lot more light to work with the camera.
POW: Did you have any big takeaways or learnings from being on site?
Evan Green: It was cool to see POW in action. It's an organization that's become well known in the outdoor industry and it's fighting for climate change. To see what those actions look like beyond that and to see people in DC having these conversations was super cool. We were there to introduce new legislation that POW has been working on, and getting the different politicians' feedback to see what's possible, what needs to be tweaked and make those connections was a really amazing process to watch versus just knowing about an organization.
POW: Putting DC aside… What ways do you connect with the outdoors?
Evan Green:  I'm one of those people that likes to do a little bit of everything. I love to go mountain biking, climbing and moving with the seasons. In the winter I love snowboarding and splitboarding.
Then there's the photography part of it too. I love capturing people out there enjoying these things and the different environments, whether it's the nuances of the desert or the high alpine.
POW: Where's your favorite place to go get outside?
Evan Green: I love the Sandia Mountains here in Albuquerque. They're right in my backyard, so within ten or 20 minutes, I can explore tons of trails.
POW: How can photography and videography help tell the story of how our landscapes are changing due to climate-related impacts and then inspire other people to take action.
Evan Green: It provides a record. Sometimes you end up looking back on photos from the 80s, for example, in Alaska, or even Colorado and you see a lot more snow in a permanent snow field or a glacier that was a lot bigger. Then, when you fast forward to 2023 and you take another photo and it shows these changes that are happening on what you're trying to illustrate. Sometimes data and graphs don't really have the same impact as seeing those visuals. I think that part is really key.
The film Usufruct is a good example of how to tell these climate stories because while beetle kill may not be an issue in your area, it gave us the ability to show people what's happening in Colorado's San Juan mountains. We were able to show an entire forest that's been knocked out by these beetles and that these are all the dead trees. It visually gives that sense that something needs to be done about this issue that's impacted by climate change.
---
Watch Evan's Lobby Day recap video below!
---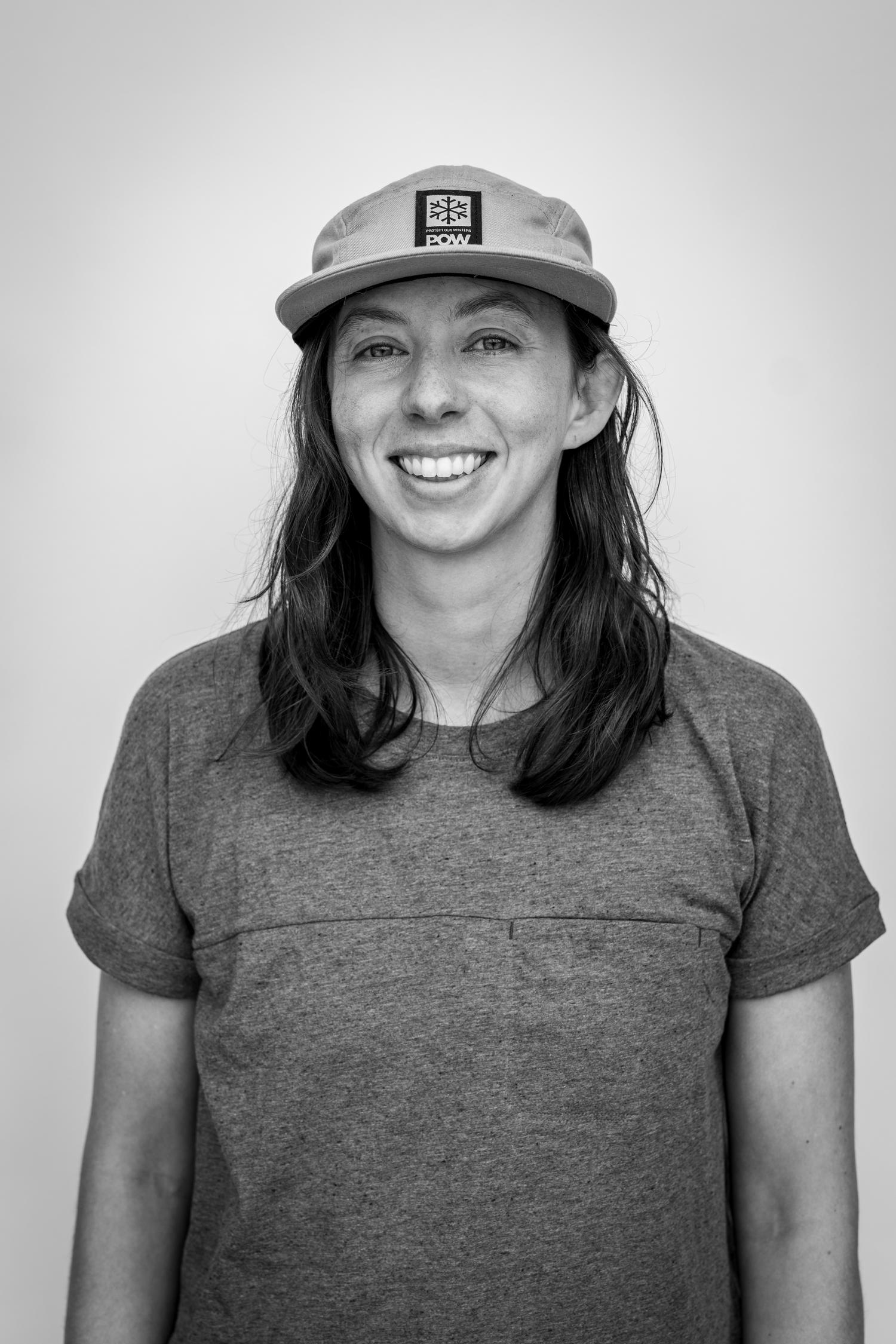 Author: Stacie Sullivan
Stacie always knew she wanted to pursue a career in the ski industry from a young age, having first clicked into skis at the age of 4 and writing her 8th grade career project on being a professional skier. While her dreams of becoming a professional athlete didn't quite pan out the way she planned at […]