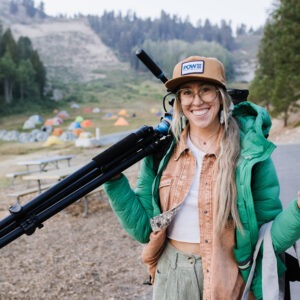 Sara Robbins
Photographer and Filmmaker
Professional Photographer and Filmmaker based in Crested Butte, Colorado.
Born and raised in Colorado, Sara has always considered the mountains to be her home and her artistic inspiration.
Sara has worked with various outdoor brands to provide commercial photography and videography services across product and lifestyle campaigns.
Sara is the Co-Founder of the indie production company, The Road West Traveled, known for the ski documentary "Abandoned". She has experience directing, story-boarding, writing, shooting in hard to access places, and all aspects of post production. With a previous career in Big Tech with companies including Google, Yahoo, and Oracle, she brings professionalism and innovation to every project.
Sara is also a Big Mountain Skier currently competing in the Freeride World Qualifiers and a Big Mountain Coach at the University of Colorado.
Location
Crested Butte, CO