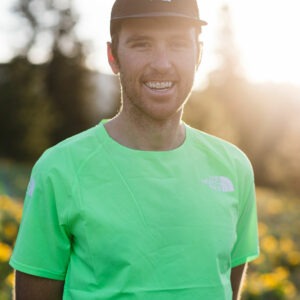 Mike Foote
Trail Runner
Montana native, Mike Foote, broke into the ultra-running scene in 2011, when he finished the Ultra Trail du Mont Blanc as the first American and placed third the following year. In between, he broke the course record at the Bighorn 100 in his home state. The 33-year-old who lives in a yurt has also racked up three runner-up finishes at the Hardrock 100.

Foote grew up recreating in Glacier National Park, and the incredible landscapes inspired him to run farther. He placed ninth in his first 100-mile race, the Wasatch 100, while winning the Elkhorn 50-miler in Helena during his training. Foote also serves as events director for Runner's Edge, a running store in Missoula, which led to founding the Rut 50K in Big Sky in 2013, one of the biggest trail-running events in America and the only stop on the Sky Runner World Series. During the winter, Foote also races on snow as a new member of the U.S. Skimo Team. In 2018, he set what was at the time a world record for most vertical feet climbed and skied in 24 hours: 61,200 feet.

Foote is a member of the Missoula-based Five Valleys Land Trust, where he works to protect western Montana's open spaces through conservation.