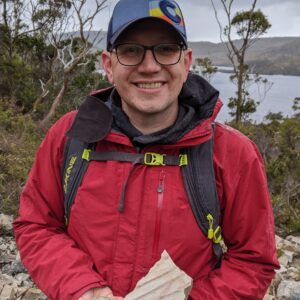 Dr. Andrew Schwartz
Atmospheric Science, Snow Hydrometeorology
Dr. Andrew Schwartz is the lead scientist and station manager at the University of California, Berkeley Central Sierra Snow Laboratory. His research interests include developing a better understanding of snowfall and snowpack physical processes and the impact of climate change on those processes. A particular focus of his research is on the impacts of wildfire and rain-on-snow events on snowpack energy balance and water storage. His current work examines climatological trends in temperature and precipitation characteristics in the central Sierra Nevada Mountains.
Dr. Schwartz serves as Vice-Chair of the American Meteorological Society's Measurements Committee and as a member of the Executive Committee for the Western Snow Conference. He has also recently been appointed to the board of the California Department of Water Resources' Data Acquisition Round Table.

Andrew is a proponent and active participant in science communication and believes that sharing research and science with the broader community is beneficial to all those involved and results in better science-informed policy. He also supports and takes an active role in diversity, equity, and inclusion in science, working to ensure that all voices are heard and all viewpoints are considered.

Andrew grew up in Denver, Colorado fascinated by severe weather and the large snowstorms that came from upslope wind events. He became particularly interested in snow and winter weather while snowboarding in the Colorado Rockies and interested in the impacts of climate change on snow during his PhD research in Australia's Snowy Mountains.