POW's Executive Director Mario Molina Talks Clean Energy During the Economist Impact Sustainability Week
Back
On June 1, 2023, POW Executive Director Mario Molina represented Protect Our Winters at the 3rd Annual Economist Impact Sustainability Week for a panel discussion on how to scale renewables at pace. The week included an impressive agenda, stacked full of leaders in the clean energy and climate advocacy space, including Darren Van't Hof, the Managing Director of Environmental Finance for US Bank, Abigail Ross Hopper, the President of Solar Energy Industries Association, Mikaela Shiffrin, Greatest Skier of All Time and members from the Department of Energy, White House and United Nations.

Having POW represented at such a high profile event, alongside top names in the industry, brought the Outdoor State into the global discussion on how renewable energy can be implemented at scale. This opportunity further solidified our position in the climate advocacy space and allowed POW to share its point of view on clean energy. With POW's policy focus on implementing the benefits in the Inflation Reduction Act (IRA), having its voice in this dialogue was key to bringing the Outdoor State into the clean energy conversation.
"We brought the voice of the outdoor community and served as a proxy for communities and the grassroots in a discussion about finance and technology," said Mario Molina, POW's Executive Director.
With POW gearing up to introduce its own bill to Congress, Molina spoke on the bill's key goal: the importance of making sure communities benefit from project development in order to make the energy transition equitable and to minimize the challenge of local permitting, particularly for energy transition projects. There is currently 750-1,000 gigawatts of renewable energy in the queue ready to be used and this bill will help utilize that energy, however it's going to take work.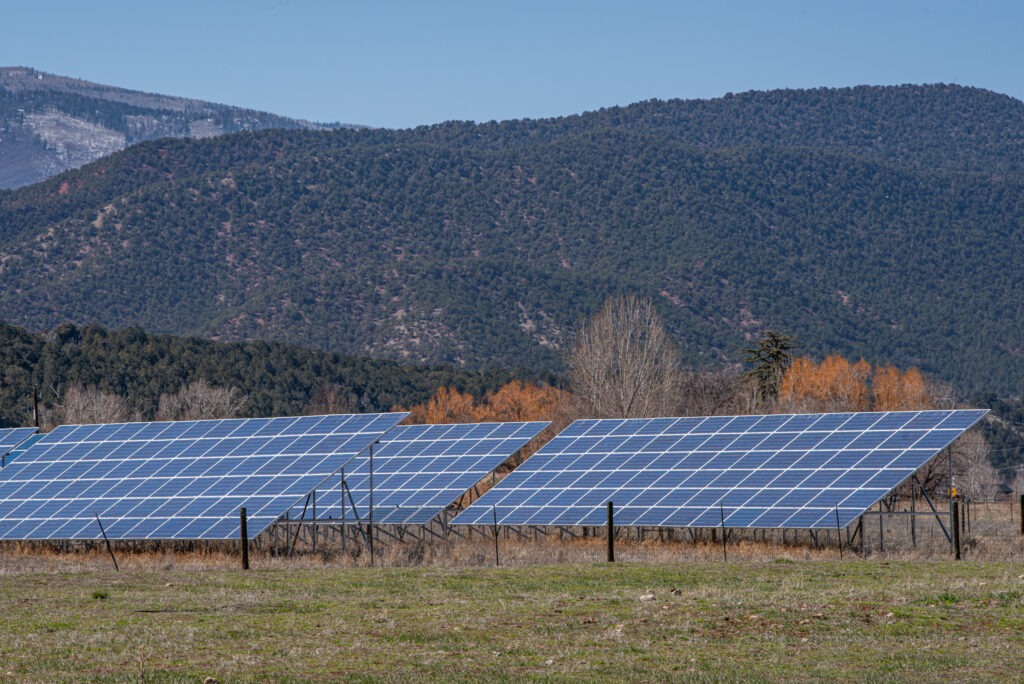 "I spoke on the reality of how much 'building' is going to be required to deploy the 750-1,000 gigawatts of energy, the tensions we will have to navigate and the multi-stakeholder process it will require," said Molina.
In order to have a successful transition to renewable energy, there will need to be education for the business communities on the energy transition and how the incentives of the IRA can benefit them.
"The IRA is a catalyst for investment of almost a trillion dollars of private capital into clean energy resources," said Molina.
Benefits will include credits to put solar on homes and buying American-built electric vehicles, putting cleaner options in reach for many Americans and creating good jobs that will save people money in the near and long term. The IRA will also jumpstart manufacturing innovation which seeks to add 950 million solar panels,120,000 wind turbines and 2,300 grid-scale battery plants by 2030. Projects that begin before 2025 are eligible for bonus incentives if they have at least 40% American-made or sourced components. That percentage will climb to 55% after 2026. Clean energy tax incentives from the IRA also extend to landfill gas, qualified hydropower, tidal power generation, geothermal and for the first time, hydrogen generation and nuclear power. There's also $13 billion for rural development of renewable energy technologies and loans for generation and storage with support for rural electric coops to purchase renewable energy, including funds to terminate nonrenewable assets.
What's Next?
We're doing a great job talking about the need for a clean energy transition–that's why Molina was invited to speak at this event and represent POW. But this is something that's bigger than us. We can't accomplish this alone or through a single bill. "The energy transition will require an 'all of society' effort," said Molina.
POW will continue to use its super power–the voices of its Alliance members to help get the word out and join us on Capitol Hill to meet with Lawmakers and find Common Ground. "Leveraging their voice and their platforms as trusted messengers can reach audiences who would otherwise have no access to credible information," said Molina.
In fact, through POW's partnership with the U.S. Ski & Snowboard Association, it was able to bring world champion, Olympian and U.S. Ski Team member, Mikaela Shiffrin into the POW community to give the keynote speech for day two of the Sustainability Week. Shiffrin spoke on the intersection of sustainability and winter sports, how climate-related impacts have affected her career, how increasing accessibility to winter sports can help more people make a connection to climate change and how athletes can use their platforms to be advocates for climate.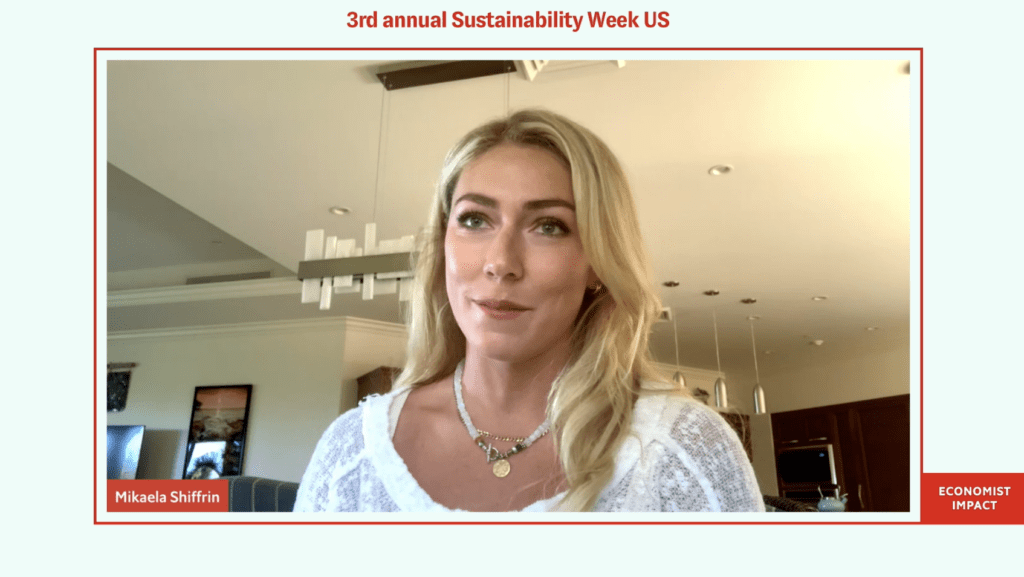 "U.S. Ski & Snowboard is a big deal in our world and Mikaela Shiffrin is an all-star athlete," said POW Alliance Manager Graham Zimmerman. "We were honored to have her come in and speak on behalf of the Outdoor State by using her platform to tell her personal story as it relates to climate change."
The voices of our Alliance members and trusted brand partners will help POW create momentum in the clean energy transition. POW's cross-partisan advocacy approach in Congress brings athletes, partners and alliance members together with lawmakers, adding a unique voice to advocate on behalf of common sense solutions to climate change.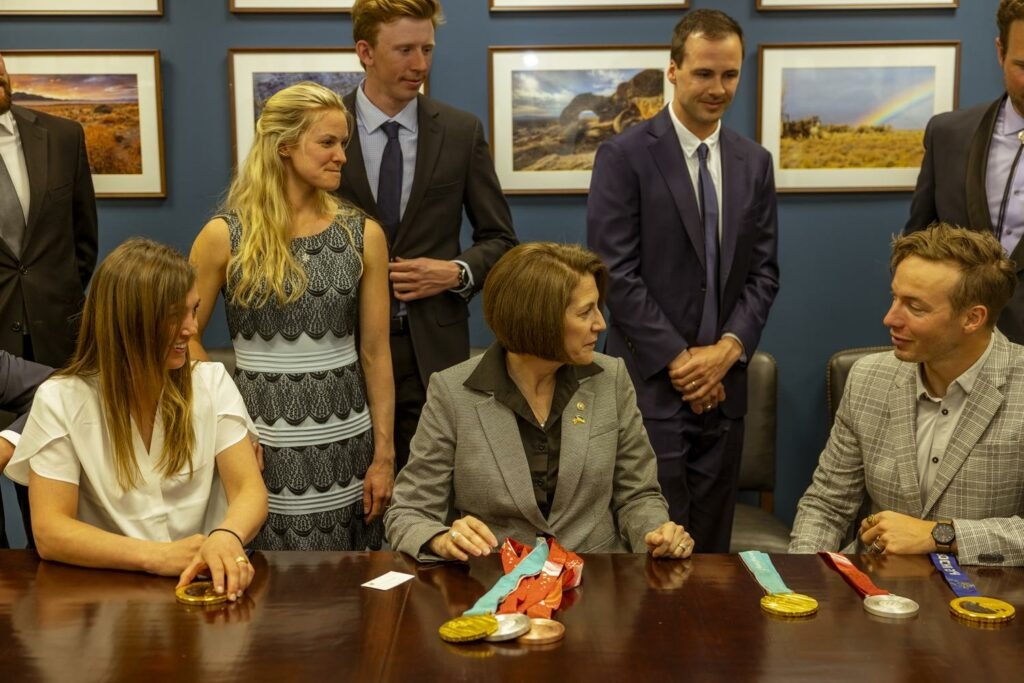 We'll be heading to Capitol Hill June 20 and 21 to meet with lawmakers on both sides of the aisle as we work to gain support of the Outdoor State Bill. This bill will help implement the initiatives in the IRA by using the incentives to create community benefits for which renewable energy will be built.
With hundreds of new projects due to come online, clean energy projects will need more high voltage transmission lines to carry that clean energy from where it's generated (think solar and wind farms) to end users, most often in big cities. The Outdoor State Bill addresses the needs of communities who host new transmission infrastructure by redistributing existing federal funds from the IRA to host communities. These new funds are to be spent at the community's discretion, although some funding (20%) will be used for more specific purposes including conservation and stewardship, natural climate solutions and outdoor recreation access.
---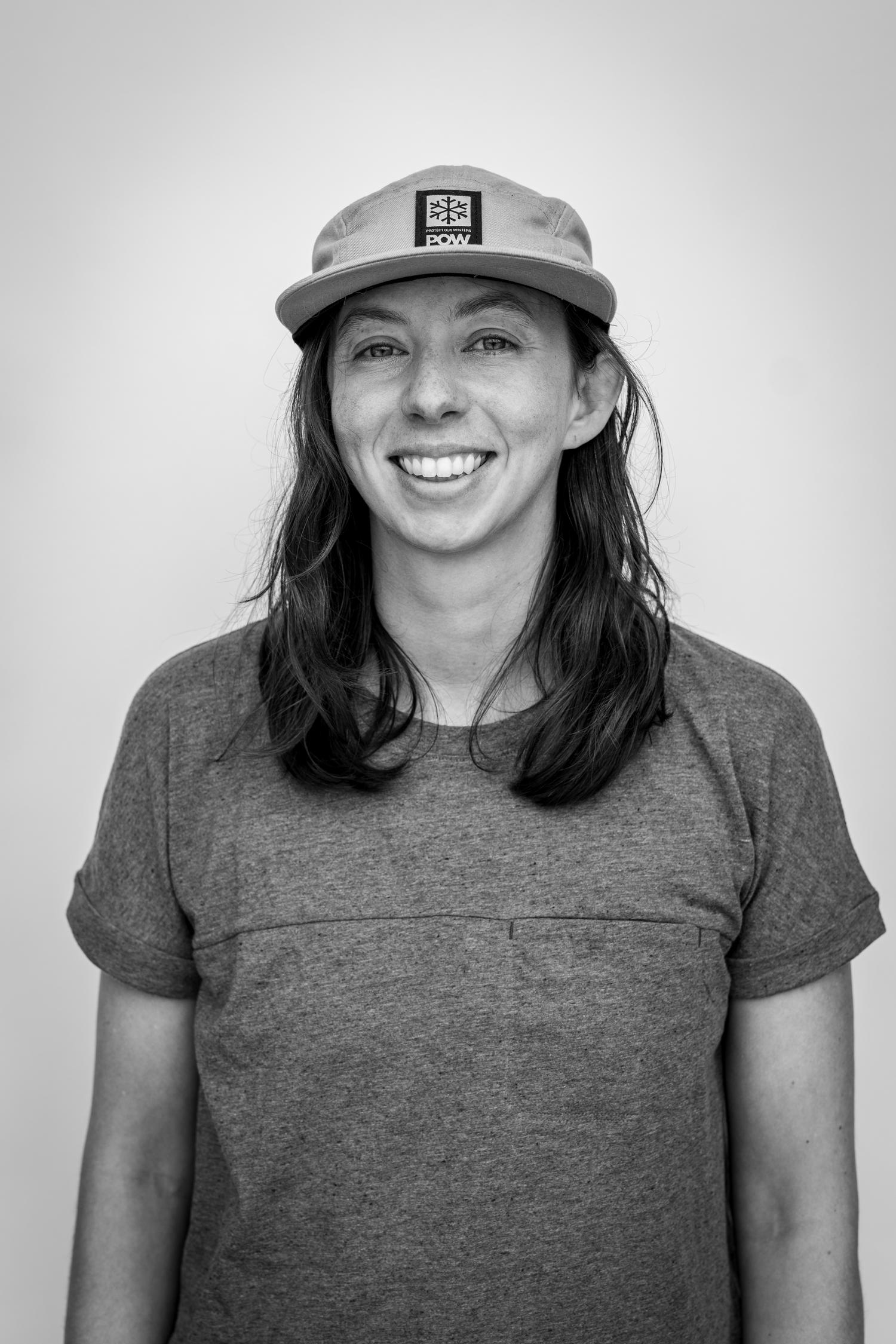 Author: Stacie Sullivan
Stacie always knew she wanted to pursue a career in the ski industry from a young age, having first clicked into skis at the age of 4 and writing her 8th grade career project on being a professional skier. While her dreams of becoming a professional athlete didn't quite pan out the way she planned at […]