How We're Pushing to Reduce Emissions in Colorado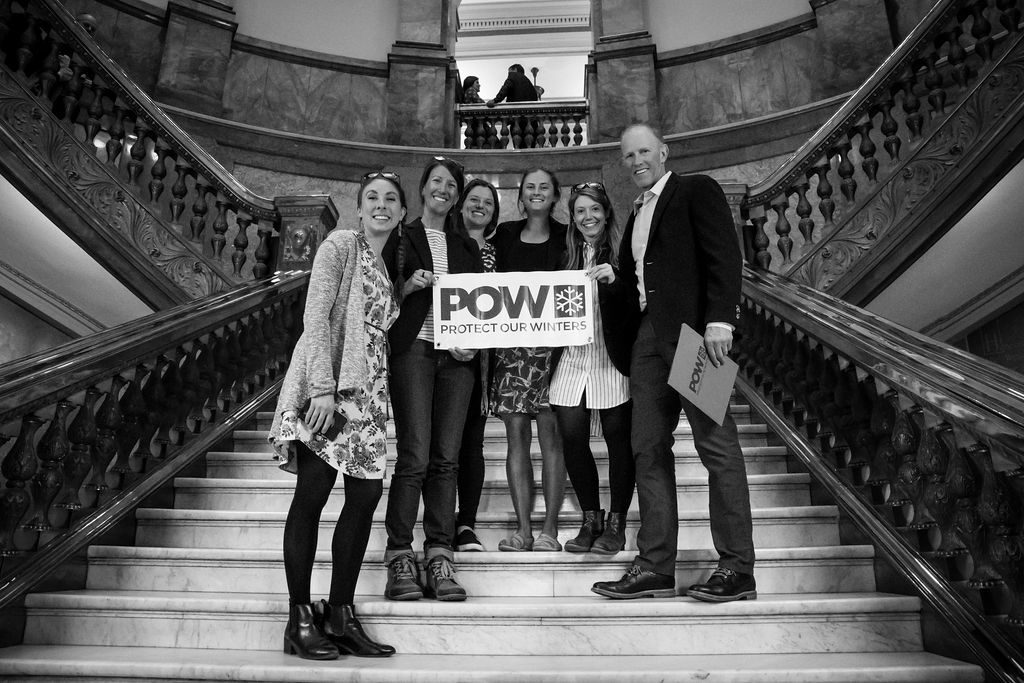 Did you know our state is considering a bill to drastically cut Colorado's carbon pollution? House Bill 1261 creates a ladder of goals ultimately reducing carbon pollution in the state 90 percent by 2050 compared to 2005 levels.
By offering thousands of megawatts in clean energy innovation, creating good-paying local jobs and significantly improving our air quality, H.B. 1261 makes sure that Coloradans come first while signaling to businesses that a clean energy economy is worth the investment.
Now's the time for Colorado to take the lead on climate. To make sure H.B. 1261 becomes law, we've got to first get this bill passed by the state House. And thanks to the heartfelt testimonies at the committee hearing from Alliance members Arielle Gold and Clare Gallagher and brand partner Brady Collings from Spyder Active Sports, the outcome is looking pretty promising.
However, the hard work is still to come. When this bill makes it through the House it will head to the state Senate where its future is less certain. That's where you come in: while the Senate committee hearing date hasn't been set yet, we have a chance to take action NOW.  
Help us convince Colorado lawmakers that we need to protect the Colorado way of life by cutting carbon emissions and becoming the leaders of a clean energy economy. We even drafted the email to get you started. After all, talking to your elected officials is one of THE BEST ways to make an impact on climate.
---
Highlights From the Hearing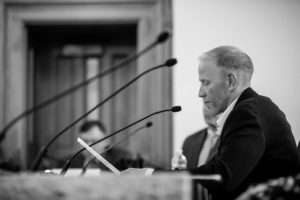 "Skiing hiking, biking and the outdoors provide an outlet special to me and my family. Skiing, in particular, is a moment when we are all together with no distraction and truly connected. I hate to think that my kids and their families may not have this same experience or opportunity. I know we can pass a brighter future for our children by passing H.B. 1261." – Brady Collings | Vice President of Marketing at Spyder Active Sports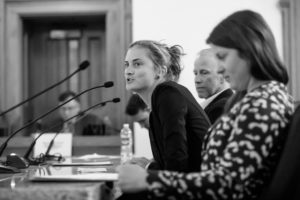 "I became a professional athlete when I won the Leadville 100 in 2016. In 2016 Denver was rated the 8th worst city in the country for air pollution. On March 6th of this year, Denver had the worst air quality in the world – it was three times worse than Beijing. As a professional I get asked a lot, 'what are you concerned about?' I'm concerned about being able to live in my home state that I love. I urge you to please consider passing 1261 to continue supporting the $28 billion outdoor recreation industry." – Clare Gallagher | POW Alliance Member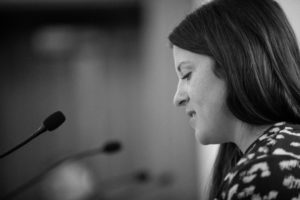 "The snow sports industry is big. It generates $72 billion in revenue and 695,000 jobs around the country every year. As an Olympic athlete, I've witnessed the impacts of climate change first hand. Even as a 22-year-old, the changes I've seen in my lifetime are undeniable. I've literally watched the glaciers that I train on recede, which is concerning for the future of the Olympic games. We're headed toward a future where kids across Colorado can't grow up with an Olympic dream as I once did. Let's keep the dream alive. Let's pass this bill and tackle warming winters." – Arielle Gold | POW Alliance Member