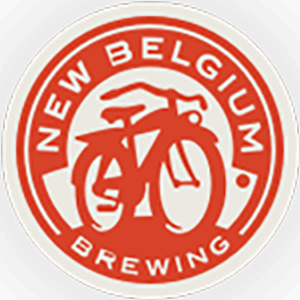 Fat Tire Scorched Earth
Scorched Earth
Let's be honest. There's no better feeling than cracking open a cold one after a day in the outdoors. But what if we're no longer able to produce those delectable brews? Fat Tire, the world's first carbon-neutral beer, and New Belgium imagined that very future with Torched Earth.
There's nothing quite like an ice cold beer after a day on the trails, right? Gathering at the trailhead to celebrate a day of adventure with some libations is something we can all relate to. Now, thanks to New Belgium, not only can outdoor enthusiasts envision what they're favorite natural playgrounds will look like in the face of climate change, but they can taste how it will affect their beer. Hint: it's not good.
New Belgium—one of our favorite partners in the POW Brand Alliance—is releasing its Torched Earth Ale. The ale's ingredients reflect what will be available in a landscape ravaged by climate change. Smokey malt is used to mimic the impact fiercer, more frequent forest fires will have on crops and the water supply. Instead of barley, which could be difficult to grow amidst global temperature rise, New Belgium substituted millet and buckwheat, which gives a "funky" taste; not funky like George Clinton, but funky like the aroma that lingers in your ski boots. Entire crop growing years could be lost to extreme weather, so New Belgium used shelf-stable hop extract instead of hops and dandelions which grow everywhere. Unlike the brewer's flagship Fat Tire Ale, the Torched Earth Ale could be the kind of beer New Belgium is forced to produce if climate change continues unchecked.
If you're afraid to try it yourself, check out these testimonials from POW Alliance Member Forest Shearer and Natives Outdoors CEO and certified meme-lord Len Necefer. That'll give you a good indication.
While Fat Tire earned the status of America's first certified carbon neutral beer, the company is still medium-sized and can only have an impact that aligns with its size. The big players also need to step up in the face of climate change. New Belgium created Torched Earth in order to raise awareness around the fact that 70 percent of Fortune 500 companies don't have meaningful strategies to address climate change by 2030. These influential companies are integral to making a positive impact on climate.
For more, check out the full rundown from New Belgium.
Learn More