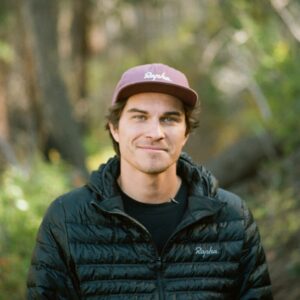 Dillon Osleger
Dillon Osleger is an athlete, environmental advocate and scientist driving the outdoor communities' narrative on climate, conservation and access. He splits his time between Truckee and Santa Barbara, California, working to better the trail and conservation conditions in each respective region. Osleger leverages his academic and athletic backgrounds to lead the sustainable trails and conservation movement within the cycling community through his nonprofit, Sage Trail Alliance, public speaking and external activism.
"Usufruct" Showcases the Impacts of Beetle Kill on the Trails of the Rocky Mountain West
Read More
"USUFRUCT" SHOWCASES THE IMPACTS OF BEETLE KILL ON THE TRAILS OF THE ROCKY MOUNTAIN WEST
Usufruct has been a term with deep meaning for mountain biker, scientist and POW Athlete Alliance member, Dillon Osleger. Growing up in agricultural communities between Davis and Truckee, California he spent much of his formative years observing how farmers work with their land so that they can continue to have successful crop seasons year after year. This concept is a biblical term, known as Brecht, and is a very common practice in ranching, farming and agriculture. "It's about understanding the place that you're in and taking care of it, so it takes care of you and you can hand it down to future generations," said Osleger.